The return of Thomas Dooley as Philippines manager surely has caught the Azkals fans into nostalgia, as they have sorely missed his attacking and free-flowing football that disappeared during the Scott Cooper era.
Under the American legend, he put a premium to form and their importance on their team, as he made it clear that he prefers them to play in a 4-2-3-1 and a 4-4-2 with an emphasis on possession play and initiating matters on the pitch. With that, he had given debuts to most booters who ply their trade domestically, rather than being reliant on overseas talent.
We look at those footballers who got their maiden on their first stint, from his debut against Malaysia in 2014 until going out on top in their Asian Cup qualifiers against Tajikistan in 2018.
Daisuke Sato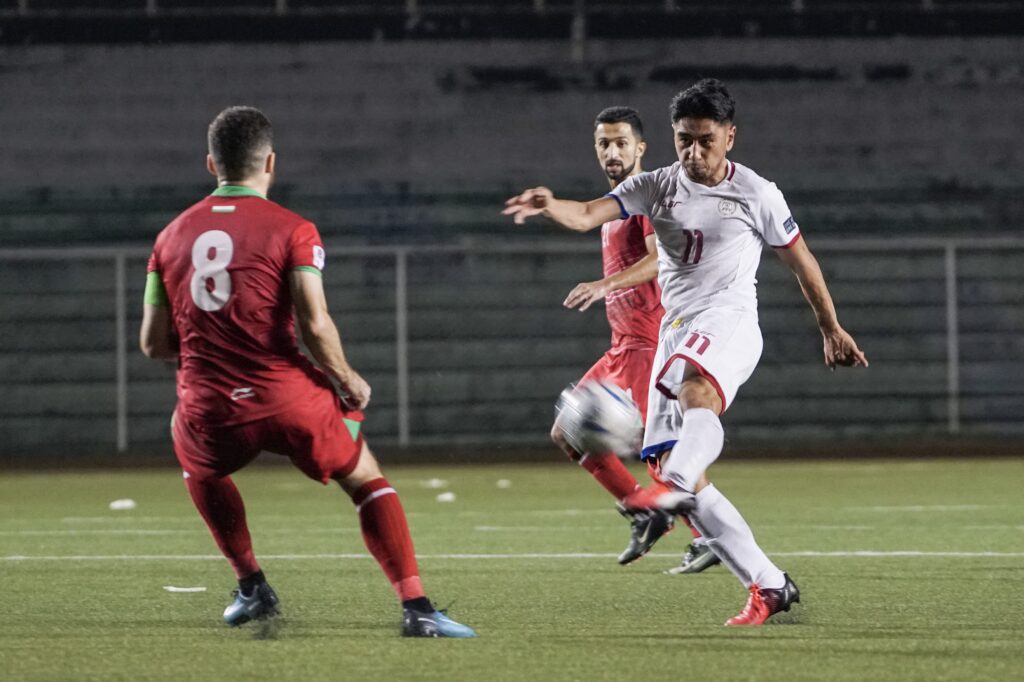 The Davao native is the most prominent in the Dooley-era Azkals where he was a mainstay for most of his tenure since he debuted against Nepal in Doha in April 2014, where he assisted Curt Dizon for the first goal in a 3-0 win.
He played 35 of his 53 caps there, and all his three international goals came in that stretch.
His tenacity and speed were the left-back's main asset, which is why he had stints in Romania, Denmark, and currently in Thailand, after starting his career with the then-powerhouse Global.
Patrick Deyto

The former La Salle standout was the starting goalkeeper on Dooley's first team when the latter debuted as Azkals gaffer in a goalless draw away at Malaysia and followed it up with a 90th-minute penalty save in their return fixture in Cebu
All in all, Deyto became the first choice custodian in 12 out of 19 matches in 2014, featuring in all of their Suzuki Cup games as the Azkals made another semifinal appearance.
But the return of Neil Etheridge and Roland Muller the following year relegated him at the pecking order, but it did not deter him to be featured in five more matches, yet he was more noted for conceding eight goals against China in 2017.
After his career with Global, Davao, and Stallion Laguna, Deyto is now in his third year in the Thai League.
Simone Rota
Another defender on the list, the Kaya veteran is the elder statesman in this group. Along with Deyto, they were part of Dooley's first squad in Selayang.
Rota is a manager's dream, in which he plays not just anywhere in the backline, but can also stabilize the middle when needed. His height were useful in set pieces as he was an aerial threat.
In his club career, he had previously played for Stallion, Ceres and Davao before going to the two-time Copa winners. Rota scored twice in his Azkals career, where he found the net on separate occasions against Laos.