South Africa will be hosting England, the West Indies and the Netherlands in the 2022-23 summer.
It's that time for the Home season to begin. In 2022/23, the tournament starts with the three-match ODI series versus England in January-February. They are part of the World Cup Super League.
The West Indies arrive in South Africa to play two Tests in February-March, which will be the last leg of the second edition of the World Test Championship for Dean Elgar's team.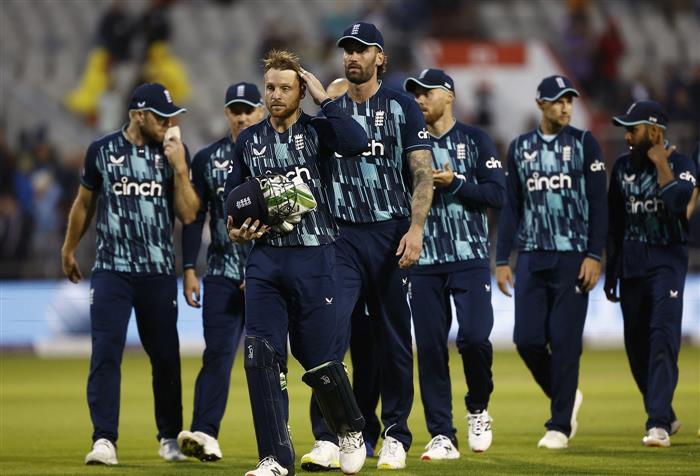 Following up, there will be a three-match bilateral ODI and T20I series in March.
The Netherlands will return to South Africa to play two ODIs of the unfinished three-match series (part of the Super League).
This was originally scheduled in December 2021 but postponed due to the outbreak of the Omicron variant of Covid-19.
Full schedule of South Africa home season in 2022-23
South Africa vs England ODI series (WCSL)
1st ODI – January 27 at 13:00, Mangaung Oval, Bloemfontein
2nd ODI – January 29 at 10:00, Mangaung Oval, Bloemfontein
3rd ODI – February 1 at 13:00, The Oval, Kimberley

South Africa vs West Indies Test series (WTC)
1st Test – February 28 to March 4 at SuperSport Park, Centurion
2nd Test – March 8 to March 13 at Wanderers Stadium, Johannesburg
South Africa vs West Indies ODI series
1st ODI – March 16 at 13:00, Buffalo Park, East London
2nd ODI – March 18 at 13:00, Buffalo Park, East London
3rd ODI – March 21 at 10:00, JB Marks Oval, Potchefstroom
South Africa vs West Indies T20I series
1st T20I – March 25 at 14:00, SuperSport Park, Centurion
2nd T20I – March 26 at 14:00, SuperSport Park, Centurion
3rd T20I – March 28 at 18:00, Wanderers Stadium, Johannesburg
South Africa vs Netherlands (WCSL)
2nd ODI – March 31 at 13:00, Willowmoore Park, Benoni
3rd ODI – April 2 at 10:00, Wanderers Stadium, Johannesburg