Premier League title race: When can Manchester City win title?
Well, is that even a question now, when Arsenal suffered from another shock defeat at Brighton, while Pep Guardiola's side have just won their 11th league game consecutive.
Find M88 Mansion best offers here.
Click for more sports update here.
In fact, after the rampant 3-0 at Goodisonpark, Man City need only one win, or one point maximum in the last three games to clinch their third successive Premier League title.
This, if happens, would be the third PL title in the last three years — fourth in the last five years for Man City under the Spanish manager.
What happened
Pep Guardiola's side won 3-0 at Everton on Sunday afternoon to go four points clear before Arsenal were beaten 3-0 by Brighton.
Ilkay Gundogan scored twice and assisted one during his 300th appearances for the Manchester club, as City beat Everton 3-0.
Erling, who has been crowned FWA Footballer of the Year for 2023, also registered his 36th goal during the crucial away win at Merseyside.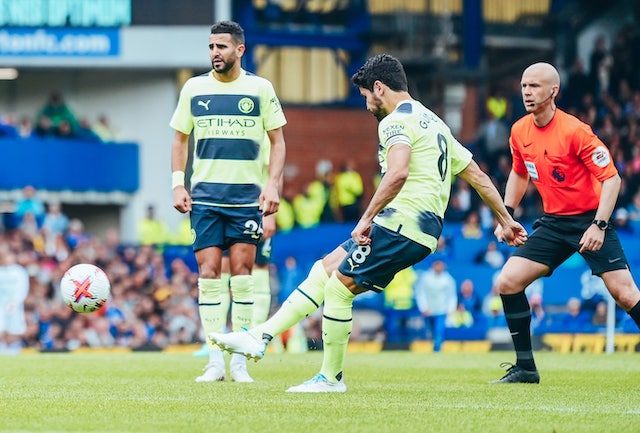 Meanwhile, Mikel Arteta did not entertain the London fans who travelled to Brighton with three second-half conceded goals by:

J Enciso (51'51st minute)
D Undav (86'86th minute)
P Estupinan Tenorio (90+6'96th minute)
The defeat looked very likely put an end to the London side, who had been standing atop of the EPL tables for months, only to see it being taken by Man City.
Per stats, Guardiola's side also have a superior goal difference – 61 to Arsenal's 41 – and have won 16 of their past 18 games in all competitions, scoring 56 goals and conceding only nine.
Only one team has ever had 69 points with 10 games remaining – as Arsenal did – and failed to win the title. That was Liverpool in 2018-19, when they finished on 97 points, one behind City.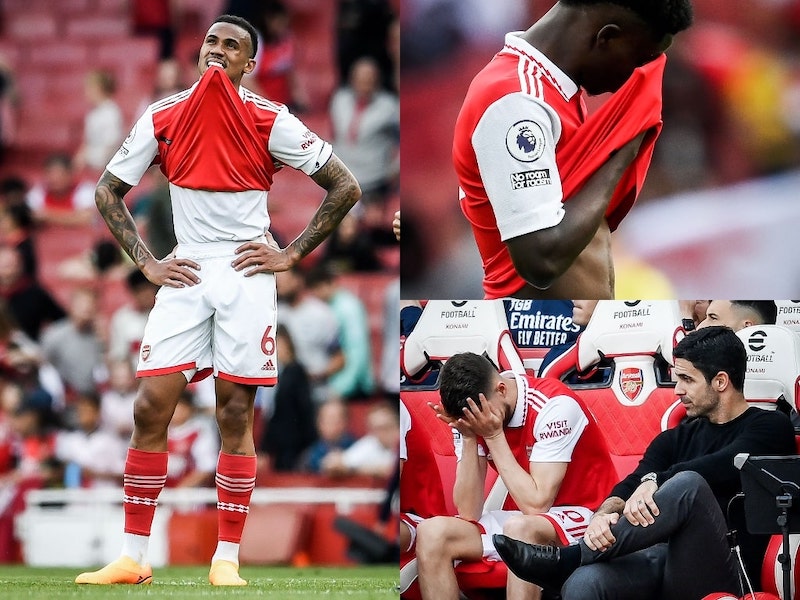 So when can Manchester City win the league?
Another Arsenal's defeat at Nottingham Forest will automatically hand City the crown for the fifth time in six seasons.
So that is the condition for City to win the league with two games to play and without having to kick the ball at Chelsea.
Or, The Blues can beat Chelsea and win it on this Sunday and they won't have to care about the result of Nottingham vs Arsenal.
Having secured the Champions League spot for next season, Arsenal would no longer desire to fight, but they can still chase down City by two wins at Nottingham and Wolves, while pray that their direct competitors would not earn one single point from their final three games.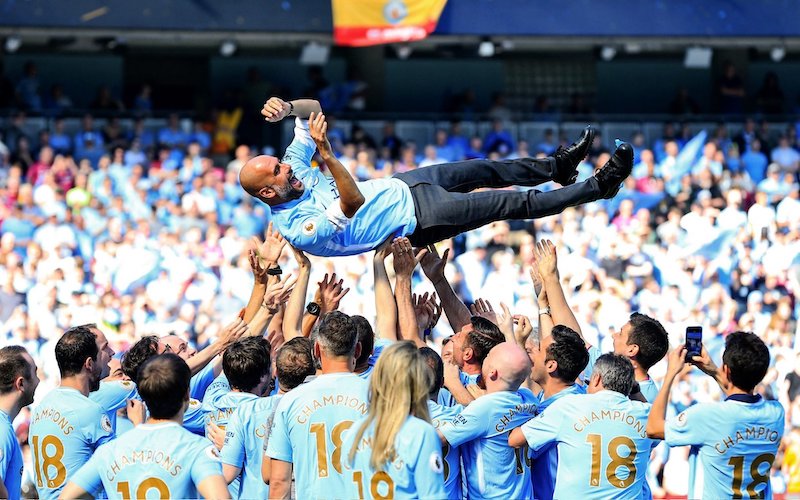 City on point to a terrific treble
City are still in the hunt for the FA Cup and Champions League, and have a packed schedule until the end of the season with as many as five games still to play. That would accomplish them eternal English record that Manchester United established in 1998-99, the one and only so far in English football history.
Man City's remaining fixtures
May 17: Real Madrid (H) – Champions League
May 21: Chelsea (H) – Premier League
May 24: Brighton (A) – Premier League
May 28: Brentford (A) – Premier League
June 3: Manchester United – FA Cup final
Arsenal's remaining fixtures
May 20: Nottingham Forest (A) – Premier League
May 28: Wolves (H) – Premier League