Lionel Messi and Jordi Alba left Inter Miami's win against Toronto in the first half for injuries and are set to miss the next match.
Inter Miami dominated Toronto FC with a 4-0 victory, but their superstars, Messi and Alba, were substituted due to muscle fatigue after the half-hour mark.
Check out for M88 Mansion best offers here.
Check out for more sports update here.
What happened – Messi and Alba were injured
7th-Ballon d'Or winner Messi left in the 37th minute, only to see his former Barcelona teammate Alba could not continue and left the field.
After the match, Miami coach Gerardo Martino said that Alba and Messi would be evaluated in the coming days and most likely miss the next game. David Beckham's Miami will face Orlando on Sunday before heading to another trophy as they take on Houston Dynamo next week.
"There is no chance they will be there on Sunday. I know we have a final to play, but they won't go near the pitch if they can't play," said the Argentinian tactician Martino.
The duo missed the trip to Atalanta United last weekend, which Miami was thrashed by 5-2. Initial reports showed positive signs with nothing too serious for both.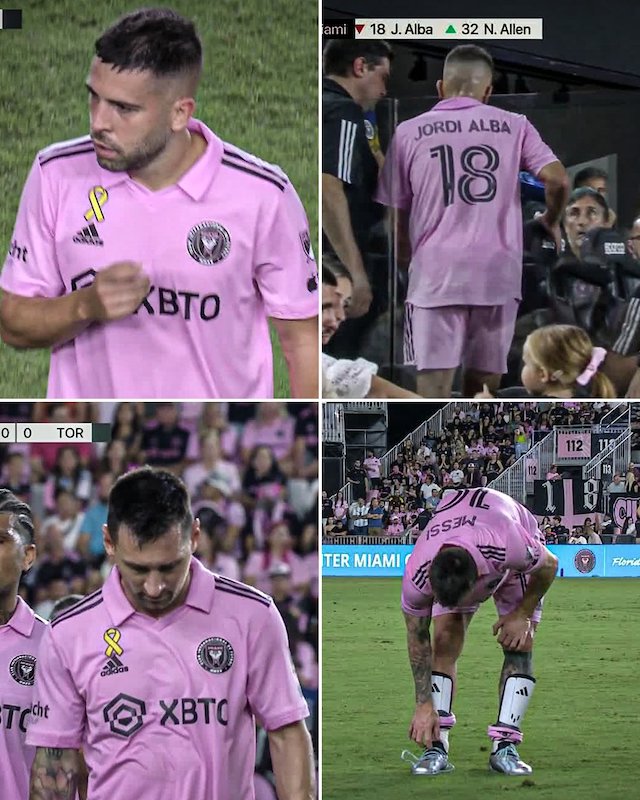 "They trained normally, and we felt like they were ready to play," Martino said through an interpreter. "I don't believe it's anything new or worse than they had before. It's fatigue. We don't think it's a muscular injury. That's also from a conversation that I just had with [Messi]. But we have to continue being careful and we'll look at him the next few days."
Messi had missed his past two matches on all levels, one for his club, the other for his country — in recent days after sitting out Argentina's World Cup qualifying win at Bolívia on Sept. 12 and the loss to Atlanta on Saturday.

Next for Inter Miami
The Miami-based club will have a busy schedule ahead with two more games in September and the other two in October.
After the games against Orlando on Sunday and Houston in the Open Cup on Sept. 27, Miami plays three more MLS matches in short order against New York City FC on Sept. 30, at Chicago Fire FC on Oct. 4, and hosting FC Cincinnati on Oct. 7.
The result leaves Miami five points behind D.C. United, which drew 1-1 with Cincinnati on Wednesday for the final playoff spot in the Eastern Conference with two matches in hand.
Messi entered Wednesday having appeared in 11 matches for Miami, most of them in the Leagues Cup and U.S. Open Cup competition. He had 11 goals and five assists in those first 11 appearances, including one goal with two assists in three MLS matches.