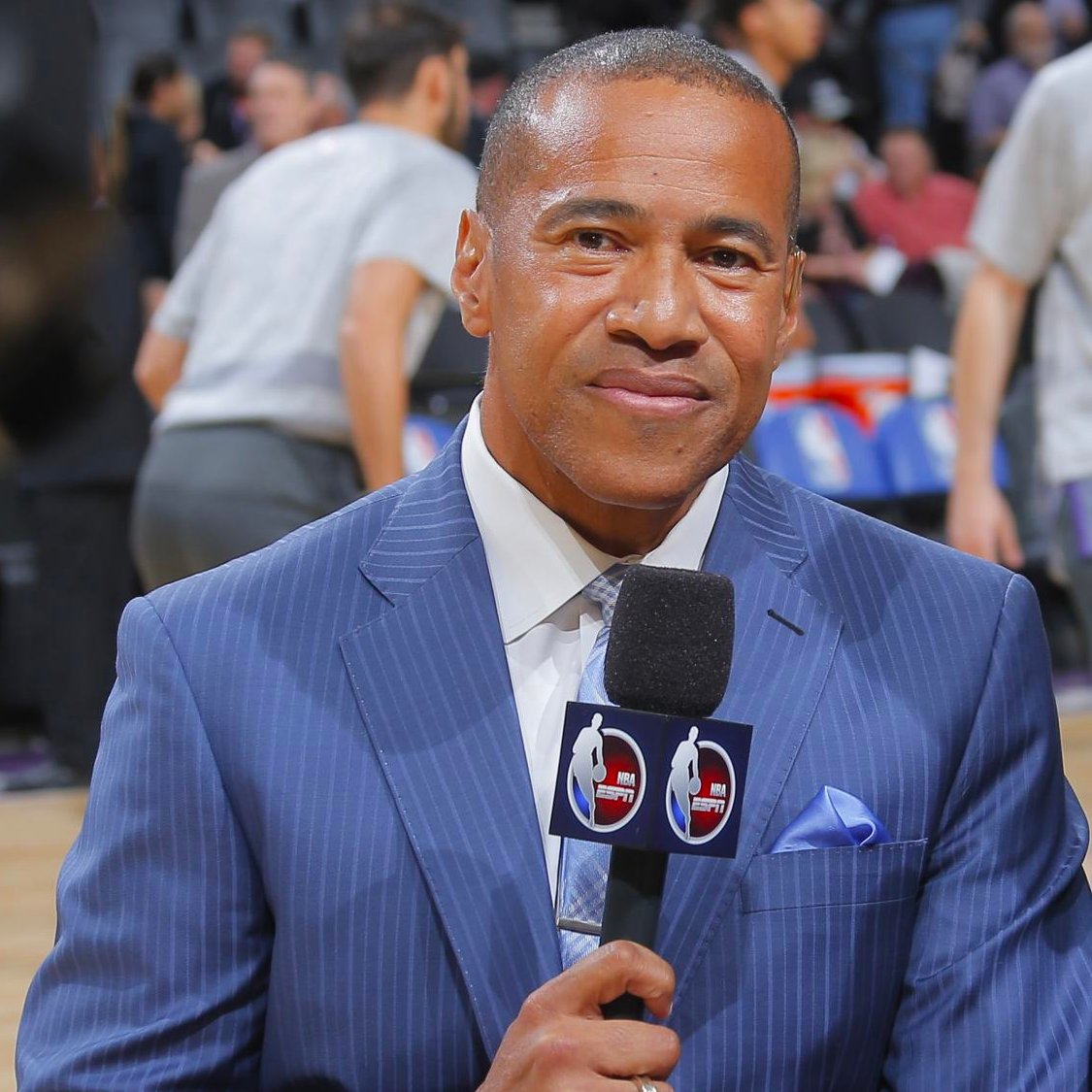 Basketball fans noticed something different on the broadcast panel when the 2022 NBA Finals tipped off Thursday in San Francisco.
A trio of sportscasters of African descent has made history to share the floor together, with Mark Jones calling the game alongside Mark Jackson and Lisa Salters reporting from the Chase Center sidelines on the series opener, which was broadcasted on ABC.
So what's the reason? Coronavirus.
Jones have to fill in for Mike Breen on the play-by-play role for the second consecutive playoff game this season, with the latter tested positive that caused him the miss the Celtic's Eastern Conference title clincher last May 29 after outlasting Miami in the deciding Game Seven.
It will be the Finals debut for the Canadian, who has been the play-by-play of the Sacramento Kings when not on the ESPN/ABC assignment on NBA and college football.
Also, Jeff Van Gundy also sat out game 1 after being put into the health-and-safety protocols after Breen's diagnosis. This was after having a hoarse voice in the Heat-Celtics finale, per the New York Post.
Both Breen and Van Gundy are hopeful to return on Game 2, Sunday.
As such, Social media was abuzz on Jones' debut into the championship series, with the man himself being thankful for the opportunity.
Right off the tip, Jones displayed his vocabulary after Steph Curry went white-hot in the opening quarter, blurting his signature lines after the Dubs sharpshooter fired in from all cylinders.
However, the Celtics grinded out in true Beantown fashion, and launched a fourth-quarter fightback that Jones called an "insurrection" en route to stealing the game away from the Warriors.

However, despite the obvious reference to the Tea Party that caused the American Revolution, some were quick to react on the choice of words, owing to the assault on the US Capitol a year ago.