Romelu Lukaku called his previous spell before Inter Milan 'shit' and revealed that he had insisted on leaving Inter after Chelsea's third offer.
Romelu Lukaku is now back in the Premier League with Chelsea, and although he never truly settled or succeeded at Old Trafford, the forward has admitting that Inter actually got him out of a rut at Manchester United, and that the Blues were the only team he would have left the Nerazzurri for
Having made a fast start to life back at Stamford Bridge, the former Anderlecht prodigy is now looking ahead to being part of a title challenge in England, something he was unable to do with either West Bromwich Albion, Everton or Manchester United.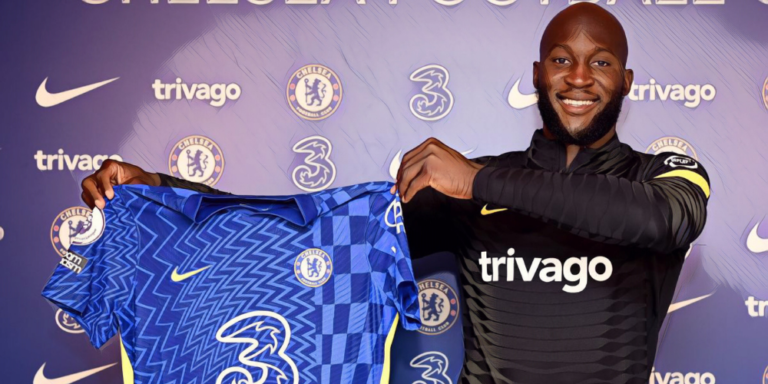 "I didn't want to go behind Inter's back, they got me out of the sh*t, I was in a deep hole at Manchester United, I could only leave for Chelsea," Lukaku explained in an interview with HLN.
"I only realised Chelsea were serious when they made their third offer, first they offered 100 million euros, then 105m euros, then 105m euros plus [Marcos] Alonso, then they offered 110m euros plus [Davide] Zappacosta, but Inter said no.
"I didn't want to ruin the atmosphere, but I was no longer in Milan in my head, I asked [Inter coach Simone] Inzaghi to find an agreement."
Lukaku enjoyed an excellent spell with the Italian giants, winning the Scudetto in 2020/21, yet he believes that it was the right time to depart, with the allure of Chelsea simply too great for him to turn down.
"When I came to Inter I immediately felt that I would do well for the club," Lukaku continued.
"The love and reception I first received at Malpensa airport was the start of a beautiful story, I made it my mission to never let you down every time I wore the Inter shirt.
"It's a chance of a lifetime for me and I think at this time of my career it is a chance that I always dreamed of."