Mesut Ozil has officially retired from professional football at the age of 34.
Mesut Ozil retired at 34 as the former Germany, Real Madrid and Arsenal superstar calls time for his decorated career, with injuries played a role in his decision.
Find M88 Mansion best offers here.
Click for more sports update here.
Ozil, who won the FIFA World Cup in 2014, announced on his social media official account.
"I've had the privilege to be a professional football player for almost 17 years now and I feel incredibly thankful for the opportunity," Özil wrote on social media.
"But in recent weeks and months, having also suffered some injuries, it's become more and more clear that it's time to leave the big stage of football."
Mesut Ozil career's highlights
Basaksehir is now the last club that the Turkish-born star played for, and Ozil's decision would bring immediate termination with this club, where he made only seven appearances so far.
The 1988-born midfielder started his career in Germany with hometown club Schalke before a good spell at Werder Bremen earned him a spot on the German national team.
He got the eyes of Real Madrid after the impressive performance at the 2010 World Cup, then Arsene Wenger convinced him to move to Arsenal, and those were the best days of Ozil's career:
There are a lot of highlights for such a career that Ozil has had, among which are:
La Liga title with Real Madrid in 2012
Four FA Cup winners with Arsenal
FIFA World Cup 2014
He is also the only player in history who has been Top Assist Provider in Premier League, Bundesliga, La Liga, Champions League, Europa League, Euro Cup and World Cup.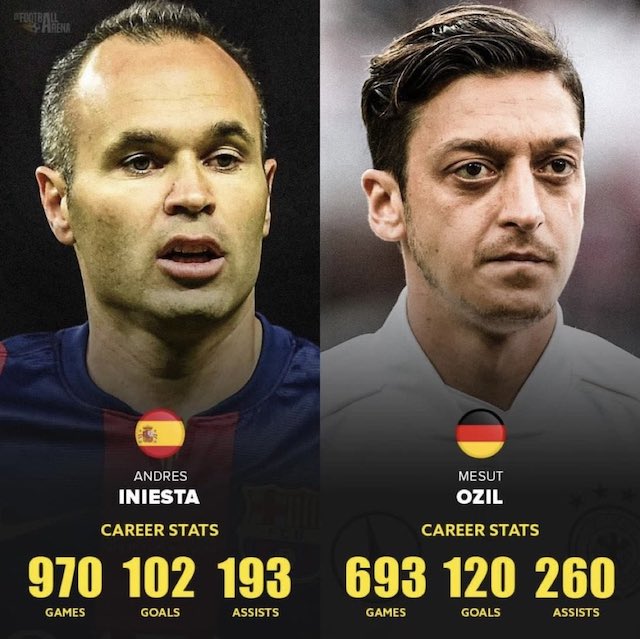 Leaving the elite time behind, Ozil moved to Turkish club Fenerbahce in 2021 after his relationship with Arsenal went from good to worse.
He was left out of the Arsenal squad for months before his departure following a rift with manager Mikel Arteta.
Controversies found Ozil as he was caught in the middle of problems as he posted his support for Muslims in the Xinjiang province of China, comments which led to an Arsenal game being pulled from Chinese television.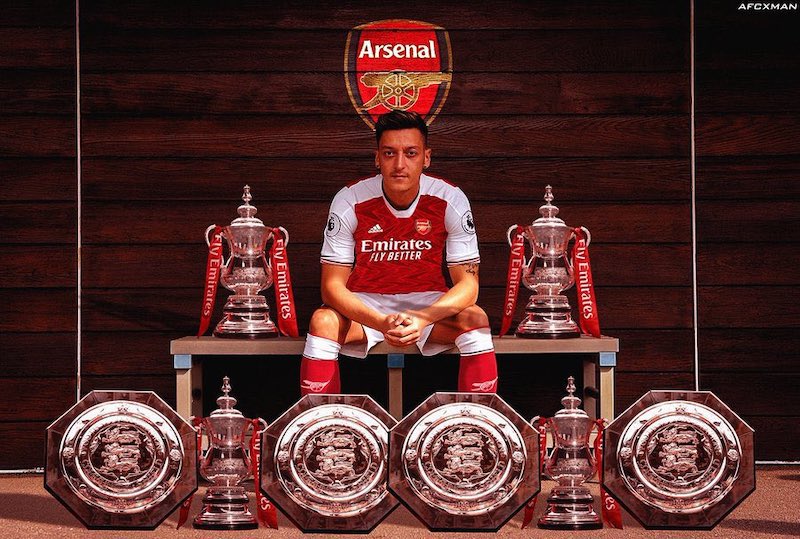 Ozil's prime time would always be with Los Blancos, when he's under Jose Mourinho. In 2013, after Arsenal signed Ozil from Arsenal, the Special One once described his former student as:
"Ozil is unique. There is no copy of him, not even a bad copy.
"He is the best No.10 in the world. He makes things very easy for me and for his team-mates with his football vision and the decisions he makes.
"Everyone loves him and sees a bit of Luis Figo and Zinedine Zidane in him."