Premier League charges Manchester City over alleged financial rule breaches.
Man City facing serious sanctions for Premier League rules breaches on more than 100 occasions over multiple years.
Check out for M88 Mansion best offers here.
Check out for more sports update here.
What happened to Man City?
The Manchester club has been accused of several breaches such as:
Failing to give "a true and fair view of the club's financial position",
Failing to "include full details" of player and manager remuneration,
Failing to comply with rules regarding financial fair play
Failing to co-operate in a Premier League investigation that has concluded after more than four years
Six-times Premier League Man City was taken over by the royal family of Abu Dhabi in 2008, since then, they have reshaped the Premier League and ranked among top teams of the football world.
Charges brought against City cover the period of 2009-2018 and will be heard by an independent commission, to be appointed by the chair of the Premier League judicial panel, Murray Rosen KC.
Man City was charged in the past by UEFA
Pep Guardiola's side was no stranger to such incident, in 2020, they were banned from the Champions League by UEFA after being found to have broken the financial rules of the tournament.
The ban was, however, overturned on appeal by the court of arbitration for sport.
The possible sanctions waiting for the reigning champions could be:
Suspension from playing games
Point deductions
Replay matches
Expulsion from the league
Compensation
Cancel or refuse players registration
Conditional punishment
Fines
Make such other order as it thinks fit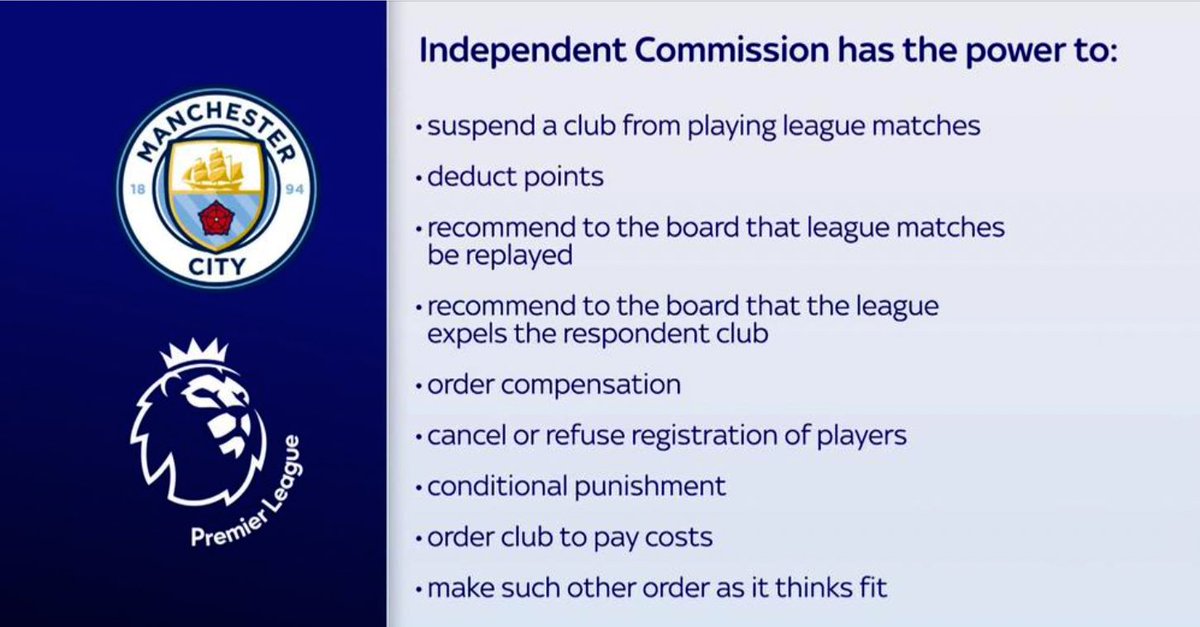 Statement from Premier League homepage reads: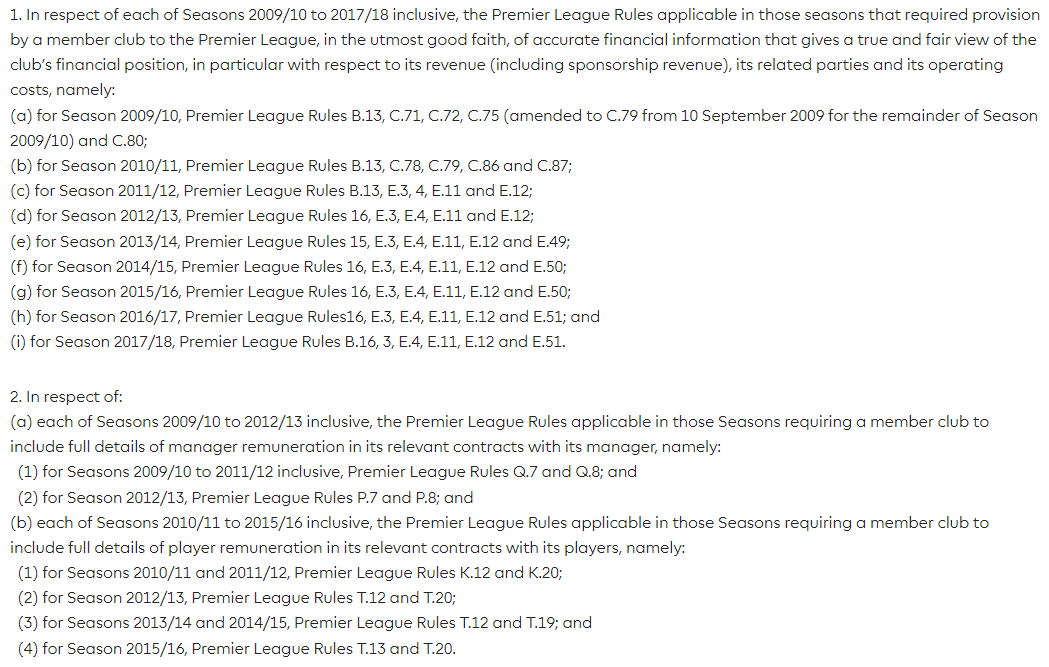 "In accordance with Premier League Rule W.82.1, the Premier League confirms that it has today referred a number of alleged breaches of the Premier League Rules by Manchester City Football Club (Club) to a Commission under Premier League Rule W.3.4.
Man City hit back
A club statement on Monday said: "Manchester City FC is surprised by the issuing of these alleged breaches of the Premier League rules, particularly given the extensive engagement and vast amount of detailed materials that the EPL has been provided with.

"The club welcomes the review of this matter by an independent commission, to impartially consider the comprehensive body of irrefutable evidence that exists in support of its position. As such we look forward to this matter being put to rest once and for all."
What's next?
For now, it is still pending to know the final result as the Premier League said proceedings before the commission would be confidential and heard in private, according to the rules.