Jorge Mendes represented Cristiano Ronaldo since his early stage of the football career, but now the pair has split.
Cristiano Ronaldo splits with agent Jorge Mendes after to disagreement during Manchester United exit, including the infamous interview with Piers Morgan last year.
Cristiano Ronaldo split with Jorge Mendes – The reason
Jorge Mendes, or some calls him Super Agent, has represented Ronaldo since his £12.2 million move from Sporting CP to United in 2003. The relationship of the pair was great as Mendes stayed with the five-time Ballon d'Or winner throughout his career.
According to reports from Portugal's Publico, Ronaldo cut ties with Mendes in November 2022, which coincidentally happened during his swift departure at Man united.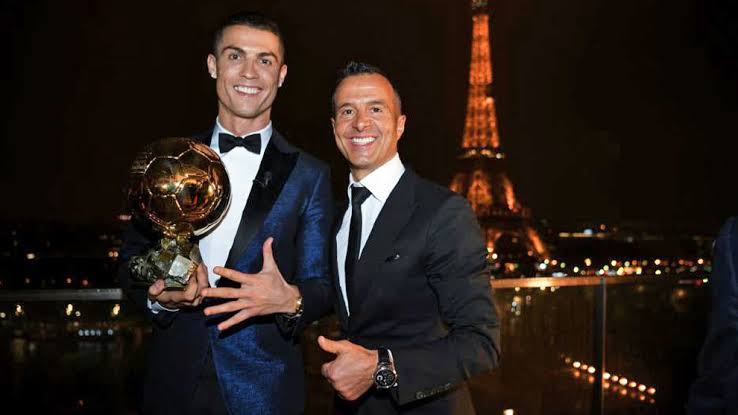 It was claimed that Mendes was against Ronaldo's decision to join the interview with Piers Morgan on TalkTV. We all know there were nothing good from that as Ronaldo had slammed United's manager Erik ten Hag, as the same time criticized the club's hierarchy.
Mendes was understood to spend months looking for a new destination Ronaldo in Europe, but things did not end well with his mammoth salary demand.
Who would replace Mendes as Ronaldo's new agent?
Ricardo Refuge, Ronaldo's best friend, is now set to replace Mendes as the striker's new agent.
He has been no stranger as the Nike representative in Portugal appeared in every big events in Ronaldo's life.
Ronaldo at his new club Al-Nassr was Refuge's work
Mendes initially brought Al-Nassr's interest to Ronaldo in November but the 37-year-old is said to have instructed Regufe to contact the Saudi Arabian club following Portugal's elimination from the World Cup last week.
Speaking at his unveiling with Al-Nassr on Tuesday, Ronaldo claimed he had received offers from teams in Europe.
'In Europe my work is done,' Ronaldo said.

'I had many offers in Europe, many in Brazil, Australia, the US, even in Portugal.
'Many clubs tried to sign me but I gave my word to this club, for the opportunity to have not only football but [to be] part of this amazing country. And for me it was a challenge.'