The Manchester United star has had enough with his club and coach Erik Ten Hag.
Cristiano Ronaldo says he 'feels' betrayed' by Manchester United in an exclusive interview with Piers Morgan.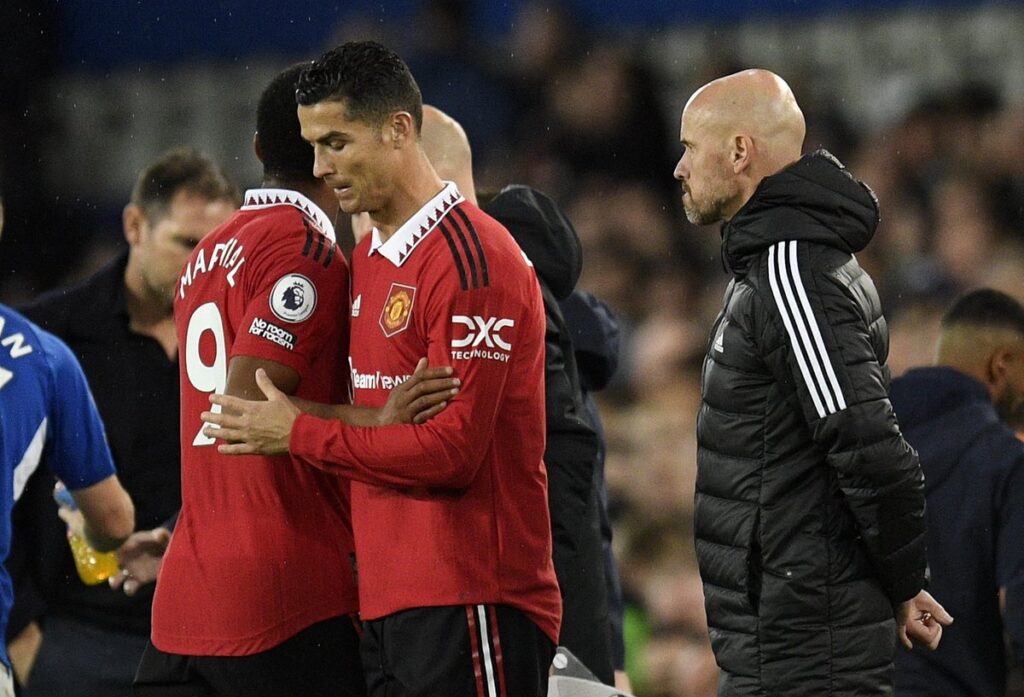 It seems like the 'bomb has finally exploded' as the Portugal star has spoken out on his thoughts and current situation at Man United.
The way out, or, an escape for Ronaldo will soon to be revealed, as the Winter transfer window is near.
According to an article written by Piers Morgan and published in The Sun, Cristiano Ronaldo has decided to come clean about the end of his relationship with Erik Ten Hag and the hopelessness of his situation at Manchester United.
The interview did, in all, but came in a very sensitive time as the FIFA World Cup 2022 is only days ahead.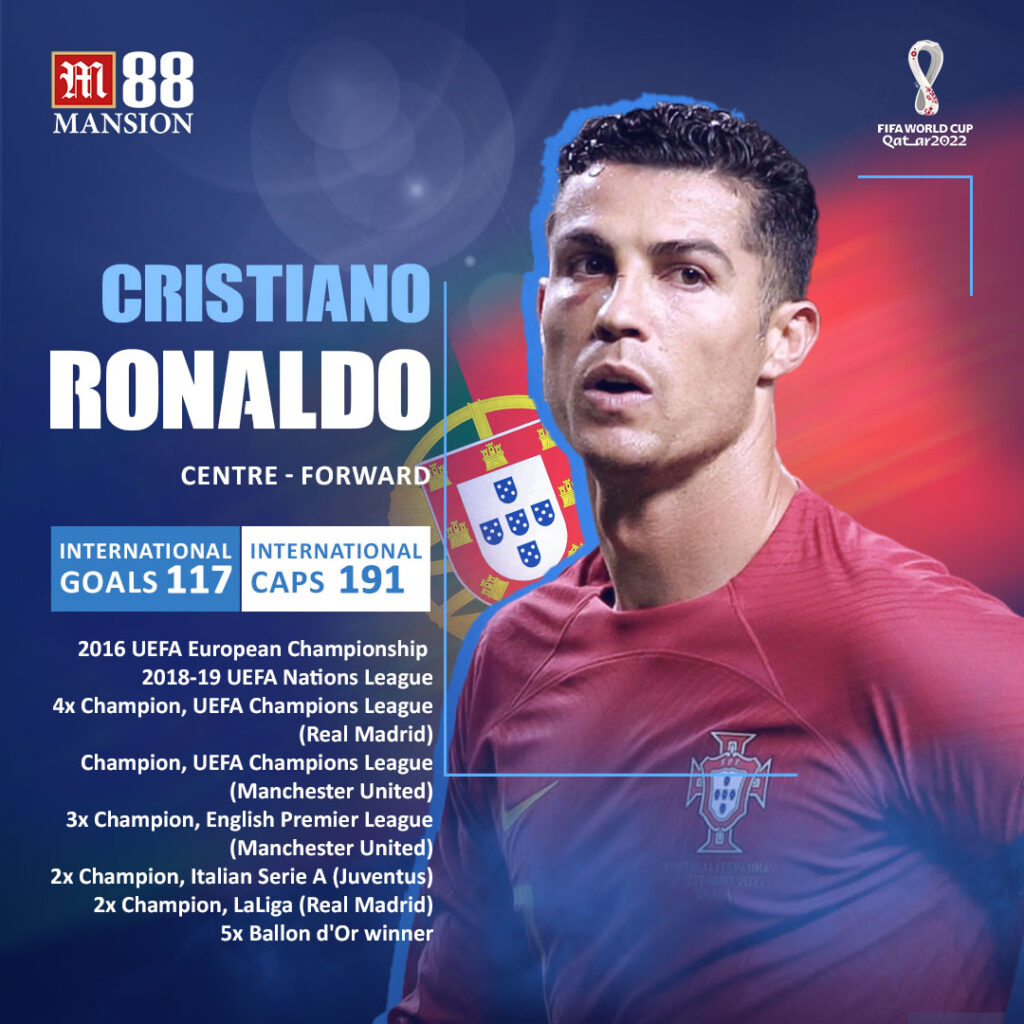 Ronaldo, Rangnick and Ten Hag
Cristiano Ronaldo to Piers Morgan:
"Man United tried to force me out. Not only the manager, but also the other guys who are around the club. I felt betrayed".
"I feel that some people didn't want me at Manchester United, not only this year but last season too"
"Manchester United have betrayed me. I have been singled out as a black sheep. I don't respect Erik Ten Hag"
As for the three coaches he has had in his second stage, he highlights having "respect" for Ole Gunnar Solskjaer. And the one he respects the least? Ten Hag and Rangnick.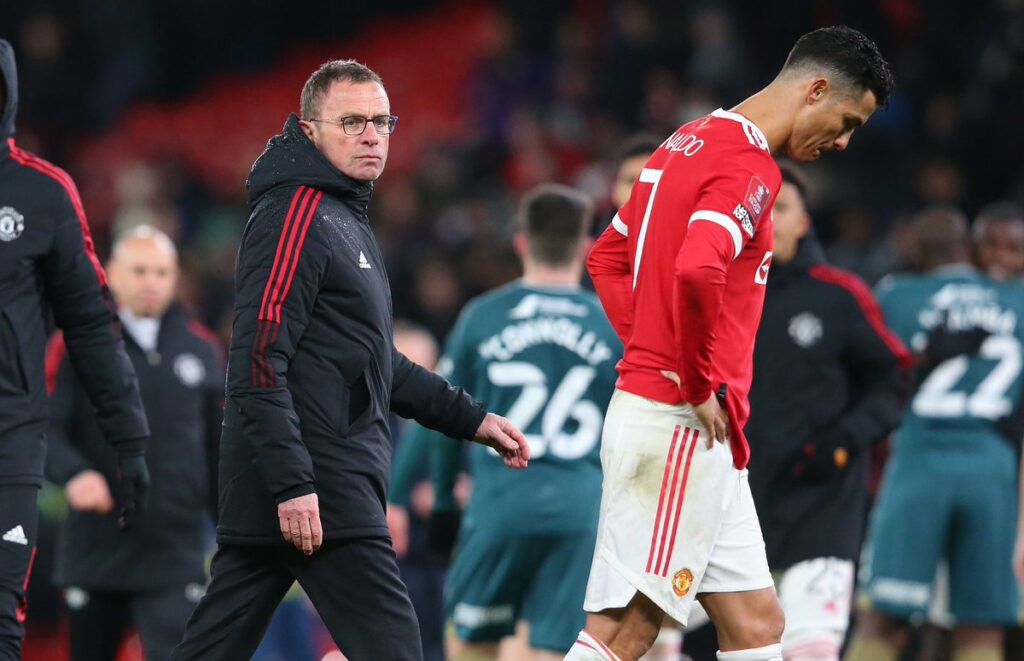 'isnt' a coach', that is exactly what Ronaldo had mentioned about Ralf Rangnick, who replaced Ole Gunnar Solskjaer at the English club.
"How are you going to be the boss of Manchester United? I hadn't even heard of him," he adds.
Thirdly, he talks about the current coach:
"I don't respect him because he doesn't respect me. If you don't have respect for me, I'll never have respect for you."
Cristiano Ronaldo: "As Picasso said, you've to destroy it to rebuild it… and if they start with me, for me, it's not a problem".
"A club of this size should be at the top, but this is not the case, there is no excuses
What Ronaldo said about Sir Alex Ferguson:
Cristiano Ronaldo:
"I love Man Utd, I love the fans, they're always on my side. But if Manchester United want to do it different… they've to change many, many things".
"Here the progress has been ZERO since Sir Alex Ferguson left the club".