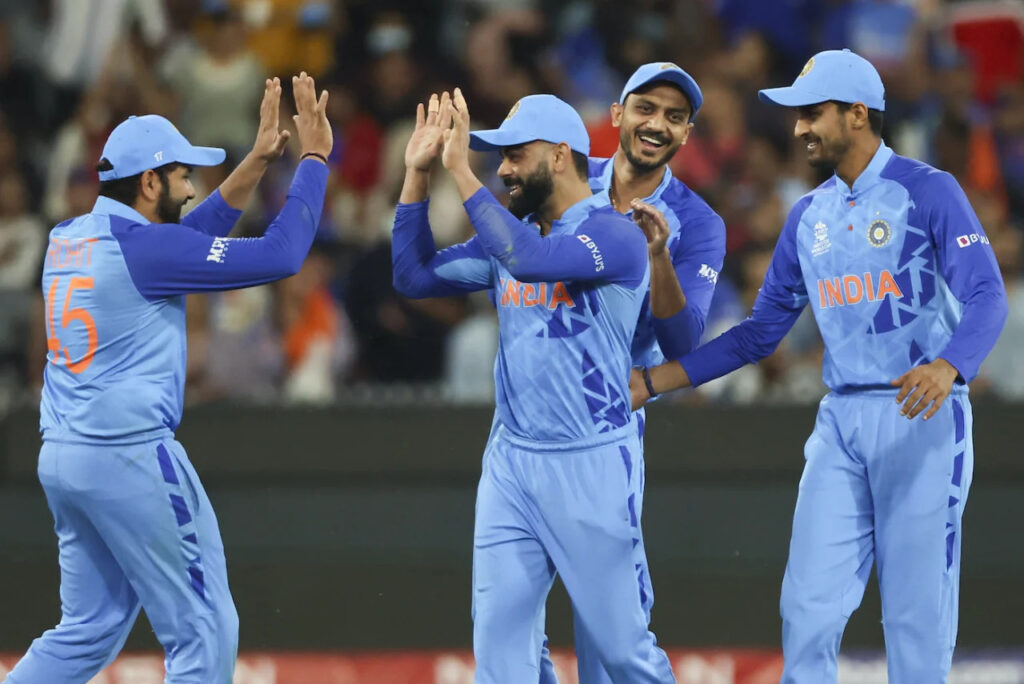 The first weekend of November saw the semifinal pairings of the ICC T20 World Cup already set in stone, following the conclusion of the Super 12 stage in which the final matches produced an overload of drama around the field.
STUMPED FOR ODDS? GO BEYOND THE BOUNDARY WHEN YOU SIGN UP TO M88 MANSION FOR REWARDS.
India, England, New Zealand and Pakistan played with contrasting results as their all-around effort in both the bat and the ball saw them advance from their respective groups.
The reigning Cricket World Cup champions got the final seat in Group 1 after a dramatic four-wicket win over Sri Lanka in their final game at the Sydney Cricket Ground on November 5.
Ben Stokes' unbeaten 42 supplanted the 47 runs hit by Alex Hales, with the former had an opening partnership of 75 alongside Jos Buttler, before Chris Woakes (5* off three balls) dethroned the hosts and the holders Australia with a boundary shot on the point.
The day before, the Aussies gave the Black Caps a huge favor by dumping Afghanistan for a four-run win, but the hosts' low net run rate saw them on the outside of the top two despite tying the pair with seven points. And it did not help that their marquee Ashes tiff at the MCG rained out, denying them the biggest chance to redeem themselves after losing their opener to their Trans-Tasman rivals.
Over in Group 2, India had a clinical 71-run win over Zimbabwe at the MCG last November 6 to finish top of the group, but it was their subcontinental foes that snuck out of nowhere to make it to their record sixth semifinal appearance.
Earlier in the day Pakistan pounced on Netherlands' upset of South Africa (by 13 runs in Adelaide) with a five-wicket takedown of Bangladesh.
It was an astonishing run for the side that lost its first two games on the very last ball, but recovered to win three on the trot to barge into the last four.

Shan Masood's match-winning double in the 19th over capped off his unbeaten 24, backing up Mohammad Ridzwan's opening 32, with Shaheen Afridi took 4 wickets for just 22 Bangladeshi runs.
That meant that the first semifinal is between the Black Caps and the Falcons in Sydney on November 9, while it will be an India-England blockbuster in Adelaide the following day. Both semifinal winners will be in the final at The G in Melbourne on November 13.