India had destiny in their own hands in their quest of regaining the T20 World Cup, despite halving their next two games over the past week Down Under.
After winning their first two games over rivals Pakistan and Netherlands, the Men in Blue of coach Rahul Dravid had to settle for a split against their next two opponents who are their fellow test-playing sides.
YOU GET THRILLING PERKS AT THE STUMPS BY SIGNING UP TO M88 MANSION.
India stung by South Africa's late rally on Ngidi's bowling
The match on the penultimate day of October saw the Proteas overcame a pro-Indian crowd in Perth, taking down India in a low scoring affair which the South Africans won by five wickets which was even made interesting by their last over drama.
David Miller had an unbeaten 59 for their second win and a provisional lead in Group 2, including a match-clinching four with two balls remaining. He had a reliable partner in Aiden Markram (52 off 41), where they hit 76 off 60 deliveries before the latter fell on their fourth wicket.
Lungi Ngidi had massive part in their great bowling day with a 4/29 performance, including India's first three wickets as the latter won the toss and batted first.
Quick Dismissals to Virat Kohli, Deepak Hooda and Hardik Pandya saw them at 49/5, but Suryakumar Yadav's 68 was their lone bright spot in their innings that ended 133/9. 
Men in Blue bounce back, dispatches Tigers in a rain-delay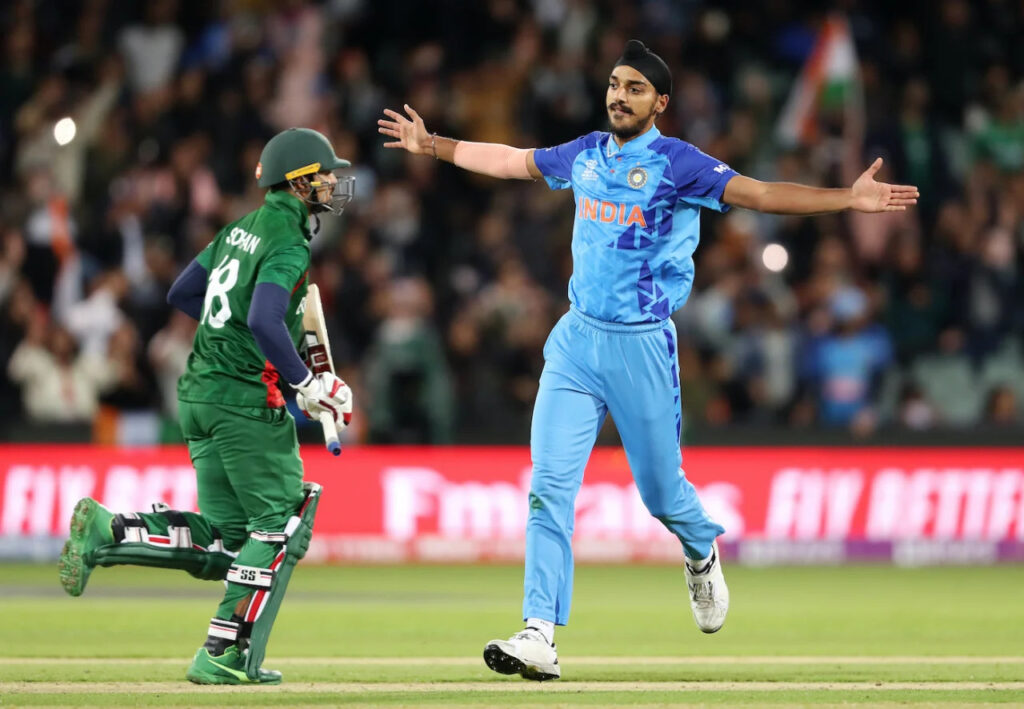 It took just two days for Dravid's men to recover from that defeat, as they took down Bangladesh in a rain-affected tie in Adelaide that went all the way to the final ball.

The Tigers made it interesting in their chase of India's 184/6 un, but ended up just five runs shy by way of the Duckworth-Lewis which revised their target to 151 on 16 overs.
Virat Kohli redeemed himself from horror show last Sunday with an unbeaten 64 on 44 deliveries, in which he set a tournament record when his 16th run moved him past Sri Lanka's Mahela Jayawardene in the all-time run list. 
Bangladesh was in the thick of the fight thanks to Litton Das' batting (60 off 27) as they were on an unbeaten 60 at the end of the sixth over, but mother nature intervened with the revised target gave them a worthy chase with 54 balls remaining. 
However, with the rain gone, so also the Bangladeshi momentum as Das' opening wicket at 68 cascaded for five more wickets and just a meager 40 runs since, yet Nurul Hasan tried his darn best with his 25 not out that pushed their chase down to the final ball.
But he only hit a single off Arshdeep Singh on his final ball when he needed a six to force the super over, as Dravid heaved a sigh of relief with India returning to the top of the group.