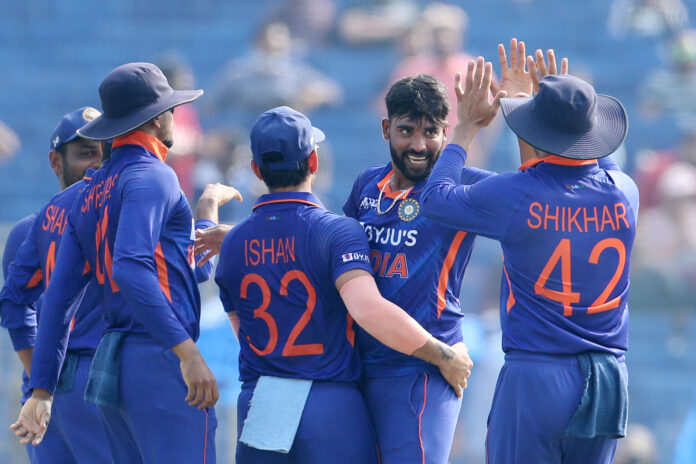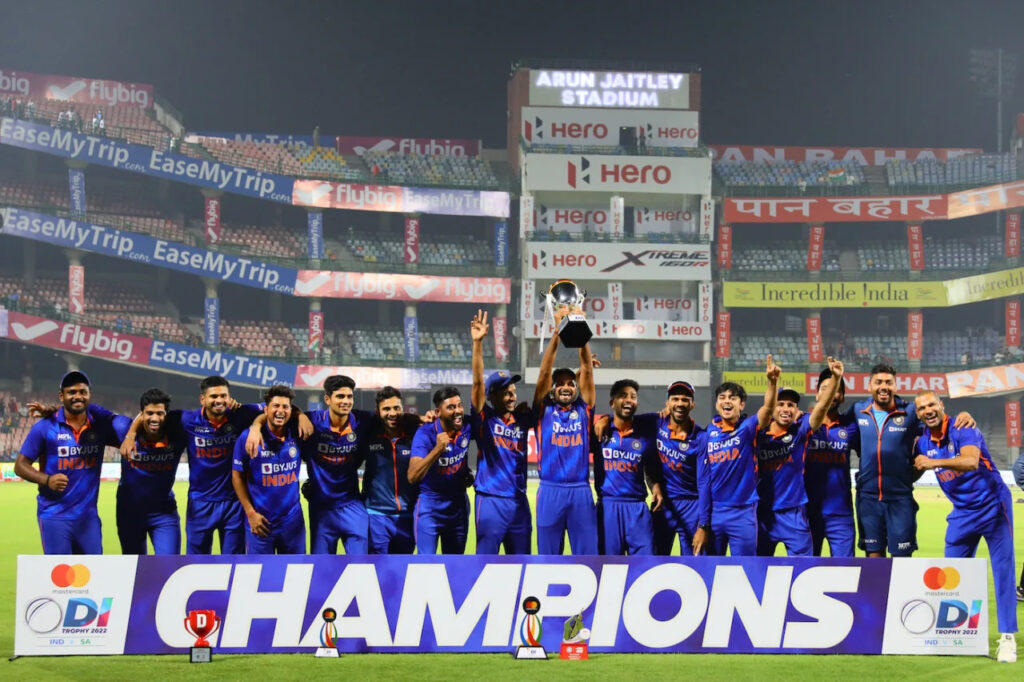 India equaled a rare world record in cricket after their series-clinching win over South Africa in their third and deciding game of their One-Day International series in Delhi's Arun Jaitley Stadium on October 11.
After both teams split their first two games in Lucknow and Ranchi, the Men in Blue successfully chased the Proteas' 99 for a seven-wicket win, clinching the Mastercard ODI trophy for their efforts.
Prior to the ODI win, India also prevailed in the T20 series by the same 2-1 scoreline against Australia.
A booming six by Shreyas Iyer off Marco Jansen took the series in style, in which the wrist-spinning Kuldeep Yadav had a field day at the crease with a 4/18 performance. Shubman Gill was just a run away from his fifth ODI half-century, but was sent to the pavilion following a Lungi Ngidi lbw.
Fast bowler Mohammed Siraj took the player of the series, playing huge in the last two ODIs following a stinker in the series opener. He had a three-wicket haul in the Ranchi match followed by a pair of dismissals in the Delhi finale.
With the win, India leveled the record set by the Australians in 2003 for the most international wins in a calendar year, spanning all formats.
India has a golden chance to break the record in the upcoming T20 World Cup in Australia, where they are entered in the Super 12 round. They face archrivals Pakistan on October 23 as their opener.