In continuing the 75th-anniversary celebrations, the NBA presented the new-look trophies for the 2022 Playoffs last week.
Unveiled during the homestretch of the conference semifinals, the hardware's new style caps off the 45th year of partnership between the league and Tiffany and Co., with the luxury brand also making trophies for baseball's World Series and the NFL's Super Bowl.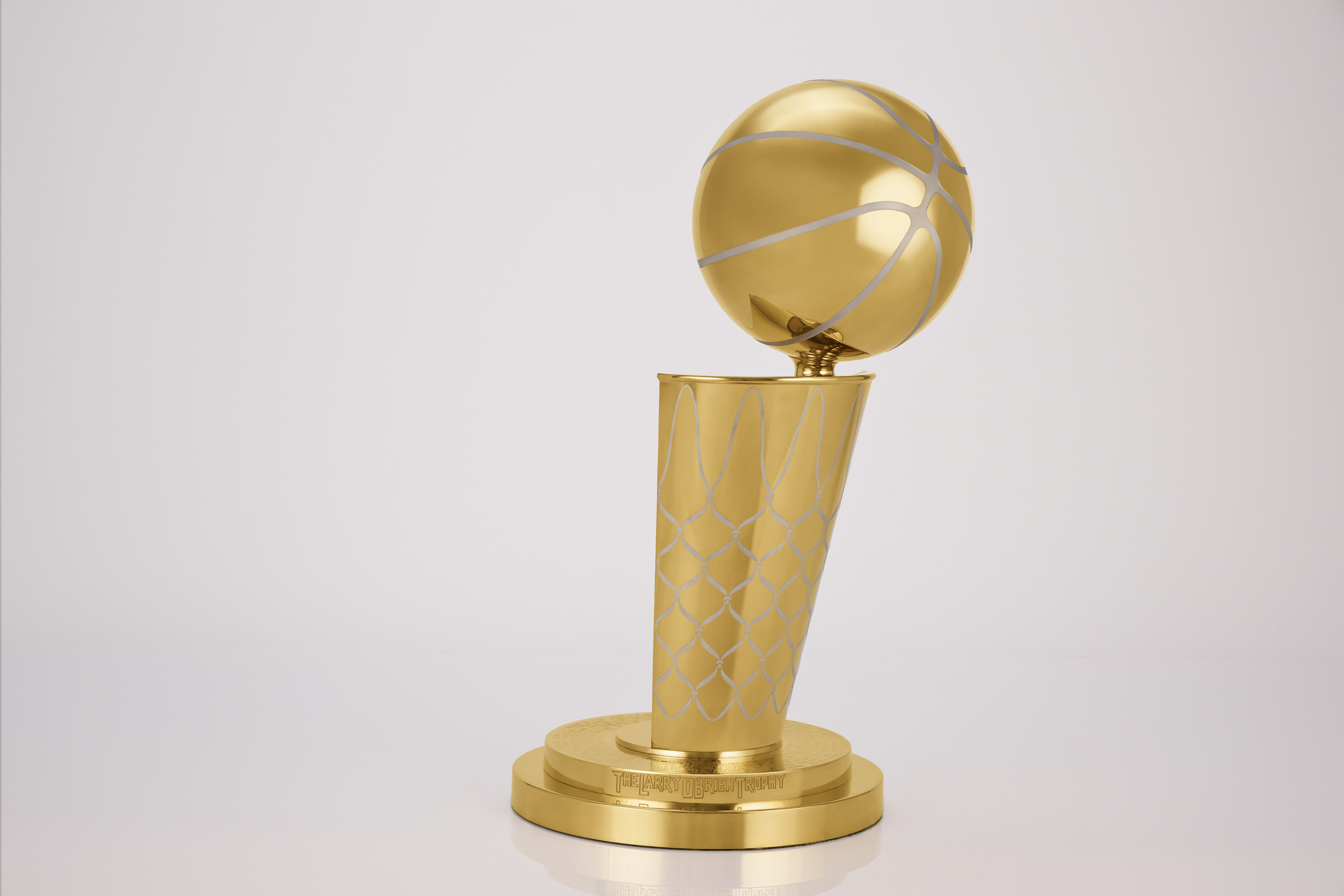 Known as the association's holy grail, the Larry O'Brien trophy was given a major facelift for the first time since first given to the Portland Trailblazers in 1977. The base has changed from a square to a pair of stacked discs, with the smaller top listing the league's first 75 champions (including the first three under the BAA), with the much larger bottom not only has the current champion, but also enough space for the 24 more in time for the league's centenary.
Also, the net and the ball designs have shifted forward to reflect on the NBA looking ahead for the future, with its gold vermeil has been masked to reveal the sterling silver details on the nets and the seams of the basketball.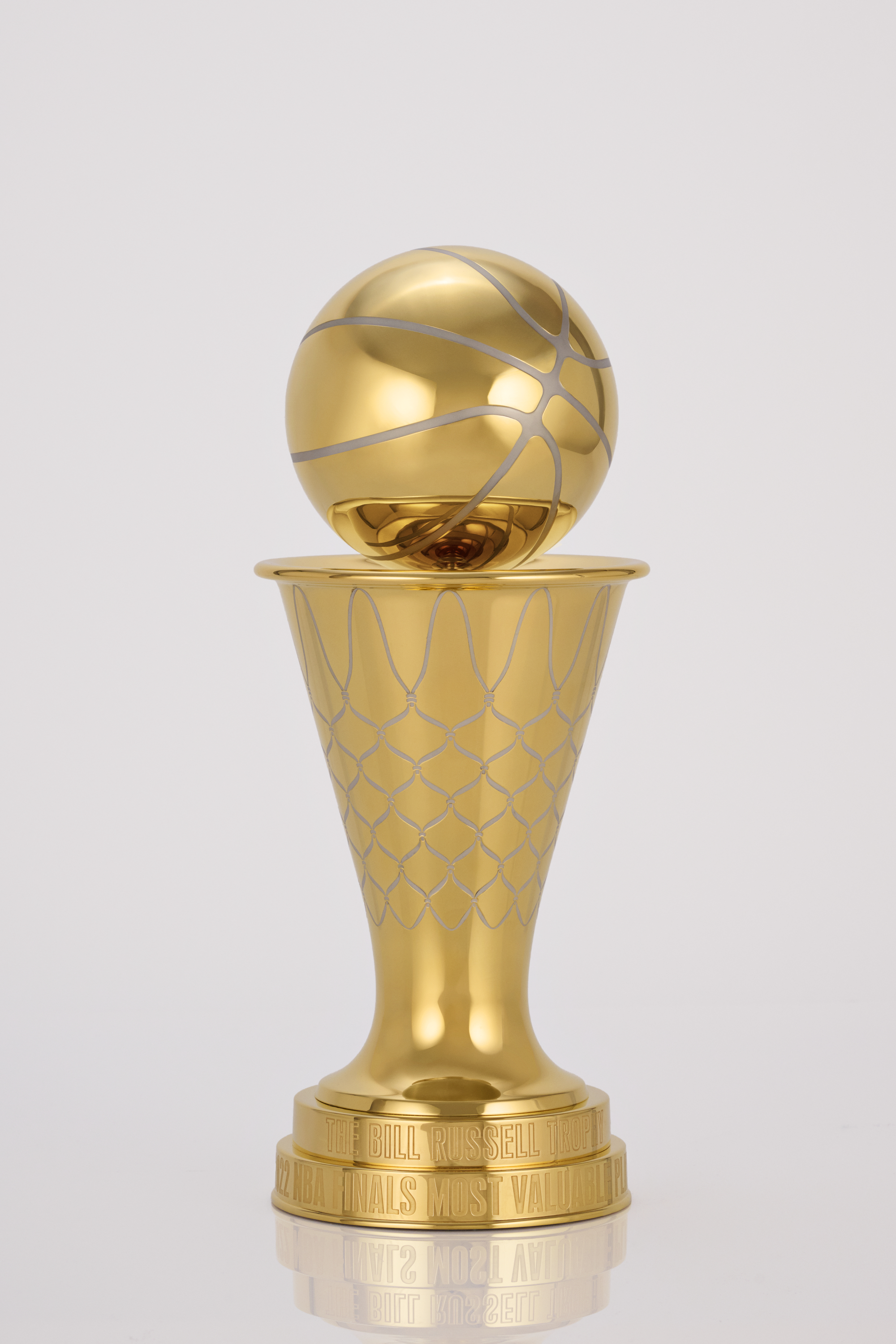 Awarded for the Most Valuable Player of the NBA Finals, the Bill Russell Trophy completed its golden transformation as it departed from the silver-laden design that had adorned it when it was launched in 2005, signifiying its equal prominence to the championship trophy
Like the Larry, its gold vermeil has been masked to reveal the same sterling silver detailing of the ball and the hoop.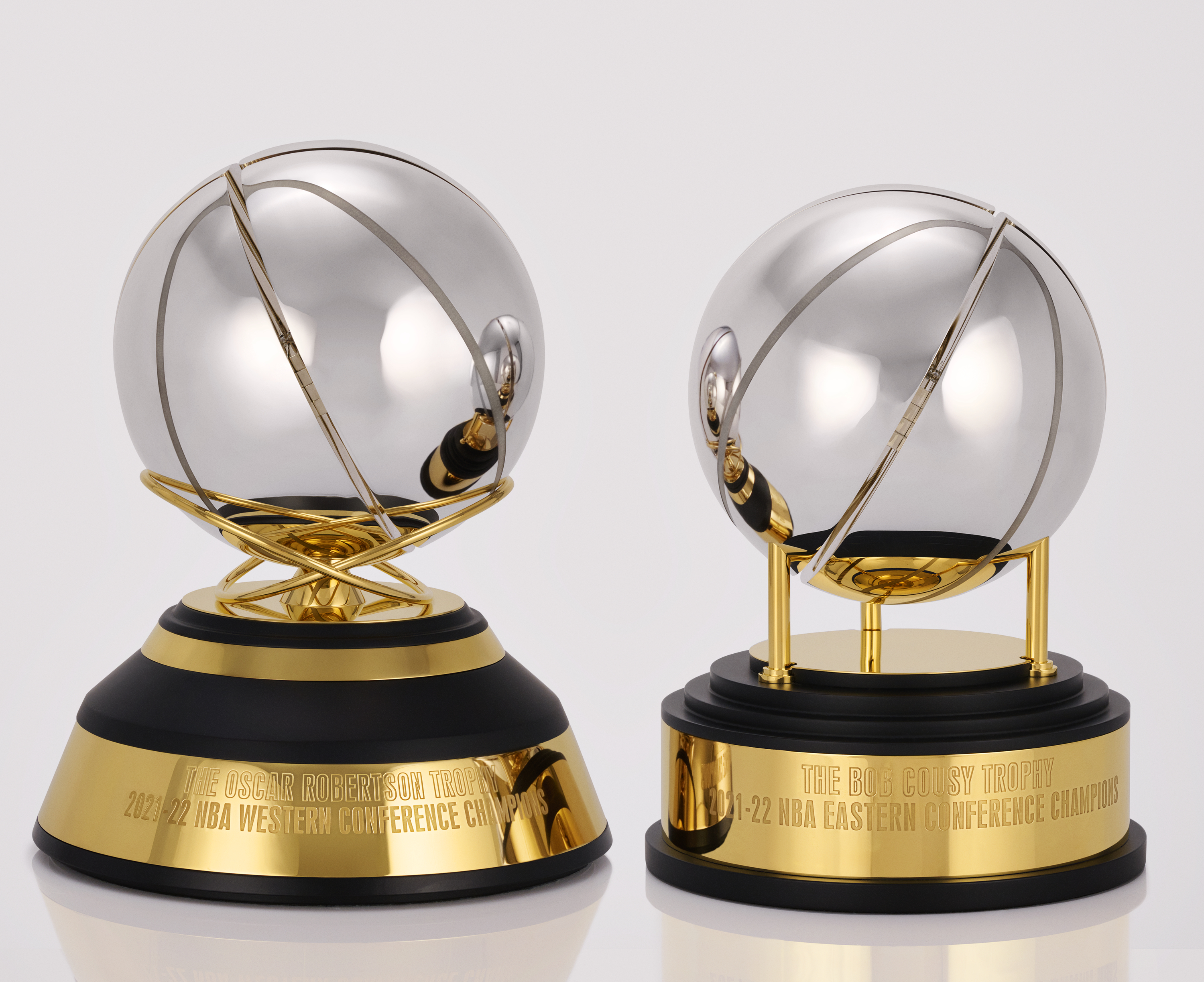 The Conference championships had a facelift of their own, shifting from the silver base to a golden one and removing the grains on the ball for a smoother silver finish. It will be given for the first time this year to the winners of both the Golden State-Dallas (West finals) and the Miami-Boston (East finals) series.
It is named after two of the legendary court generals who also serve as the first and third presidents of the National Basketball Players' Association. The East is named after Bob Cousy (a six-time NBA champion with the Celtics), while the West is named after Oscar Robertson (who won the 1971 title with Milwaukee).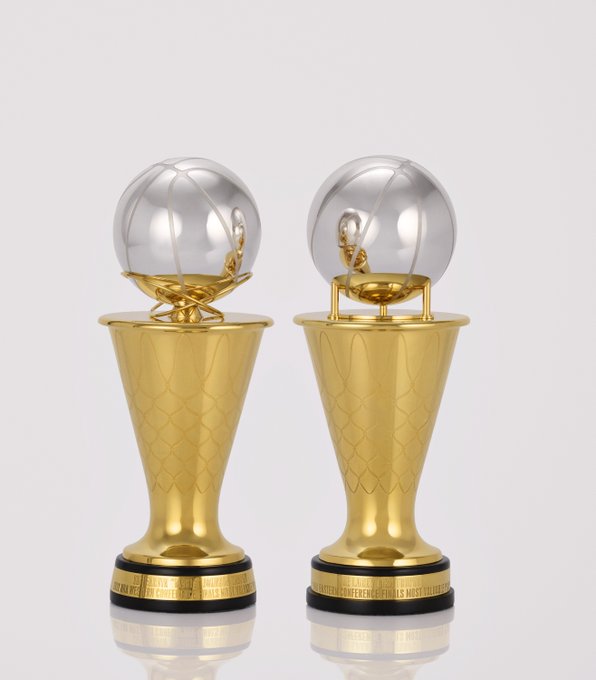 Lastly, two new trophies will be given to the Conference Finals MVPs, which were named after Larry Bird and Magic Johnson, two key names in the Celtics-Lakers rivalry that singlehandedly revived the league in the 1980s.
Those trophies have mashed up the elements between the Bill Russell Finals MVP award and its respective Conference titles.