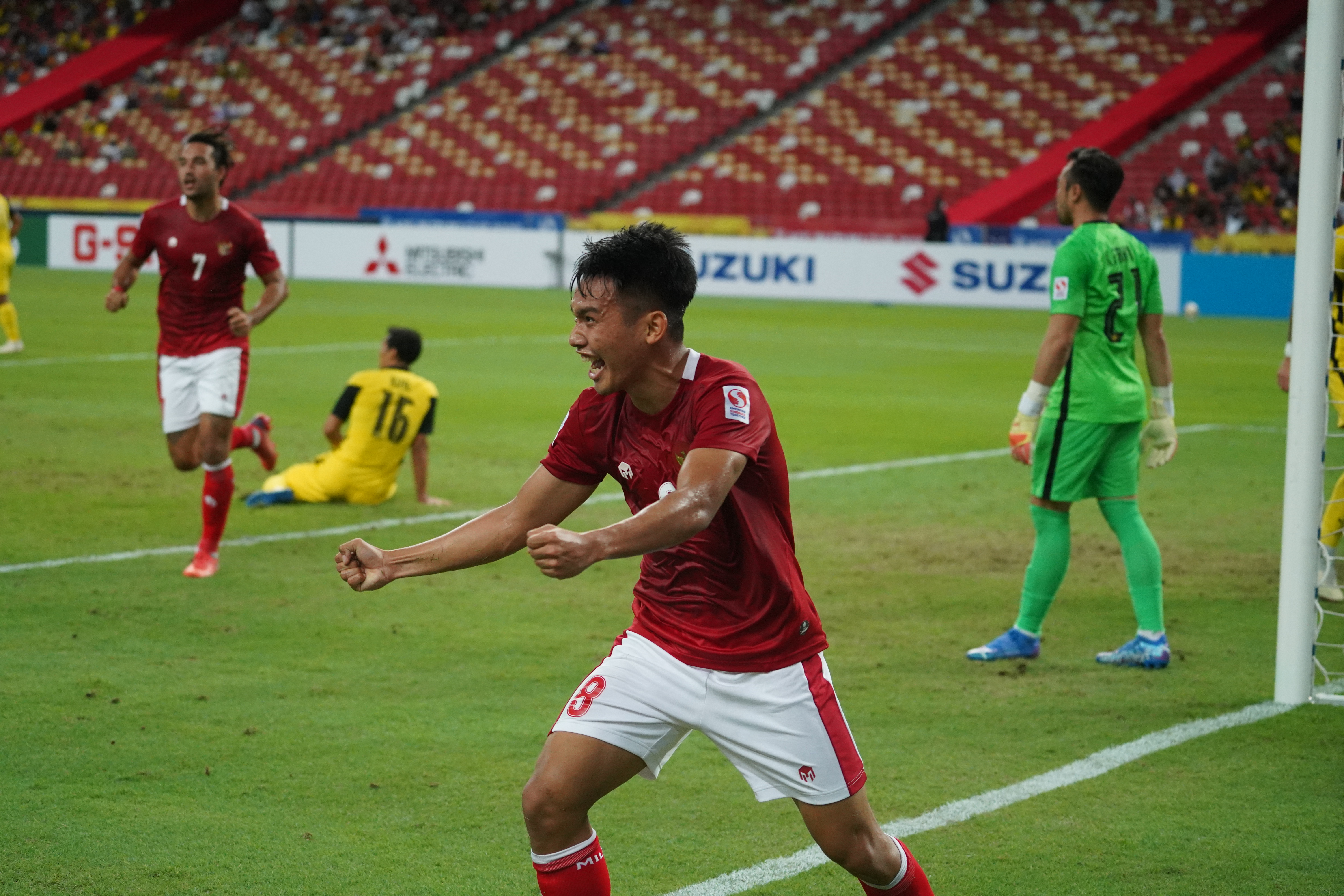 AFF Suzuki Cup 2020 lived up to the hype as the final matchday of the group stage delivered the kind of drama that would be talked about in years to come.
Indonesia top Group B; Vietnam second
Playing catch up most of the time after starting the tournament with a first day bye, Indonesia found itself the king of the hill on Group B once the smoke cleared. The Merah Putih not just eliminated Malaysia in their 4-1 shelling of the latter, but also took first place due to having a better tiebreaker than Vietnam.
Irfan Jaya started the bushfire with two goals between the 36th and 43rd minutes to take the lead for his team. The rabid Indonesian crowd in attendance found more reasons to celebrate after Pratama Arhan and Elkan Baggott doubled the tally on the second half.
Kogileswaran Raj was the first goalscorer of the match, busting the net at the 13th minute to briefly give the Harimau Malaya the lead.
Meanwhile, Vietnam did everything to preserve the leadership by trudging Cambodia, 4-0, but still fell short in the end.
A pair of goals by Nguyễn Tiến Linh had the Những Chiến Binh Sao Vàng up by two going into the half. Bùi Tiến Dũng and Nguyễn Quang Hải then padded the gap 12 minutes after the break.
Nevertheless, that was all they could muster. Vietnam finished with identical ten points and +9 GD with Indonesia, but scored fewer goals than the latter.
Thailand stops Singapore's run
Thailand showcased its depth, beating Singapore, 2-0, without much sweat.
Elias Dolah and Supachai Chaided both scored on the first half, formally clinching the top seed for the War elephants.
The Thais will take on Vietnam in a mouth-watering match up of regional superpowers in the semifinals. The other bracket would have Indonesia facing the hosts.