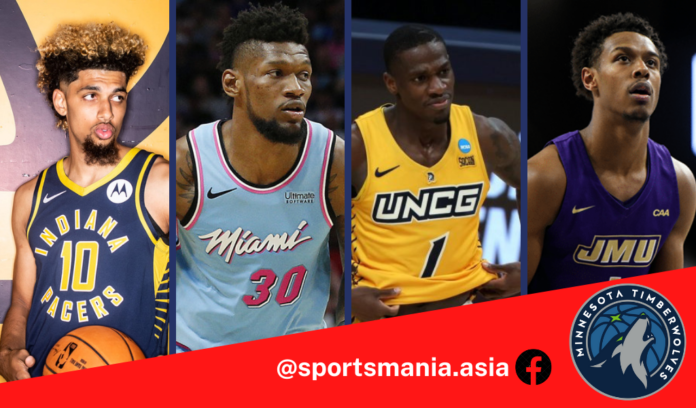 In what is regarded as the NBA's slow news day season, several teams made minor signings to fill gaps in their respective NBA rosters lineups.
The Minnesota Timberwolves snagged four players in Brian Bowen, Matt Lewis, Isaiah Miller, and Chris Silva. Meanwhile, Devontae Cacok committed to the Brooklyn Nets and the Charlotte Hornets netted Xavier Sneed.
Bowen was previously on a two-way contract with the Indiana Pacers. He played a total of 12 games spread in two seasons. He spent most of his time with the Fort Wayne Mad Ants at the G League.
In comparison, Silva had a more productive stint with the Miami Heat. He averaged 3.0 ppg and 2.7 rpg, clocking in 7.8 mpg in 55 games in two seasons.
Silva was traded to the Sacramento Kings on March 25. He was waived a month later, not getting a chance to step on the court.
Lewis played four years for James Madison University. He and the Dukes were having a great run in his senior year before it ended prematurely when he suffered a season-ending knee injury. Nevertheless, Lewis was named 2021 Colonial Athletic Association Player of the Year.
On the other hand, Miller saw action for a higher profile institution, spending four years at University of North Carolina at Greensboro. He normed means of 14.9 ppg, 4.8 rpg, 2.6 apg, and 2.4 spg, while shooting 48% in 132 matches.
Cacok used to be a two-way player with the Los Angeles Lakers. He was a member of the 2019-20 champion squad and got to play 20 games in 2020-21.
Sneed has been bouncing around after going undrafted in 2020. He was taken in by the G League squad Greensboro Swarm earlier this year. He then went north to the Canadian Elite Basketball League, where he wore the colors of the Niagara River Lions.
Do not forget to bookmark and follow us on our social media to get updated news on current NBA rosters and more.