Basketball is one of the most spectacular games in the world. With the pandemic ranging, there are not as many games on as usual. We present to you these basketball documentaries that will scratch that itch.
It is worth noting that we did not include The Last Dance as most likely you have seen it by now.
Hoop Dreams, 1994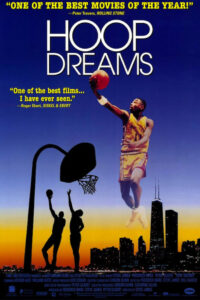 Hoop Dreams shows basketball as a means for most African-American teenagers to get out of poverty. Though it takes up most of the running time, hoops is merely a backdrop.
The documentary focused on social problems, colorfully portraying the unhappy realities of poor neighborhoods. It is no coincidence that this was warmly received by critics, winning awards, and being included in best-of lists.
However, the story does not end there. Family members of William Gates and Arthur Agee were shot to death in separate events after the film was released.
Speaking of the docu's release, Gates and Agee were already in college when Hoop Dreams came out. Because of its stringent rules at that time, the US NCAA prohibited the Agee's and Gates' families from receiving filming royalties or they would lose their scholarships and amateur status.
Once Brothers, 2010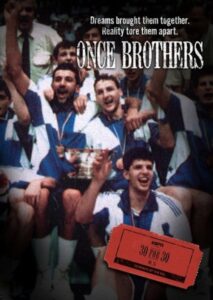 Once Brothers feature NBA stars Dražen Petrović and Vlade Divac. The unique development of their relationship superimposed over their country's history is a tale worth telling.
For Divac, the point of the film is not so much its philosophical message, but simply its missive of life. After many years have passed, it was important for Croats and Serbians to reconcile their differences.
However, it is not all coming up roses. In Croatia, the film was looked at critically. They looked for factual inaccuracies and went on to debunk Divac.
One claim is that his friendship with Petrović ended not because of the flag incident and the subsequent comments that were said because of it, but because Divac stepped over Dražen in a game between their NBA teams. Furthermore, it has been purported that they were never best friends to begin with.
The Fab Five, 2011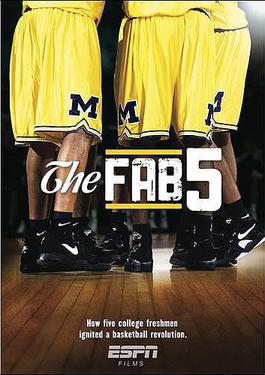 The film covers two years in college of The Fab Five, University of Michigan's infamous recruitment class that features NBA superstars Chris Webber, Jalen Rose, and Juwan Howard. It is one of the highest rated basketball documentaries produced by ESPN Films.
The significance and impact of the documentary has been enormous, but not everyone is on board. Former NBA player Kendall Gill disagrees that it was the Fab Five who changed basketball fashion. In his opinion, it was his alma mater, University of Illinois, that first did it.
Webber refused to take part in the production and he did not provide any explanation why. He also did not attend the 2013 US NCAA Division I Men's Basketball Tournament finals, where the Wolverines lost to the University of Louisville Cardinals.
Rose has also said that everything that happened during his time at the university still gnaws him that he refuses to address it in any way.
Untold: Malice at the Palace, 2021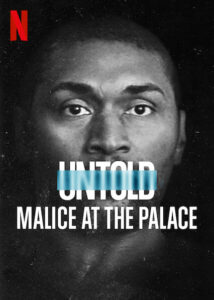 The most violent incident that involved players and fans during an NBA game is being recalled in this Netflix special nearly two decades after it happened. This is a continuation of series of basketball documentaries that was released this year, starting with The Last Dance.
Fans of the Indiana Pacers and Detroit Pistons get to look back in this proverbial black eye in the sport's history. Younger followers of the league get to learn more of this brawl between the two teams beyond what is written on Wikipedia.
"From the corner of my eye, I see it coming," said NBA Hall of Famer Reggie Miller in the trailer while motioning a snowball rolling and growing in size. Indeed, the rivalry of the two teams reached a boiling point at that time after going through a hotly contested conference finals a season ago a few months back.
While some took the opportunity to tell the story from their point of view, others are still testy when being brought up of the subject. One of those in the latter include retired NBA player Stephen Jackson.