Samuel Eto'o was the main attacking star at Barcelona when a 16-year-old Lionel Messi made his debut at the Camp Nou in 2004 and he hit back sharply to a reporter's question
Samuel Eto'o and Lionel Messi formed a dynamic strike partnership when the Argentine was coming through at Barcelona and Eto'o has looked back on that time by pointing out that he was the bigger name back then.
During an interview in which he was asked about rising prospect Ansu Fati, the Cameroonian made the interesting comment.
"No, he played with me, it's different," Eto'o joked when the journalist said he'd played with Messi at the Camp Nou.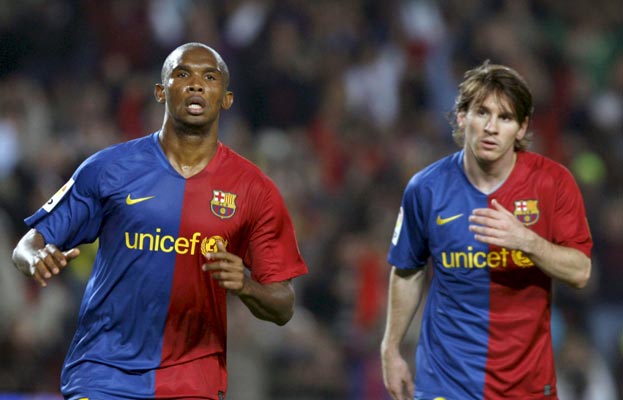 Messi played with me, I didn't play with Messi.
"In my time, Messi played with me. It's totally different."
Safe to say that, the Black Panther enjoyed his spell in Spain. Eto'o was one of the famous cases that featured for both Real Madrid and Barcelona.
But his peak in Spain must be with Barca. Eto'o won the incredible treble with the Catalan club in 2009. Together with Messi and Thierry Henry, Eto'o formed a scary trio that stunned Europe.