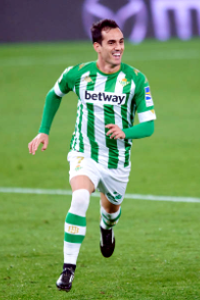 The 2021-22 La Liga seasons enters December with exciting action, as teams on top of the table jostle for position.
Real Betis upend Barcelona
Real Betis continue to be on a roll as they defeated FC Barcelona, 1-0.
Juanmi scored at the 79th minute to hand his club the win.
Betis elevate to third place with 30 points.
Atleti, La Real lose
Atlético Madrid Atleti lost to Mallorca, 1-2.
Real Mallorca willed their way back from a 0-1 deficit, with Franco Russo scoring at the 80th minute and Kubo Takefusa making one a minute past injury time.
Meanwhile, Real Sociedad were beaten by La Liga leader Real Madrid, 0-2.
Vini Jr and Luka Jović laid their claim for the goals scored in the match.