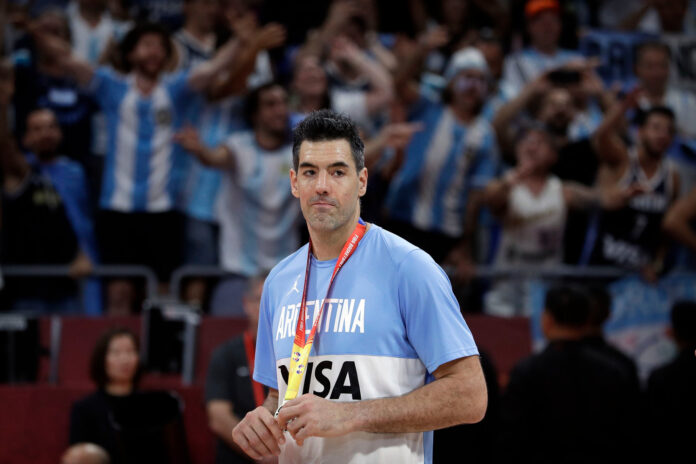 Former NBA star Luis Scola was recently hired by Pallacanestro Varese as the club's Amministratore delegato. Varese was the last team the Argentine played for professionally.
Back the 2020 Summer Olympics in Tokyo, he was given an extended ovation in his final game in the tournament. Accolades in his wonderful career include a gold (2004) and bronze (2008) at the Olympics, as well as two second place finishes at the FIBA World Championship/World Cup (2002, 2019).
Drafted to the NBA by the San Antonio Spurs back in 2002, Scola was part of the All-Rookie First Team in 2008 as a Houston Rocket. He also played for the Phoenix Suns, Indiana Pacers, Toronto Raptors, and Brooklyn Nets.
In ten seasons at the NBA, he averaged 12.0 ppg, 6.7 rpg, shooting 49% from the field, 34% from the three-point area, and 74% from the freethrow line. He played a total of 743 regular season games, starting in 505 of them.
He managed to reach the playoffs in four seasons (2008, 2009, 2014, 2016). His best performance was with the Rockets in 2009, where they reached the conference semifinals, losing to eventual champions Los Angeles Lakers.
The farthest the big man got in the postseason was in 2014 with the Indiana Pacers. They were eliminated after six matches by the LeBron James-led Miami Heat in the conference finals.
Outside of the NBA, his other distinctions include being part of the All-EuroLeague First Team (2006-07) and All-EuroLeague Second Team (2005), as well as Spanish League MVP (2005, 2007) and Rookie of the Year (2000). He was also Spanish Supercup MVP in 2005 and four-time All-Liga ACB Team from 2004-07.
With Saski Baskonia, Scola won the following trophies: Liga ACB (2002), Spanish Cup (2002, 2004, 2006), Spanish Supercup (2005-07).
The 41-year old started his pro career with Ferro Carril Oeste in Argentina, playing there from 1995-98. He then went to Spain where he had stints with TAU Cerámica and Gijón. He then ventured around the world following his time at the NBA, suiting up in China and Italy.