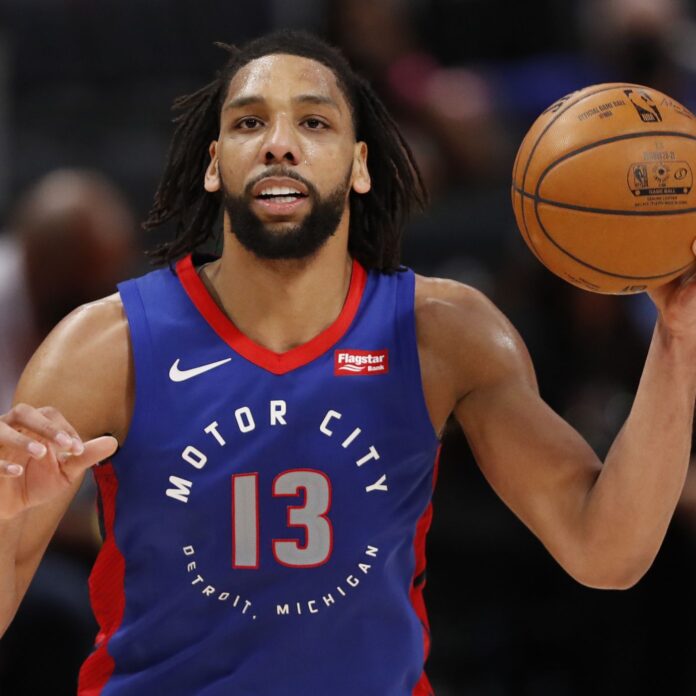 NBA teams continue their offseason shuffle, signing veteran players to contracts.
The Atlanta Hawks were the busiest squad last week, acquiring Johnny Hamilton, Timothé Luwawu-Cabarrot, and Jahlil Okafor. Luwawu-Cabarrot and Okafor were previously teammates at the Philadelphia 76ers before going their separate ways.
After Philadelphia, Luwawu-Cabarrot went to Oklahoma City, Chicago, and Brooklyn. In two seasons with the Nets, he averaged 7.0 ppg and 2.4 rpg.
A former top three rookie pick, Okafor has played with the Nets, New Orleans Pelicans, and most recently, Detroit Pistons. While with the Motor City, he had means of 5.4 ppg and 2.4 rpg in 27 games played.
Prior to this development, the closest Hamilton got to the NBA was when he played with the Detroit Pistons at the 2018 NBA Summer League. He then had stints in Turkey and Montenegro before the Hawks called his number.
Other significant free agent signings include Reggie Perry (Toronto Raptors), Admiral Schofield (Orlando Magic), and Denzel Valentine (Cleveland Cavaliers).
Perry saw action with the Nets 26 times last season as a two-way player. He had norms of 3.0 ppg and 2.8 rpg.
Schofield initially was with the Wizards in 2019-20 before settling with NBA G League club Greensboro Swarm the year after. Prior to inking with the Magic, he suited up for the Atlanta Hawks in the last Summer League.
Valentine has been with the Chicago Bulls the entirety of his career before this point. In four seasons, he put up means of 7.4 ppg, 3.5 rpg, and 2.0 apg, while shooting 36% from the three-point field.