Champions League has started and there are a lot to take from the opening games, let's sit down and list out all the best and worst performance, including Cristiano Ronaldo's and Lionel Messi's debuts.
2021-22 UEFA Champions League matchday one recap
The Best: Ronaldo's first Champions League goal with Man United
Cristiano Ronaldo had his debut in Champions League with his new club Man United, in their away game against Swiss club Young Boys. And the Portugese legend pulled it nicely.
It only took Ronaldo's 13 minutes to score his 3rd goal for Man United this season. And it was a combination of Ronaldo's great movements and Bruno Fernandes' sublime pass. 12 years after his departure, Ronaldo scored again for the English club, in his favorite competition.
But….
The Worst: Wan-Bissaka's red card and Lingard's terrible mistake
Ronaldo's was good, but not good enough to save Man United from a shock defeat. Only more than 20 minutes to go from good to gone for The Red Devils.
Aaron Wan-Bissaka's red card and later before the end: the punishment from Young Boys for Jesse Lingard's terrible pass back to De Gea.
For the whole game, Man United managed to have only 2 shots in the whole game, and they all came from Ronaldo, who was replaced by Jesse Lingard at 72′.
This is their worst record since 2003/04, in Champions League.
The Best: Club Brugge held against the Giant PSG
Safe to say, it was the time of the minors for latest Champions League's games. After Young Boy shocked United, Club Brugge almost stroke down the French giant, Paris Saint-Germain.

PSG brought their billion squad to Belgium, where they were expected to crush the opponent with the likes of Lionel Messi, Kylian Mbappe and Neymar,…
But the home team was the better, even the best of the game. They managed to bounce back after losing 0-1, only minutes after Ander Herrera's opening goal.
What's best about Club Brugge, was that they had double shots (18 vs 9) compared to PSG's, despite only 39% on possession. And they say, Money can not buy titles….
The Best: Liverpool's usual comeback at Anfield and Milan' stunning performance
Liverpool, AC Milan, Comeback, like it was written by the stars, only almost 2 decades later. Hats off for both team for the best game of the opening of Champions League's group stage.
Liverpool was stronger, they led in less than 10 minutes of first half, by Fikayo Tomori's own goal. Mohamed Salah, however, missed the chance to double the lead when his missed the penalty at 14′.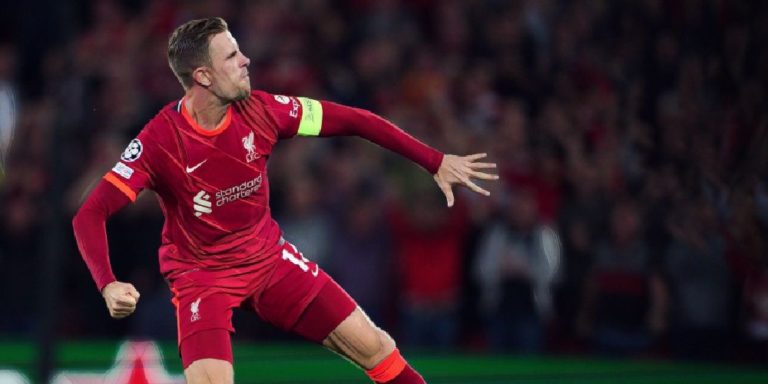 But Milan scored twice in only two minutes to finish their comeback, at least before half time. Embarrassed and provoked, pulled an amazing show in the second half when Salah and Jordan Henderson both scored to seal an stunning comeback, right before the exciting eyes of Anfield's fans.
The Worst: Barcelona's misery night at Camp Nou, against Bayern Munich
Barcelona, yet, suffered from another heavy defeat by Bayern Munich, at their holy ground Camp Nou. The post-Messi era started not bad at all in La Liga, but the story is sadder in European club competition.
The very young team (Pedri, Balde,…) could not hold it too long against Bayern. Thomas Muller's goal and Robert Lewandowski's double destroyed the Catalan club.
What's worse? Barca could not register even one single shot during the game. This is their worst record in almost 20 years playing at home in either Champions League or La Liga.