Twelve killed in a deadly stampede at an El Salvador stadium where soccer fans had gathered to watch a local tournament
A stampede at a football match in El Salvador leaves 12 dead and hundreds injured, which happened at the Monumental Stadium in Cuscatlan, around 250km northeast of capital San Salvador.
Find M88 Mansion best offers here.
Click for more sports update here.
What happened
The tragedy took place during a quarter-final match in the Salvadoran league between teams Alianza FC and Club Deportivo FAS, who are the biggest teams in the area.
The cause was thought to be in the sale of fake tickets as ripped off fans tried to force their way into the stands, according to the press service of the President of El Salvador.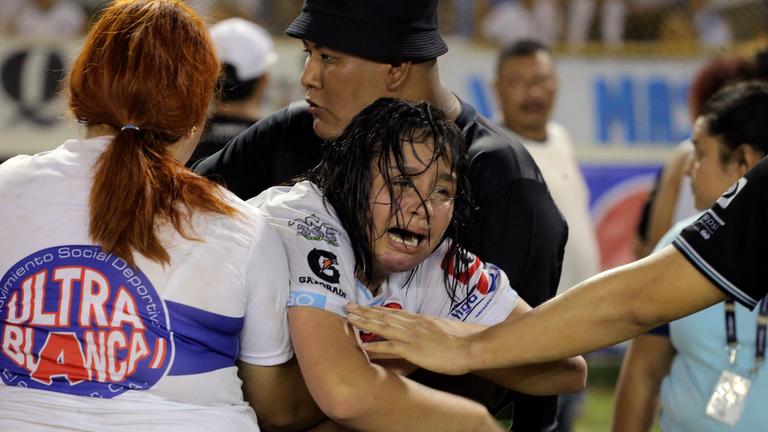 Officials said more than 500 people were treated, while over 100 were taken to hospital after the crush.
"The first information points to a stampede of fans who tried to enter to watch the match," the National Civil Police (PNC) said.
The highly anticipated game was quickly suspended after 16 minutes when the stampede began in the 44,000-seat stadium.
Twitter and local television broadcast live images and videos of fans carrying injured people out of the tunnel, while the tragic incident could be watched on plenty of social media platforms.
FAS goalkeeper Gerson Lopez was seen carrying one of the injured fans across the pitch.

12 were confirmed dead at site, while more than 100 were being treated at local hospitals, with some were in fatal conditions.
Carlos Fuentes, spokesman for first aid group Rescue Commandos, confirmed nine deaths soon after the stampede, ABC reported.
Salvadoran Health Minister Francisco Alabi also said on Twitter that emergency teams had been sent to the stadium and the injured were being transferred to local hospitals.
An immediate investigation has been started as the Salvadoran Football Federation expressed its "deep regrets" over the tragedy,
El Salvador President Nayib Bukele echoed the need for an "exhaustive investigation" into the incident, announcing it would be carried out by the national police and the Attorney-General's office.
"Everyone will be investigated – teams, managers, stadium, ticket office, league, federation, etc. Whoever the culprits are, they will not go unpunished," Mr Bukele tweeted.
There have been candles lightened up outside the stadium as El Salvador soccer fans mourn the heartbroken incident, while waiting for the result from investigation.