Sevilla beat Roma 4-1 on penalties to win seventh Europa League title as the tournament king handed the Special One Jose Mourinho his first defeat in six European finals.
Find M88 Mansion best offers here.
Click for more sports update here.
Sevilla 1-1 Roma (4-1 Pen) Highlights
It was a thrilling as expected, with Sevilla pulled their magic yet again and beat AS Roma by shoot-out after the two drew 1-1 after extra time.
Gonzalo Montiel sealed the winning spot kick, just like he did for Argentina in the 2022 FIFA World Cup final against France, though he needed to re-take his shot as Roma's Rui Patricio punished for encroachment.
Sevilla and Morocco Yassine Bounou played the hero role, having produced magnificent saves during the two halves before saving the penalties from Gianluca Mancini and Roger Ibanez.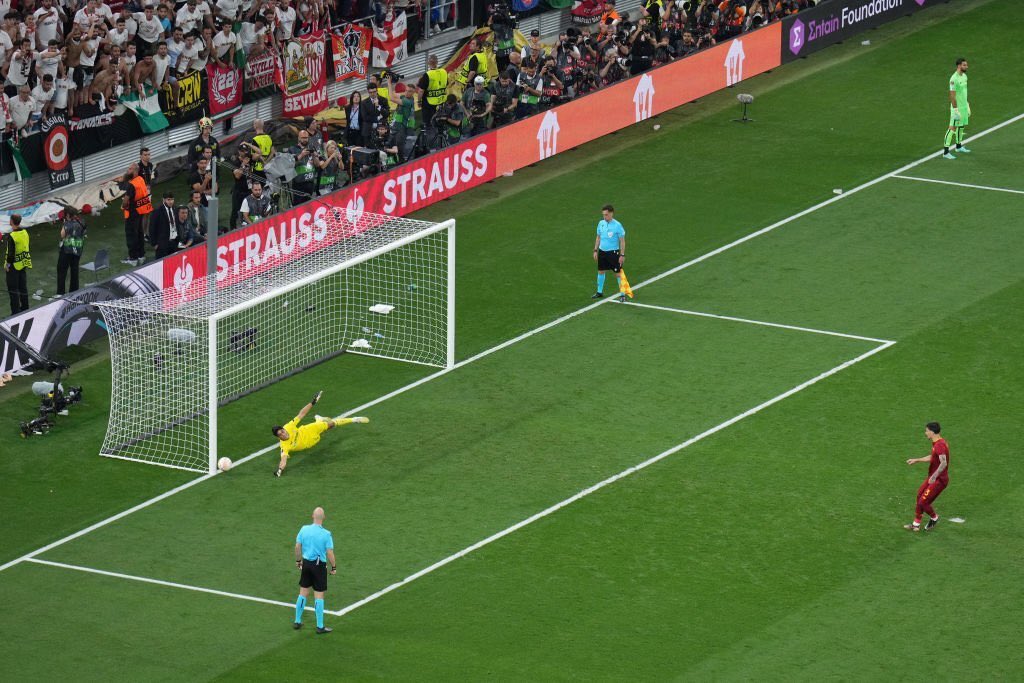 Roma was the better side as Mourinho stunned all by attacking instead of lying deep for defense.
And the Serie A giant got the lead from a counter-attack in the 35th minute, thanks to Paulo Dybala's quick feet and sublime finish.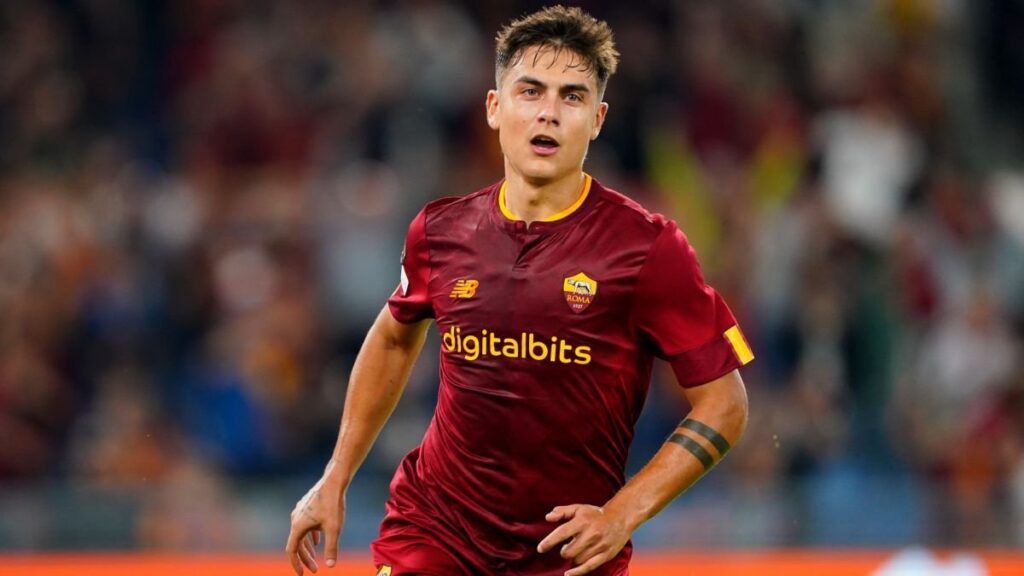 Mancini delivered the assist for the Argentinian, but later in the second half, he also scored an own goal to draw Seville level.
The La Liga side improved in the second half after being led during the first, with Jesus Navas stomping down the right flank.

And from the veteran's cross in the 55th minute, Mancini carelessly put the ball in the back of his own net while attempting for a block.
Two sides could not find a winning goal during extra times, then the shootout took place and no Sevilla made any mistake as they celebrated with the fans who stomped the pitch after Montiel succeeded in his final kick.
Sevilla's record and Mourinho's failure
Sevilla maintained their incredible record in the competition after an otherwise difficult season, while Roma's Mourinho failed to have his sixth European title.
The Spanish side went from from relegation zone in the league to be crowned the champions of Europa League, having gone through the likes of PSV Eindhoven, Fenerbahce, Man United and Juventus.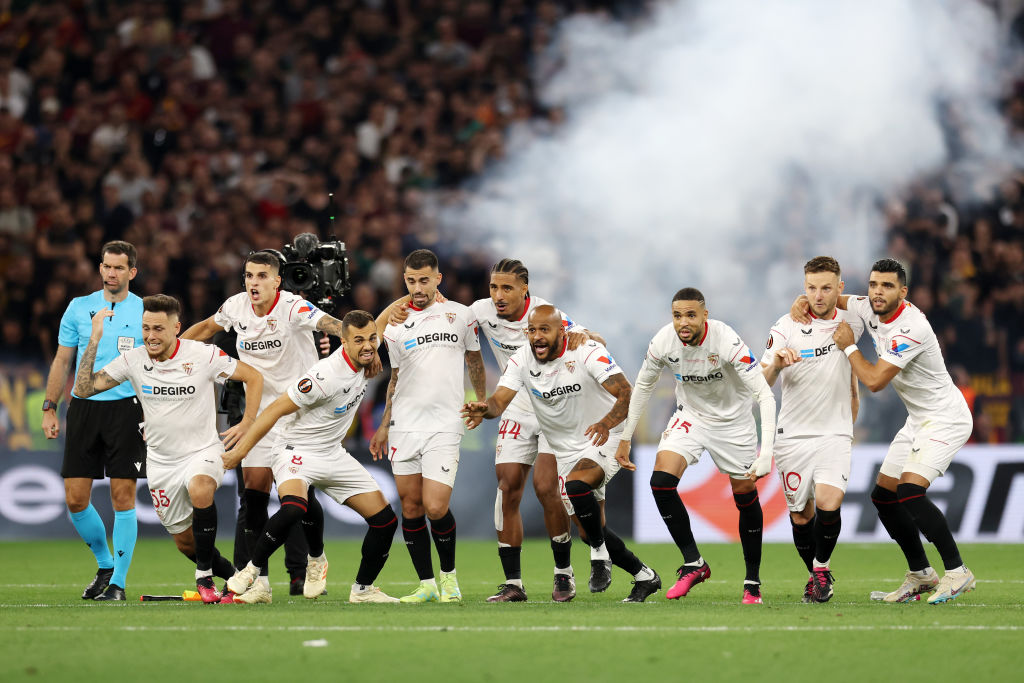 The win means Sevilla will compete in next season's Champions League despite finishing outside the top four in the LaLiga.
Mourinho had never lost a European final before Wednesday, having last year led Roma to the inaugural Europa Conference League title, becoming the first coach to win all the European trophies.
Losing was clearly a painful experience for the Portuguese who handed his runners-up medal to a fan in the stand after the presentation.