Jose Mourinho got sent off for the third time this season as he had a beef during Roma defeat against Cremonese.
Serie A official mocks Jose Mourinho after his red card in Cremonese-Roma as the former Man United manager accused the official of pro-Juventus bias.
Check out for M88 Mansion best offers here.
Check out for more sports update here.
The incident happened during Roma's trip to bottom side Cremonese which ended in disappointment with a 2-1 defeat.
Mourinho red card – What happened?
Mourinho was sent off by a decision from the fourth official, which the manager insisted was influenced by the official's club royalties. The red card would put 'the Special One' to the stand as Roma hosting Juventus this weekend at Serie A.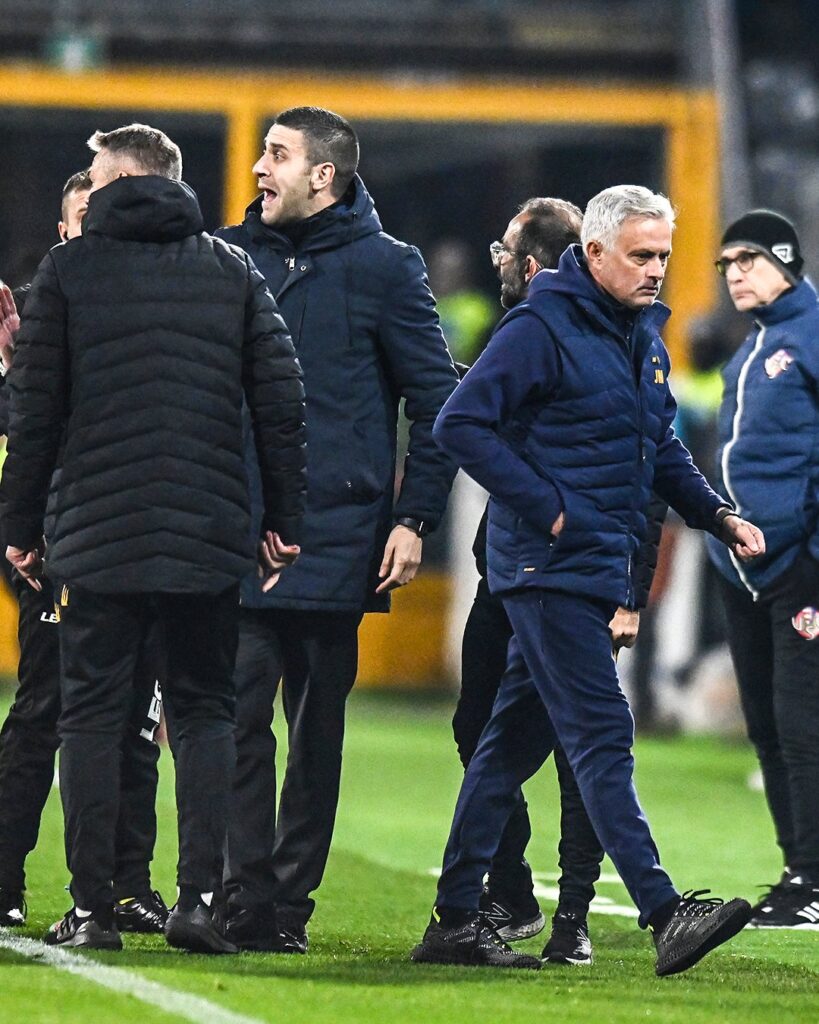 Roma boss was caught having a heated confrontation with Marco Serra – the fourth official of Cremonese game.
Serra could be seen mocking Mourinho on camera, even after the Portuguese technician received the red card.
The Italian referee can be seen telling Mourinho, "Everyone's taking the piss out of you," while indicating the crowd of Cremonese supporters. "Go home, go home," Serra is seen repeating.
What Mourinho said?
After the defeat, Mourinho explained the incident and revealed shock details about Marco Serra.
"I'm not crazy. For the reaction I got, you need to know what happened," the Roma boss after the match.

"Piccinini sent me off because the fourth official pushed him to do so. He doesn't have the honesty to say what he said to me and what gave rise to my reaction. I don't want to go into the question that Serra is from Turin and he had me sent off in view of the Juventus game.
"But for the first time in my career, a referee spoke to me in an unjustifiable way. I was lucky to have Piccinini as fourth official once when I was sent off, when I apologized to the referee for the lack of respect. Now he saw me enter the dressing room when I asked the fourth official for honesty. Serra had problems around memory, he forgot."