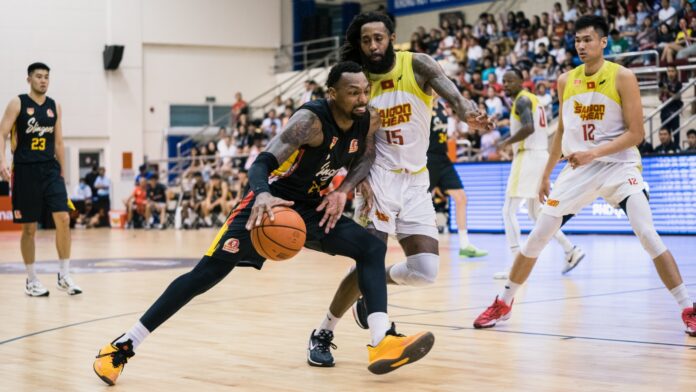 The Saigon Heat edged the Singapore Slingers, 86-85, in the third game of their 2023 ASEAN Basketball League Invitationals semis series on March 9 at the Nguyễn Du Indoor Stadium in Vietnam. They won the series, 2-1.
Saigon squandered the 13-point lead it had during the third quarter and had to hold off the three-time ABL finalists in the closing minutes. Trailing by three going into the final four minutes, Evan Gilyard went to work and scored his team's last six points.
On the other end, CJ Gettys' heroics fell short in salvaging the contest for the visitors. He missed what could have been the winning layup with seven seconds to go in the clock.
Jeremy Combs led the Heat with 25 points, going along with 11 rebounds and seven assists. Gilyard finished with 19 points and nine assists.
Hassan Thomas completed a double-double with 11 points and 12 rebounds. Jairus Holder is the other double-digit scorer for the home squad with 15.
Meanwhile, Gettys, Kentrell Barkley, and Xavier Alexander combined for 67 points and 33 rebounds for the vanquished side. All three played the entire encounter without rest.
This is the first time the Saigon Heat will be in the finals. They will go up against second seed Hong Kong Eastern. The 2016-17 champions swept Malaysian-based NS Matrix in their own semi-final faceoff.
Game one of the 2023 ASEAN Basketball League Invitationals best-of-three final will be on 11 March at the Nguyễn Du Indoor Stadium.