PSG part ways with Sergio Ramos and Lionel Messi with a defeat as the capital club wen 2-3 down to Clermont last weekend.
Find M88 Mansion best offers here.
Click for more sports update here.
Messi and Ramos both left PSG
Messi will not renew his contract with PSG and both sides decided that his spell came to an end, despite the 2022 World Cup winner appeared in the promotional images for the clubs's 2023-24 home kit.
The Argentinian played an huge part in bringing PSG to their Ligue 1 title, having scored 20 goals and registered 20 assist in all competitions for the French giant. Messi is also named the best passer of the French top flight this season.
However, he had been booed by PSG fans and did not stay to celebrate the title with the teammates, having understood that no fans would be happy seeing him around for another season.
While it was not surprise to see Messi's departure, Ramos's decision to leave, which followed only hours later, was a bit out of expectations.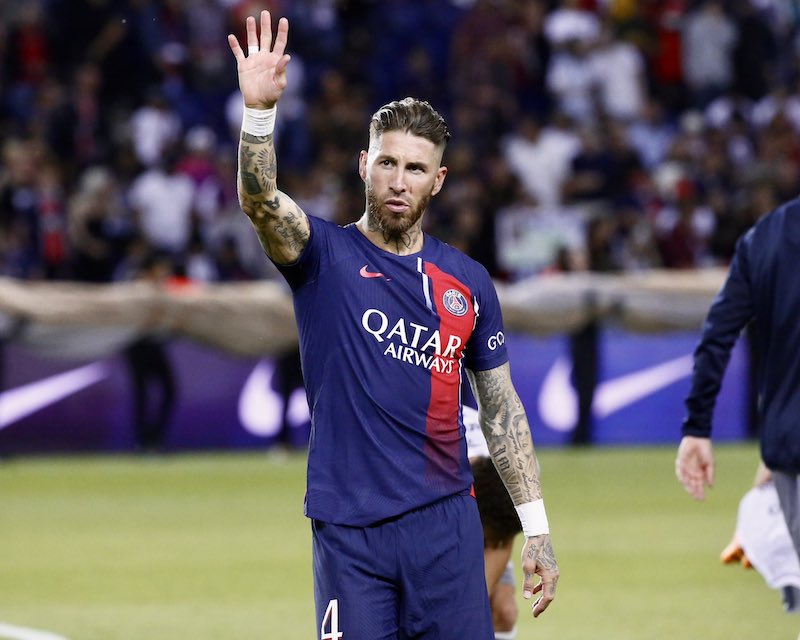 The Real Madrid legend joined PSG in 2021 and has made 57 appearances in all competitions. It's fair to say the 37-year-old centre-back had a disappointing two-year-spell with PSG.
The departures ended with a defeat
Lionel Messi's time at the French capital ended in defeat as PSG went 2-3 down to Clermont on Saturday night.
In the first half, Sergio Ramos, another star who is on his way out of the club gave PSG the lead before Klylian Mbappe doubled it. Clermont, however, would not be denied as goals from Johan Gastien and Mehdi Zeffane helped them draw level just at the stroke of half time.

In the second half, the visitors would continue the pressure as Grejohn Kyei, who missed a penalty and had a goal chalked off in the first half, stroked the third past Gianluigi Donnarumma to give Clermont the victory. Messi would go close with two free kicks but could not rescue a point for his team.