The incident happened ahead of the Peru vs Morocco friendly which will take place at Civitas Metropolitano Madrid.
Peru players clashed with Madrid police as the two sides went into a brawl in front of the team's hotel in Madrid.
International fixtures Round-up: Ronaldo and Messi break records
Find M88 Mansion best offers here.
Click for more sports update here.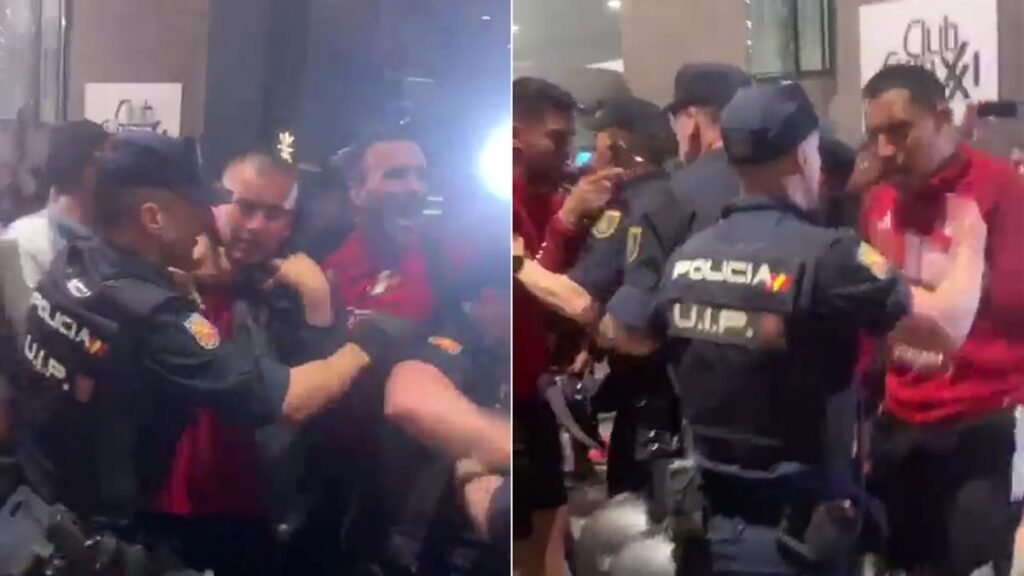 Peru players clashed with Madrid police-What happened?
'Peru' immediately became trending on twitter as hundreds of search results could be found about the altercation.
Many clips from different angles showed Peru players outside watching singing fans as they also greeted back.
Things got heated when one of the players was pushed back by an officer which started the whole brawl as his teammates encountered with the rest of the police squad.
Pedro Gallese, José Carvallo, Yoshimar Yotún and Alex Valera were said to be among the players who got involved directly with the brawl.
Peruvian media reported that the situation lasted a few minutes and was brought under control.
Peru is playing 2022 World Cup dark horse Morocco at Madrid
The brawl happened ahead of the international friendly between Peru and Morocco at Atletico Madrid's home stadium.

Official statement from Peru and Madrid Police
There was no official statement from the Madrid Municipal Police, however, the Peruvian Football Federation released theirs today.
"We wanted to greet the people and [the police] started hitting us," Peruvian goalkeeper Pedro Gallese told Peruvian TV.
"The Peruvian Football Federation (FPF) regrets the events that occurred in Madrid, where the traditional banderazo by fans in support of La Bicolor was taking place.
The FPF is in complete solidarity with and supports our national team player Pedro Gallese who, as befits, we have accompanied since the incident occurred outside the incident outside the national team's hotel, prior to the friendly match against Morocco.
Likewise, we reiterate that we are respectful of the authorities and procedures of each country we visit. For this reason, we are at the full disposal of the internal and external control agencies to help clarify what happened.
The FPF is grateful for the collaboration of the Peruvian Consulate in Madrid, headed by Mr. Fernando Alvarez, as well as the support of the lawyer Carlos Quiñónez.
Finally, from the FPF, we call for the calm and tranquility of our fans and express our total rejection of violence. We will continue to promote mutual respect and we will watch over the integrity and rights of Pedro Gallese and all our selected players, technical staff and work team."