Lionel Messi is inarguably one of, if not the greatest footballer in history.
The Argentinian won his eighth Ballon d'Or, having beaten treble-winner Erling Haaland among others. Of course, anti-fans could talk for ages about how the honorable individual award has been rigged, and they would never stop doing that. But what they could not do is to take the greatness off Messi.
Check out for M88 Mansion's best offers here.
Check out for more sports updates here.
Messi's 8th Ballon d'Or is just one of the list of mesmerizing records that the 36-year-old has achieved in his decorated career. Here are some of the milestones and records Messi has set over the years.
Most Ballon d'Or awards – eight (and counting?)
When Messi won the 2022 FIFA World Cup, having edged Kylian Mbappe's France in the nerve-breaking shoot-outs, we all knew the Ballon d'Or would not escape from his hands.
His inspirational role in helping Argentina win the World Cup for the first time since 1986 almost guaranteed he would extend his record of award wins to eight – despite the best efforts of prolific Manchester City striker Erling Haaland.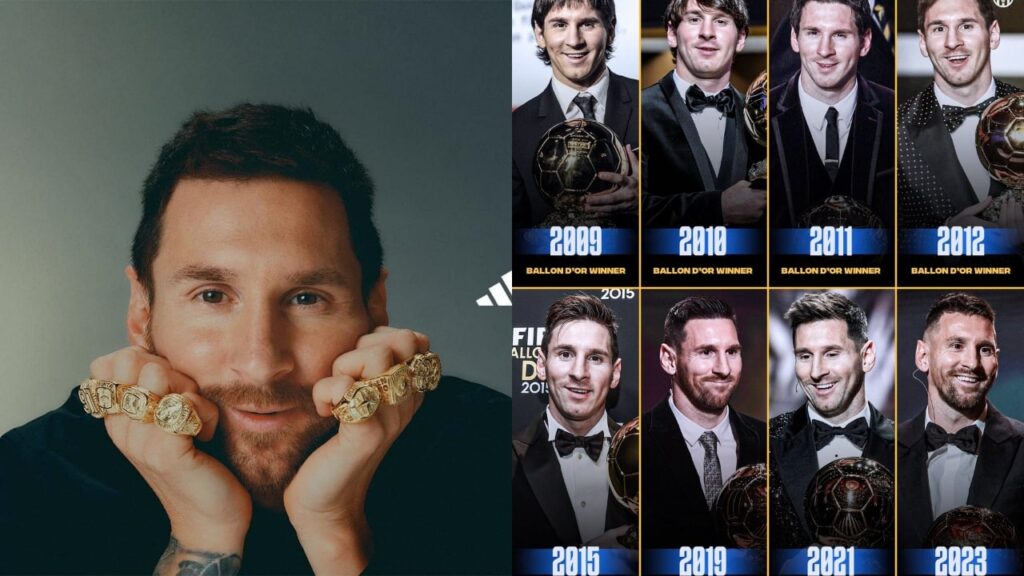 Cristiano Ronaldo ranks second with five, but it's almost impossible to see Messi's rivals (at least that's what they said), aged 38, to be even in the top 10 one more time (Ronaldo finished out of 30-man shortlist in the 2023 award).
The current generation of Haaland, Mbappe, Bellingham, and Kevin de Bruyne is next in line to achieve the elite award, but to reach Messi's tally of eight? Not in the next two to three decades.
Most goals in a La Liga season – 50
Messi has confirmed that he will never return to European football, so Culers, you can stop dreaming about your legend pointing his fingers to the sky, celebrating his next La Liga goal.

It is impossible to say when this impressive scoring feat will be broken, but history suggests it might be some time.
Messi's 50 goals in 37 appearances for Barcelona in 2011-12 is not only a La Liga record, but it is also the most in a season by any player in one of Europe's top five leagues since the formation of the Premier League in 1992-93.
Since La Liga's formation in 1929, only three players have even hit 40 goals. The last time the record was set, Messi and Cristiano Ronaldo managed it twice, and Luis Suarez did so seven years ago.
Most goals in all competitions in a season – 73
The 2011-12 version of Messi is astonishing yet scary for most defenders.
Messi scored 73 goals in all competitions for Barcelona, and no one has got close since.
Haaland broke all sorts of records in his debut Premier League campaign last season. However, despite seemingly scoring every week, he finished the season with 52 goals – 21 short of Messi's phenomenal effort.
Even Everton great Dixie Dean is 10 short, hitting a remarkable 63 goals in 1927-28 – an English top-flight record that has stood for 95 years.
Most Champions League goals for one club – 120
Messi is falling short of the record as the Champions League top scorer. He is in second – 11 goals short of Cristiano Ronaldo's 140 – with both probably having played their last game in the competition.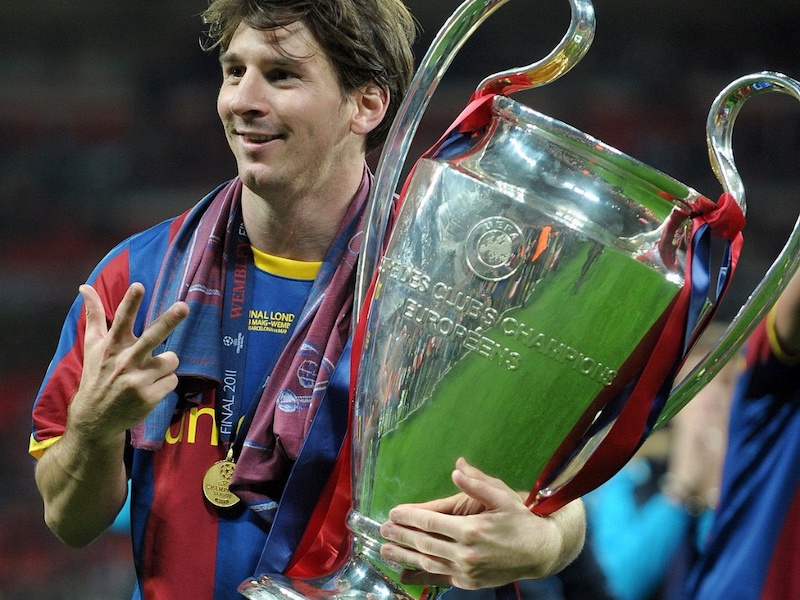 But Messi's 120 goals for Barcelona is the most a player has scored for one club in the competition.
Ronaldo's 105 for Real Madrid is the next highest, with Karim Benzema's 78 for Real a distant third.
With players remaining loyal to one club reasonably rare in the modern game, it is not easy to see who could match Messi's feat any time soon.
Most goals for Argentina – 106
Messi is Argentina's record scorer by a country mile – and he is still going.
In an international career that started in 2005, he has scored 48 more goals than previous record holder Gabriel Batistuta and 63 more than third-placed Sergio Aguero.
With Messi still adding to his tally and his two closest rivals retired, it will be a long time – if ever – before anyone gets close to his Argentina record.