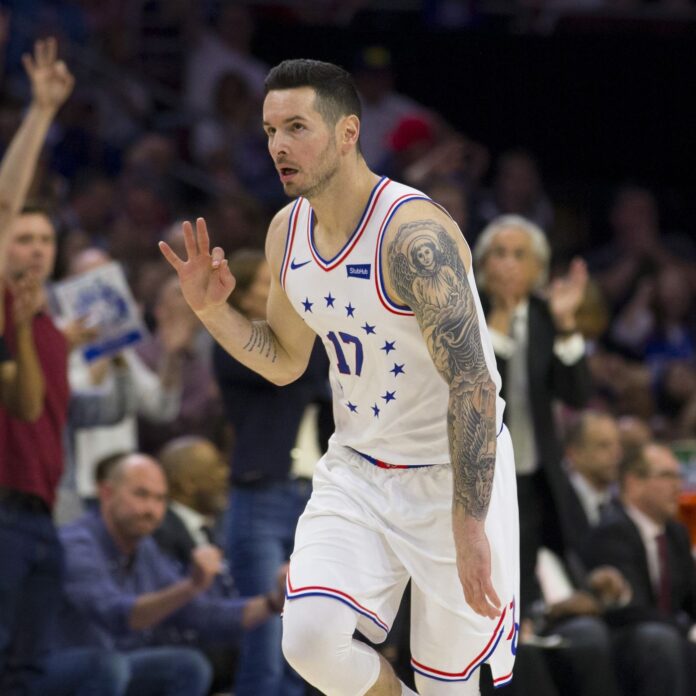 NBA shooter JJ Redick announced his retirement on his social media accounts on September 21.
"After years of youth leagues, AAU high school basketball, four years at Duke, and 15 years [at] the NBA, I am retiring from the game I loved so much," Redick said in a special episode of the Old Man and the Three podcast.
"It is time for me to be a dad," he added. "It is time for me to reflect, pause, and it is time for me to get ready for the next phase of my life."
Redick then went on to thank his coaches, trainers, team staff, agents, as well as people he has met as a hoops star.
"When people ask me what will I miss most and appreciate most in my career, I can honestly say it is the relationships I have built and the moments I have had with my teammates (and) the moments I have had competing against my peers. It has been a true honor to be in the NBA brotherhood for the last 15 years."
The Duke alumnus then acknowledge his family, who was always there to support his dreams and ambitions in life. He also took time to be grateful of his wife and their children.
"Over in the last 13 years, she has been my bestfriend, my biggest supporter, and the best teammate and partner I could ask for. She has been my rock," he elaborated. "To my boys, Knox and Kai, I cannot wait to be your dad full time. I do not think it is a coincidence that the best years of my career have been as a dad."
Later in the podcast, he mentioned that his priorities have changed from basketball to family now that he has grown older.
"It was sort of this weird exercise (of) how do I want to spend my time over the next year," the 37-year old guard explained. "I came to the conclusion I want to spend that time with my kids."
JJ Redick – by the numbers
Redick spent four years as a Blue Devil under Mike Krzyzewski. He averaged 19.9 ppg in 139 games, shooting 43% from the field, 41% from the three-point area, and 91% from the free-throw line.
As a sophomore, Redick reached the Final Four of the US NCAA Division I Men's Basketball Tournament in 2004. His best shooting year was in 2005-06, where he went 26.8 ppg in 47% fg and 42% 3fg.

The 6'3 sniper was picked 11th by the Orlando Magic in the 2006 draft. He played for six teams in 15 seasons.
Redick had career regular season stats of 12.8 ppg on 45% fg, 42% 3pg, and 89% ft shooting. He saw action in 940 matches, starting in 488 of them.
Technically, he missed the postseason only once in his career. However, he sat out the 2020-21 playoffs, where the Dallas Mavericks were eliminated in the first round.
Redick reportedly suffered a heel injury, and as a result only scored an average of 7.4 points during the 2020-2021 season.