Prayers have been flooded in since the player was lost during massive earthquake in Turkey causing serious fatalities.
Former Chelsea player Christian Atsu has not yet been found in Turkish earthquake rubble despite multiple sources claiming he had been.
The tragic news is confirmed by Hatayspor's honorary president, who stated that Atsu is yet to be rescued from the rubble caused by an earthquake in Turkey and Syria, despite earlier reports saying he had been found.
Check out for M88 Mansion best offers here.
Check out for more sports update here.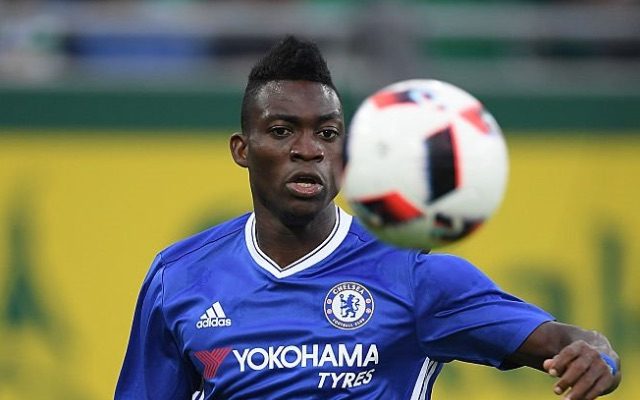 Former Chelsea player Christian Atsu not yet found in Turkish earthquake
It emerged earlier on February 6 that Atsu – who plays his football for Hatay-based Turkish outfit Hatayspor – had gone missing in the rubble in the wake of the earthquake that impacted the south of Turkey and north of Syria, so far claiming the lives of more than 2,500 people.
Atsu scored a stoppage time goal for Hatayspor last night. He made the whole region happy and even celebrated by posting the highlight images on his twitter account.
The Guardian later reported that 31-year-old Atsu was in hospital and being treated for injuries to his right foot as well as breathing difficulties.
However, local press said the total opposite about Atsu has been found!
A separate, prior report from Turkish journalist Yagiz Sabuncuoglu who claimed that Hatayspor vice-President Mustafa Ozat has said that Atsu and sporting director Taner Savut were still under the rubble.
The club has been trying to reach them but so far there's no sign of the two.
Latest statement from Hatay Metropolitan Municipality Mayor Lutfu Savas, honorary president of Hatayspor, confirms:

"The search and rescue efforts for Atsu are unfortunately continuing."
Powerful earthquake shook two countries
The earthquake broke out near the border between the two nations during February 6, local time.
The powerful tremor hit caused thousands of missing and fatalities as rescue teams continue to fight through rubble and freezing conditions in a bid to find survivors.
Tributes have poured in around the football world for Atsu, who has enjoyed a notable career that has seen him play in the Premier League with Chelsea, Everton and Newcastle, as well as in Spain, Portugal, the Netherlands and beyond.