Europa League Draws results as Man United, Juventus, Sevilla and more know their fate in the Quarter-finals and also their potential opponents in the next round.
Find M88 Mansion best offers here.
Click for more sports update here.
The Europa League quarter-final draw
Manchester United v Sevilla
Juventus v Sporting Lisbon
Bayer Leverkusen v Union Saint-Gilloise
Feyenoord v Roma
Europa League semi-final draw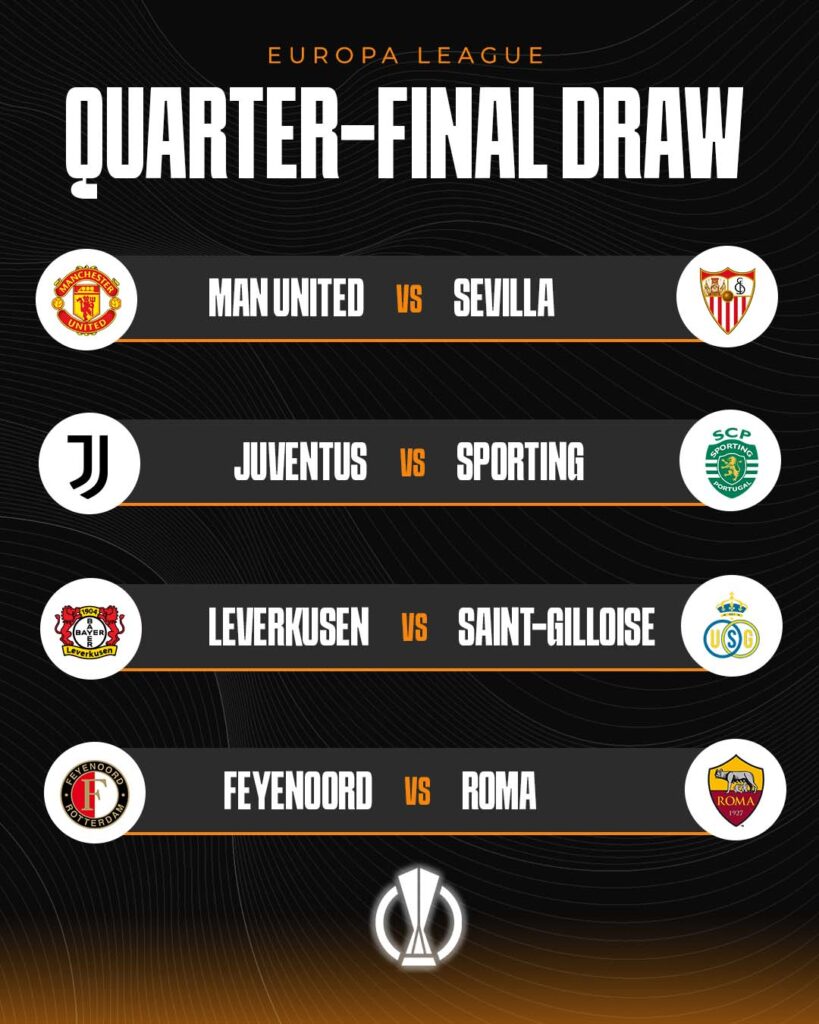 SF 1: Juventus/Sporting Lisbon vs Manchester United/Sevilla
SF 2: Feyenoord/Roma vs Bayer Leverkusen/Union Saint-Gilloise
The first legs of the semi-finals will be held on May 11, and the second legs on May 18.
Europa League Final
Winner of Semi-final 1 vs Winner of Semi-final 2
The 2022/23 UEFA Europa League season will conclude at Budapest's Puskás Aréna on 31 May 2023.
What to take from the draws
There is a lot of Cristiano Ronaldo about the pairing of the first Semi-final as the legendary striker played for three of those clubs while was a menace of La Liga side Sevilla.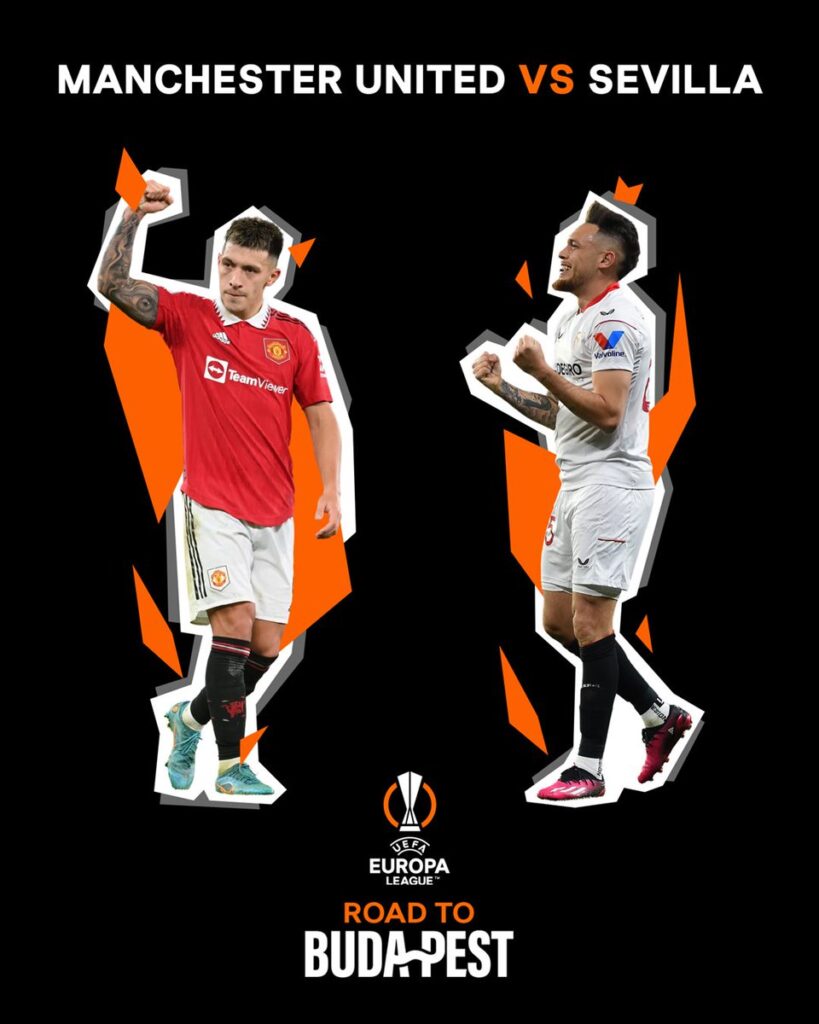 It's safe to say that Red Devils had the toughest draw when they have to go through the king of Europa League, Sevilla, who holds the record for the most victories, having won the competition six times since its inception.
The 2005 finalists Sporting to take on the Serie A giants as reward for dumping out Arsenal.

Union Saint-Gilloise, the competition debutants, are heading to Germany, while Feyenoord vs Roma is a rematch of the Europa Conference League final.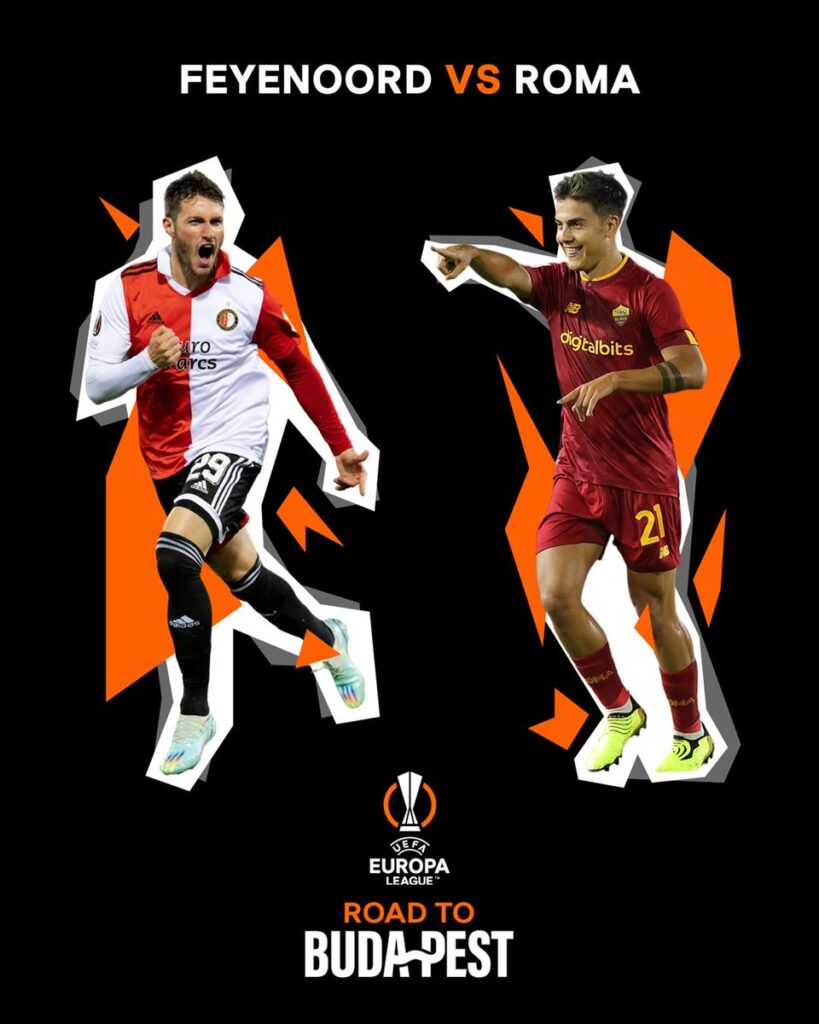 Meanwhile, there have been lots of talks about a possible clash between Man United and their former boss Jose Mourinho, if the two make it all the way to the final at Budapest's Puskás Aréna.