Danielle McGahey is set to become first transgender woman to play international cricket after being named in the national team squad for the Women's T20 Americas Qualifier, a pathway to the 2024 T20 World Cup.
AVOID THE DUCKS AND HIT THE SIX BY FOLLOWING US FOR MORE CRICKET NEWS! 
McGahey is on the verge of making history.
Danielle McGahey to become the first transgender player in international cricket
29-year-old batter McGahey is originally from Australia but moved to Canada in 2020.
According to BBC Sport, McGahey socially transitioned from male to female in 2020 before undergoing a medical transition a few months later in 2021.
ICC confirmed on Thursday that McGahey had fulfilled the eligibility criteria for male-to-female transition, also known as MTF, to play international cricket.
"We can confirm that Danielle went through the process as required under the ICC's Player Eligibility Regulations," an ICC spokesperson revealed.
"and as a result, has been deemed eligible to participate in international women's cricket on the basis that she satisfies the MTF transgender eligibility criteria."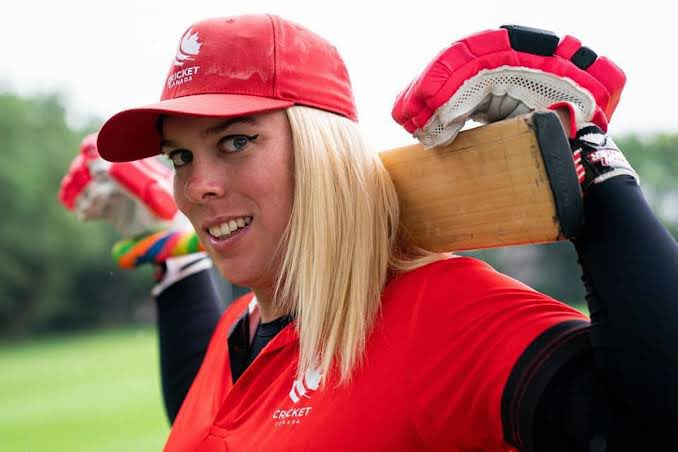 What McGahey says about the massive chance
As she is making history, McGahey expressed that she was 'absolutely honored' to be able to achieve this moment – to play as a transgender athlete at the international level.
"To be able to represent my community is something I never dreamed I would be able to do."

McGahey played four matches for Canada at the South American Women's Championship held last October in Brazil, which Canada won. That tournament did not have international status.
According to ESPN, the ICC amended the Player Eligibility regulations in 2021. In Article 3, dealing with eligibility based on gender recognition, the term transgender is defined as "individuals whose gender identity is different from the biological sex assigned to them at birth (whether they are pre- or post-puberty, and whether or not they have undergone any form of medical intervention)."
For a male transitioning to female, testosterone levels are the key measure and have to be "less than 5 nmol/l (nanomole per litre) continuously for a period of at least 12 months, and that she is ready, willing and able to continue to keep it below that level for so long as she continues to compete in the female category of competition".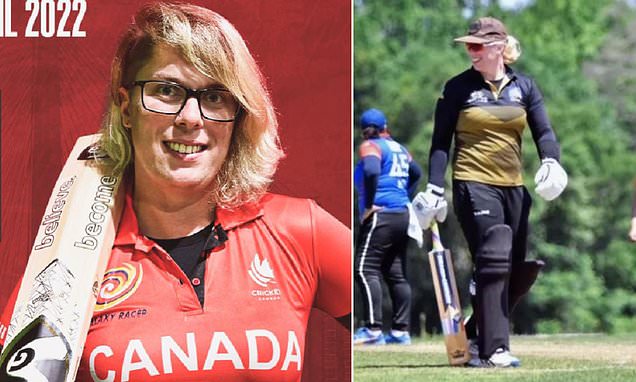 The ICC's existing regulations are based primarily on the International Olympic Committee's (IOC) guidelines from November 2021, a 10-principle approach it offers as a framework to sporting bodies, in which it has attempted to to balance inclusivity in participation with fairness of competition.
In 2022, the IOC stated that each sport should have its guidelines, and many have stuck to the original 2015 regulations. Several sports bodies, from rugby to athletics and cycling, do not allow transgender women to participate in women's competitions.
Though McGahey is eligible, the ICC is in the process of a detailed review of its guidelines, led by its medical advisory committee. Regulations have been under consideration since March, and they may change.