Dani Alves will face trial on a sexual assault charge in Spain as reports said the former Barcelona man would have to stand while serving at the court.
Top footballers who involved in sexual charges
The Barcelona-based court said a hearing date has yet to be set.
Brazilian soccer player Alves will face trial for allegedly sexually assaulting a woman in a nightclub last year, a Spanish judge said Tuesday.
The 40-year-old Alves has been in pre-trial jail since January, when he was arrested for allegedly assaulting a woman at a nightclub in Barcelona on December 30. An investigative judge indicted him in August.
The defender, of course, has denied any wrongdoing.
No date for the trial has been set, but it is expected to occur early next year. Reports in Spain have pointed to him facing a prison sentence of up to 15 years if convicted.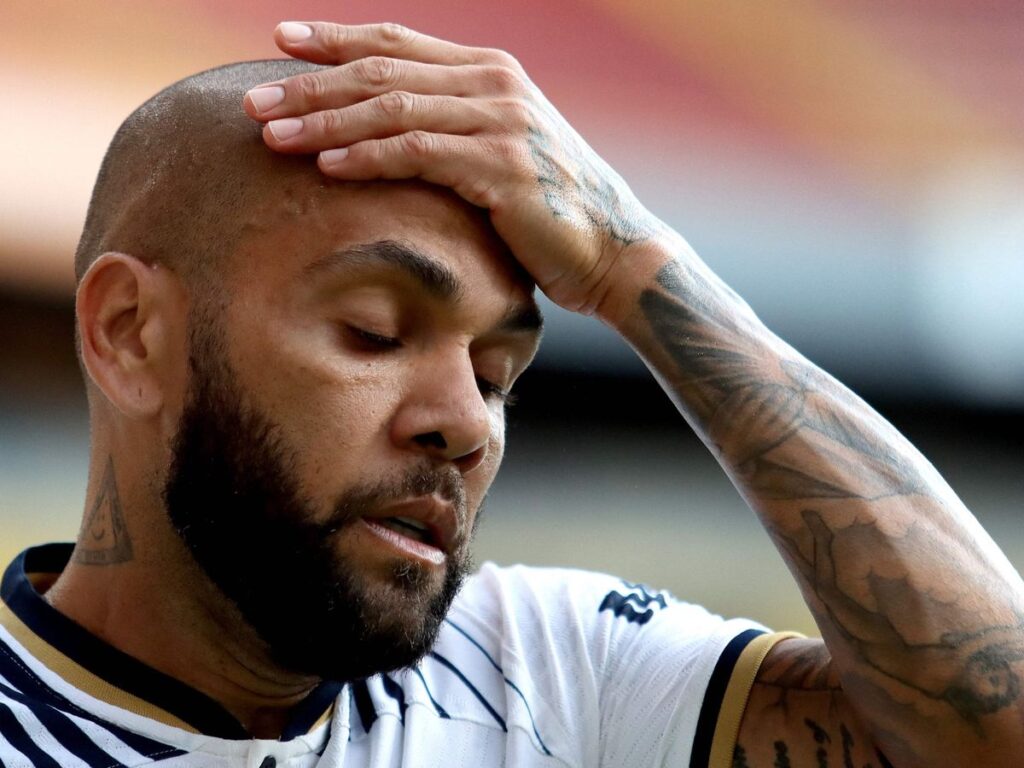 Alves is one of the most decorated players in history
Alves won 42 soccer titles, including three Champions Leagues with Barcelona and two Copa Americas with Brazil, making him one of the most decorated players in the history of football.
He played at his third World Cup last year in Qatar.
Mexican side UNAM Pumas sacked the dad-of-two following his arrest in Barcelona at the start of this year.
Dani Alves ordered to stand trial over alleged sexual assault in Barcelona.
Three judges have told the former Barca, Juventus, and PSG star that he will have to stand trial over allegations he sexually assaulted a 23-year-old in a nightclub toilet.

Three judges at Barcelona's Provincial Court said in a written document, made public on Tuesday: "We consider there is sufficient prima facie evidence at this stage to agree the opening of the trial in the terms requested by state prosecutors and the prosecutor acting privately for the alleged victim.
"The statements the alleged victim has made and witness evidence and expert reports that form part of these proceedings can be considered as sufficient in that regard, without prejudice to the final verdict."
The 23-year-old alleged victim claims she was sexually assaulted on December 30 last year. Alves denies any wrongdoing and said sex with the accuser was consensual.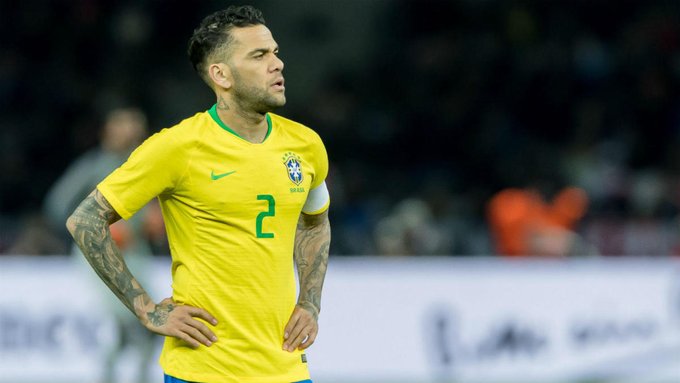 State prosecutors and the alleged victim's lawyer will now be given five working days to present their indictments, outlining the prison sentence and fines and compensation orders they seek for the footballer if he is found guilty.
His defense lawyer will also be given the same amount of time to present his arguments in writing and is expected to insist that Alves should be acquitted of any wrongdoing.
He has made repeated bail requests, but they have all been turned down, with judges saying his alleged victim's version of events was coherent and pointing out Alves had changed his story several times as the evidence authorities have against him has emerged.
Alves claimed before his arrest that he had never met his female accuser but ended up backtracking after being held. He went on to admit he cheated on his model wife Joana Sanz with her but insisted sex was consensual.