Champions League: Bayern Munich's incredible unbeaten run extended to number 37 after the German side thrashed Galatasaray 3-1 in Group A.
Harry Kane, Kingsley Coman, and Musiala scored on Turkish soil to keep Bayern on an impressive run of 37 games and still counting without a loss in the Champions League group stages. They currently won 34 and got only three draws.
It was also Bayern's 16th straight win in the UCL group stage, which easily smashed their own record in the 2019/20 season (11 wins).
Champions League Matchday 3 Round-up
Champions League Round Up: PSG thrashed Milan
More Champions League results and highlights here
Check out for M88 Mansion's best offers here.
Check out for more sports updates here.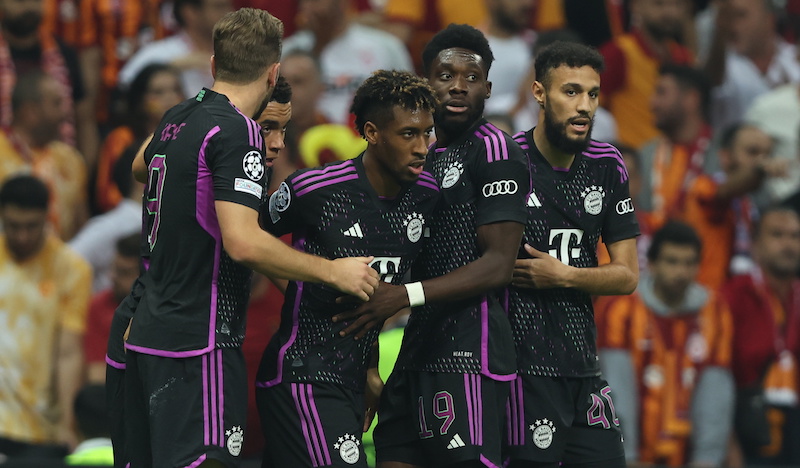 Bayern Munich's records in previous seasons
The Bavarians are the club of records. In the season 2019/20, Bayern became the kings of Europe, having won every game in the campaign, including the final, where they beat PSG by Kingsley Coman's header.
Baye's winning run in the 2019/20 UEFA Champions League was 11 matches, which broke the record established over two seasons by both Real Madrid in 2014 and 2015, and Bayern's 2013 side.

The Bundesliga giants, back in 2020, set a new record for the best start to a campaign, surpassing the mark made by Barcelona in 2002/03 when the UEFA Champions League format included two group stages. Interestingly, none of the six previous clubs to have completed the group stage with a 100% record went on to win the trophy – Bayern made it seventh time lucky.
Most successive wins
11 Bayern (2019/20)
10 Real Madrid (2014–15)
10 Bayern (2013)
9 Barcelona (2014–15)
9 Barcelona (2002/03)
8 Dortmund (1996–97)
Most successive wins from the start of the group stage
11 Bayern (2019/20)
9 Barcelona (2002/03)
6 Real Madrid (2014/15)
6 Real Madrid (2011/12)
6 Spartak Moskva (1995/96)
6 Paris Saint-Germain (1994/95)
6 AC Milan (1992/93)
Most successive home wins
16 Bayern (2014–17)
15 Barcelona (2014–17)
12 Manchester United (2006–08)
11 Real Madrid (2013–14)
10 Juventus (1996–97)
Most successive away wins
7 Ajax (1995–97)
7 Bayern (2013–14)
6 Barcelona (2011–2012)
6 Manchester United (2009–2010)
5 Ajax (2018–19)
5 Chelsea (2003/04)
5 Juventus (2017–18)
5 Real Madrid (2014–15)