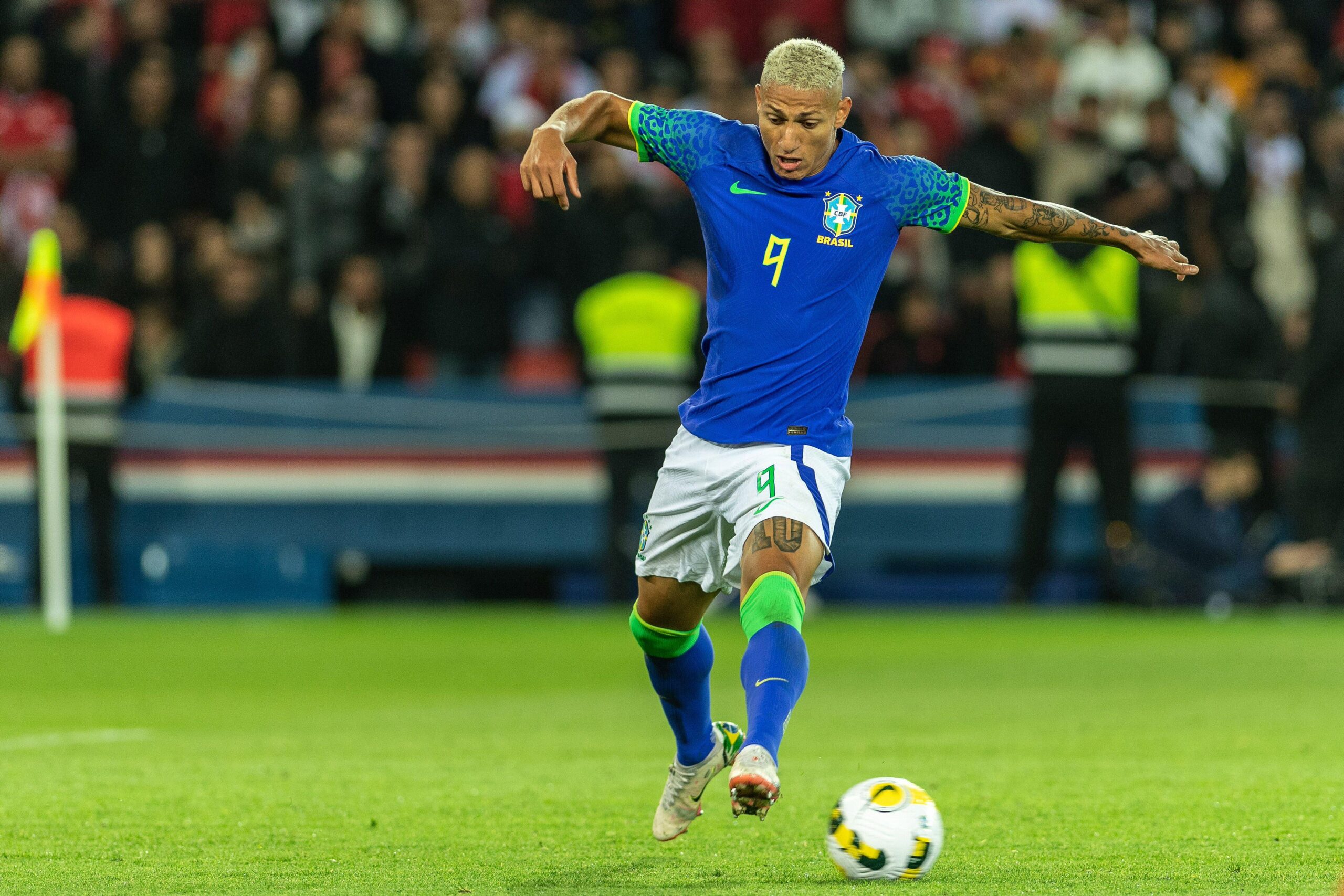 Brazil's brush with racist vitriol has reached even in Paris' Parc des Princes as Richarlison had a banana thrown at him when they thrash ten-man Tunisia in their final friendly before the FIFA World Cup in Qatar.
The Tottenham target-man scored the go-ahead strike in their 5-1 beatdown of the Carthage Eagles, where he immediately answered Montassar Talbi's 18th-minute equalizer.
After his slide near to the corner flag, unruly Tunisian fans threw everything from their hands out of spite, including that fruit that is a derogatory metaphor for its racially-charged contempt towards people of color that has put the team on red alert.
It is not the first time that the former Watford and Everton man had encountered controversy this season, with himself being the center of the showboating firestorm in the Premier League, doing his trickery in their 2-0 win away at Nottingham Forest last month.
Apart from him, Neymar also encountered abuse even he is playing at his stomping grounds for Paris Saint-Germain, as Tunisian fans tried in vain to put him off from the penalty spot by launching laser beams on his face before he slotted it home in the 28th minute, moving him just two goals behind the great Pele in Brazi's scoring charts.
The abuse will not end there as three minutes before half-time, the Brazilian star was decked by Tunisia's Dylan Bronn that got the latter sent off.
Before kick-off, Tite's men marched to the pitch with their jackets that covered their famous five stars in their crest, sending a message that they did not earn those World Cups without the vital contributions of the likes of Pele, Romario and others who were of African descent.
The stoic response to those ignorant hatred by Richarlison might have been better if he had picked up the banana and ate it, like what Dani Alves did eight years ago [SEE VIDEO HERE].