Lionel Messi reaches 800 career goals as the Argentina great became only the second-ever player hit that incredible milestone of football career.
Find M88 Mansion best offers here.
Click for more sports update here.
How Lionel Messi scored the 800th goal
Won the FIFA World Cup 2022 and now scored the 800th goal in his first game with Argentina in 2023, greatness is just simply not enough to describe Lionel Messi.
Lionel Messi reaches 800 career goals – Details
Barcelona – 672
Argentina – 99
PSG – 29
The former Barcelona forward scored direct free kick that found the top of the right corner during the friendly game against Panama, in which La Albiceleste went on to win 2-0.
Prior to that, Cristiano Ronaldo was the only player with 800 goals during, for clubs and country, and also the current holder of all-time record for career goals (830).
Next up for Messi – Century and Millennium marks
Messi is now only two goals short to reach his 1,000 goal contributions. At club level, La Pulga has scored 701 goals, including 493 in local league, he is on the verge of becoming the first player ever to reach the millennium milestone.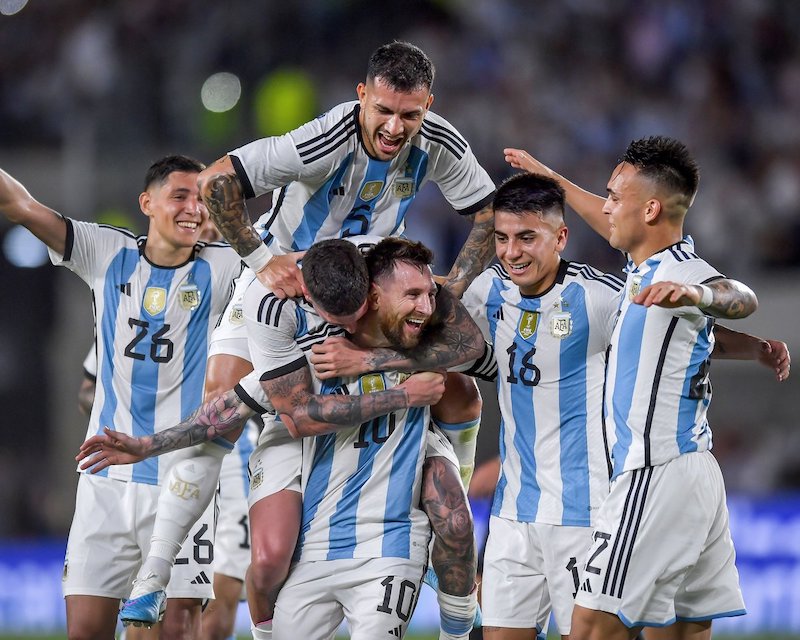 Meanwhile, he can reach 100 goals for Argentina with only one more goal. He is sitting at 99 after the 800th goal against Panama.
The 1987-born player has been the national team's all-time leading goalscorer since 2016, and the 100 goals will be impossible to match as no player in Argentina's history has ever done.
For his career, Messi has scored 692 non-penalty goals and 108 goals from the penalty spot. He's only also holding the record of scoring in 19 consecutive seasons, which is the second-longest streak of all time.

Ronaldo is the person who scored more with the Cr7's streak of 22 consecutive seasons with a goal is the current record.
Messi has made a record 173 senior appearances for Argentina in his career.
Next for Argentina
Argentina will play their next match on Tuesday against Curaçao.