Mesut Ozil retired at the age 34, with injuries played important role for the midfielder's decision.
How good is Mesut Ozil? We are providing reasons for why he is among World's best in football history, who won the with almost every team he ever played for during his prime.
The Turkish-born midfielder is recognized by any big names that either coached him or partnered on the pitch. You can have Jose Mourinho, Arsene Wenger, Sergio Ramos, Cristiano Ronaldo,…the list goes on and on, with only words of praise for the 1988-born star.
With Ozil announced his retirement, we breakdown on how good he is.
Find M88 Mansion best offers here.
Click for more sports update here.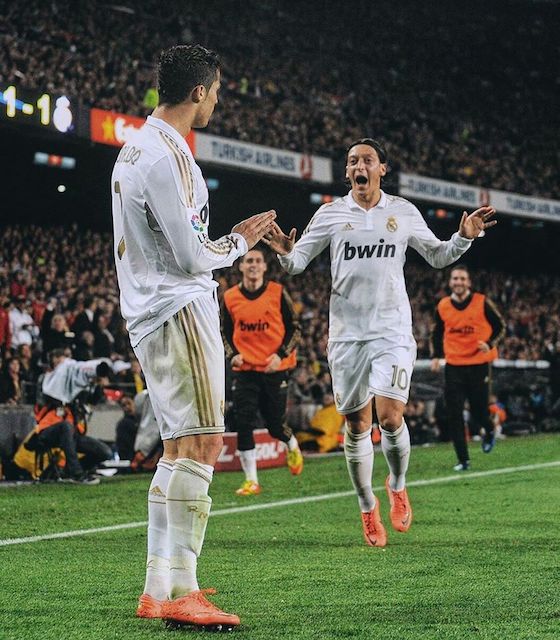 Ozil major honors
Ozil's prime time is when he's a no-brainer starter for Real Madrid and Arsenal, and way before that, he stunned Bundesliga in the kit of Werder Bremen and Schalke.
Below is his major trophies won
FIFA World Cup 2014
4 FA Cup with Arsenal
La Liga with Real Madrid
Copa Del Rey with Real Madrid
German Cup with Bremen
Ozil started his career with Schalke 04 youth system, at which he won the GERMAN UNDER-19 BUNDESLIGA CHAMPION.
His talent helped him earn a place in Schalke first team, before Bremen brought him in for 5m euros. Then Ozil announced himself at the 2010 World Cup, only before wining the German Cup.
Shortly after that, Real Madrid, through Jose Mourinho's attempt, paid almost 20m euros for the midfielder. After years enjoying his most beautiful career's period with the royal club, Ozil moved to Arsenal with the club record at that time by 47m euros.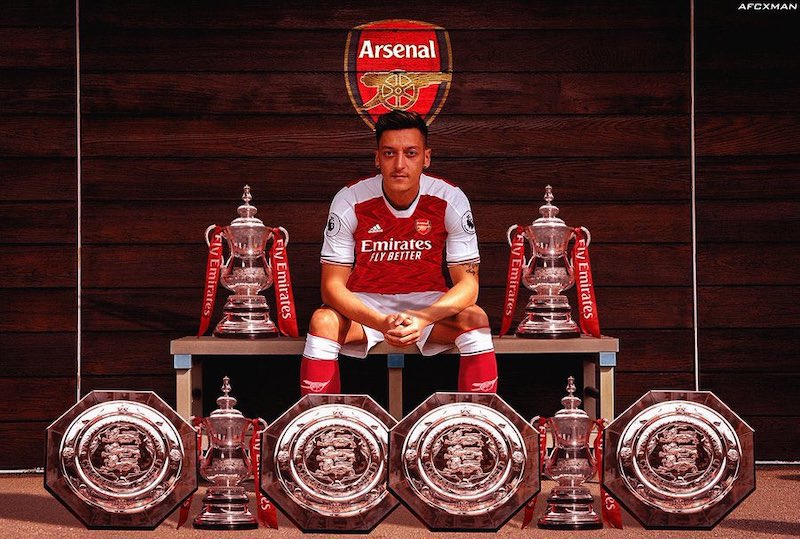 Ozil' stats
Stats never lie, and they are the most vivid proof to see how brilliant Ozil was when he was on the pitch, the vision, the pass and mastermind that he had. He's so good that Cristiano Ronaldo, who was Ozil's teammate at Real Madrid, was angry about the German's transfer to Arsenal in the Summer of 2013.

Ronaldo enjoyed one of his best time, scoring a prolific record of 60 goals in 55 games in the season of 2011/12, with the majority of those were thanks to Ozil's contributions.
An alarming number of Madrid players, at that time, had spoken out against the £42 million departure of the Germany international, and Ronaldo left disillusioned by the transfer.
"The sale of Ozil is very bad news for me," he told his Portugal teammates, according to Spanish newspaper AS (as translated by The Independent).
"He was the player who best knew my moves in front of goal…I'm angry about Özil leaving."
Ozil peak stats
737 games
137 goals
262 assists
399 goal contributions
12 trophies
In the list of players with most assist in the 21st century (top 5 leagues – all coms – national team), Ozil is ranked as fourth with 259 games and 652 assists.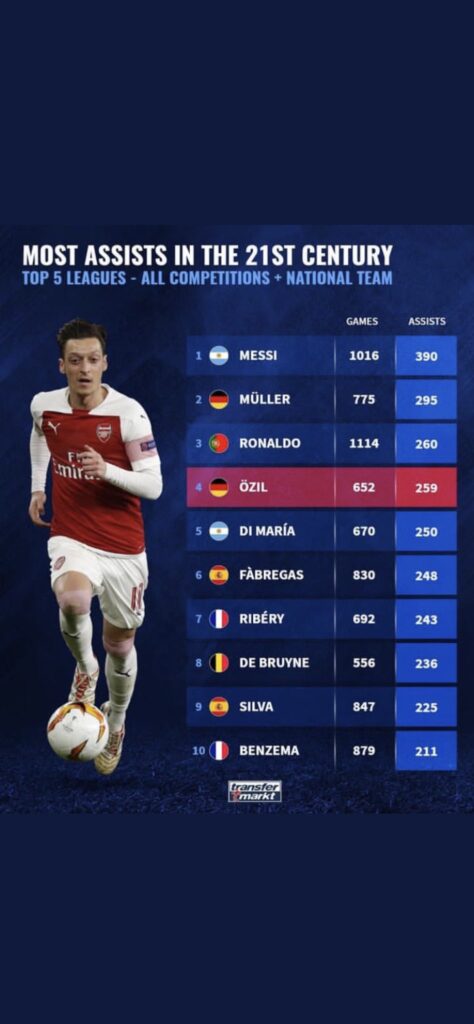 Some may argue about how Lionel Messi easily surpasses Ozil per this stat, but let's look at the chart below:
At the point of reaching 600 games, there are no players with better assists per game than the former Arsenal and Real Madrid star.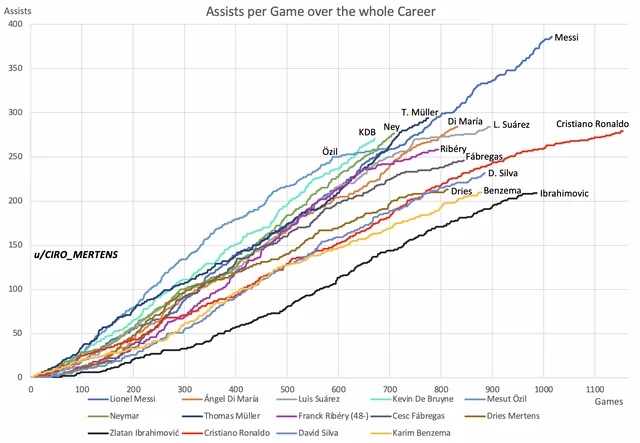 Other records that Ozil had
Most hatrick of Assists in history (8)
Most assists against different clubs and nations.
Only player to be top scorer or assists provider in 3 of Europe's top 5 leagues.
The Most chances created in any league season (146)
Premier League's most assists in a calendar year (20).
Most consecutive PL games with an assist (7)
Most chances created in a single Premier League game (12)
Highest scoring German in the English Premier League (32)
Highest assisting German in the English Premier League (52)
85 assists in three season at Real Madrid
The is the only player in the history of football to be top scorer or assist provider in: Bundesliga, La Liga, EPL, Champions League, Europa League, Euro and FIFA World Cup