Ronaldo and Messi share moments in probable last clash against each other in a friendly match taking place between PSG and the most elite squad selected from Ronaldo's new club Al Nassr and Al Hilal.
The result
It was a nine-goal thriller as Paris Saint-Germain narrowly beat the selected XI from Al Nassr and Al Hilal by 5-4, with Messi and Ronaldo both scored in the friendly match in the Middle Eastern nation's capital.
Check out for M88 Mansion best offers here.
Check out for more sports update here.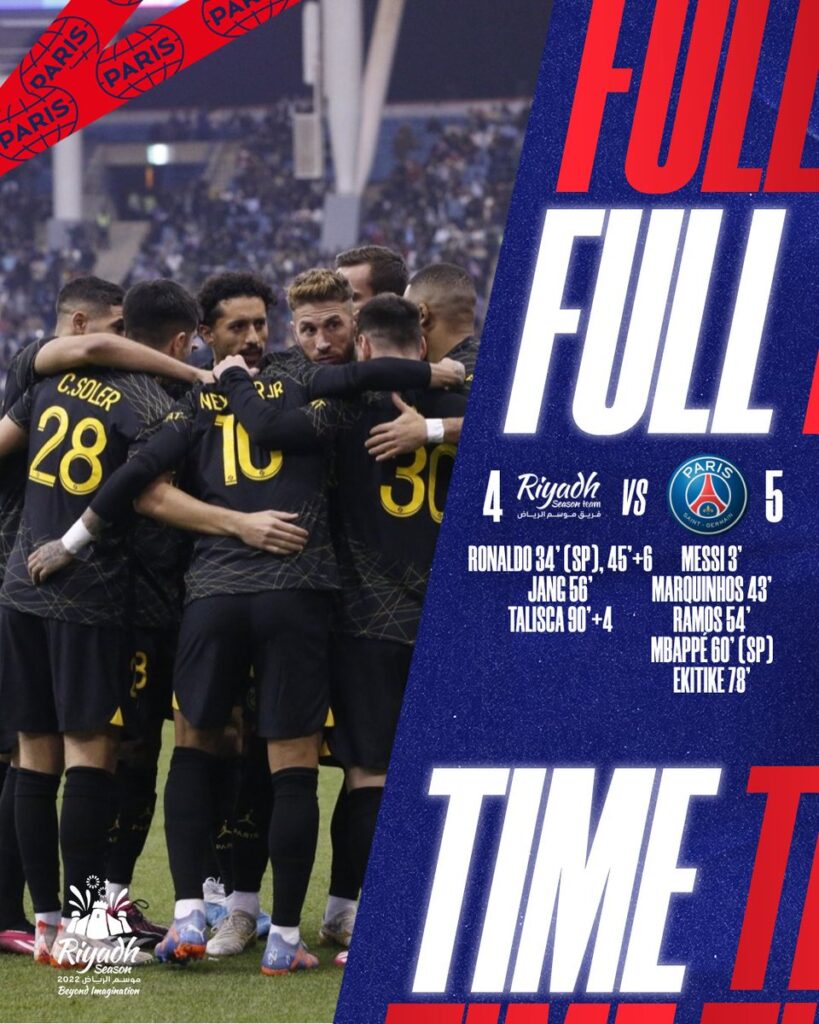 This match was touted as the final occasion Messi and Ronaldo competed on the same field, and yes, it was joyful to the eyes.
With Messi scoring just minutes into the action and Ronaldo equalising soon after, the match rocked back and forth until the nine-goal thriller was finally sealed thanks to Ekitike's goal at the end.
The game marked the debut of Ronaldo in his new club with memorable moments, which looks set for the striker for his own prolific career in a whole new competition.
As for Messi, he will return to France with the rest of the team, where he will look to feature in a French Cup encounter with Pays de Cassel next Monday.
The moments shared of two best players in history
After the game, both Messi and Ronaldo shared their own moments on social medias, and fans go wild.
For the PSG star, it was amazing to see the first things he chose to post after a strings of World Cup 2022 champions celebrations, was Ronaldo.

Meanwhile, Ronaldo's twitter and other social accounts' latest images featuring Messi among other moments during the friendly game.
"So happy to be back on the pitch, and on the scoresheet!! And nice to see some old friends!".
No hates, no rivalries, just pure sportsmanships between the pair that was branded enemies for decades by medias and others.