Ronaldo, Messi, Mbappe all on the scoresheet as PSG win 5-4 against an selected XI from Al Nassr and Al Hilal.
PSG vs Al Nassr-Al Hilal XI Highlights: Messi & Ronaldo scored in nine-goal thriller of the friendly match in the Middle Eastern nation's capital.
Check out for M88 Mansion best offers here.
Check out for more sports update here.
It was part of the state-sponsored Saudi festival known as Riyadh Seasons, and two teams made sure it was full of highlights: nine total goals, a red card, and endless star power through out end-to-end action.
Of course, Lionel Messi and Cristiano Ronaldo found themselves on the scoreboard as they matched up for likely the final time. Kylian Mbappe also scored as PSG emerged with a 5-4 victory.
PSG vs Al Nassr-Al Hilal Saudi All-Star XI Highlights
Ronaldo scored two goals in his first game in Saudi Arabia since joining Al Nassr, in the game that he captained the Saudi All Star XI.
PSG star Messi scored the opener in the first few minutes, thanks to the combination of Neymar and Messi.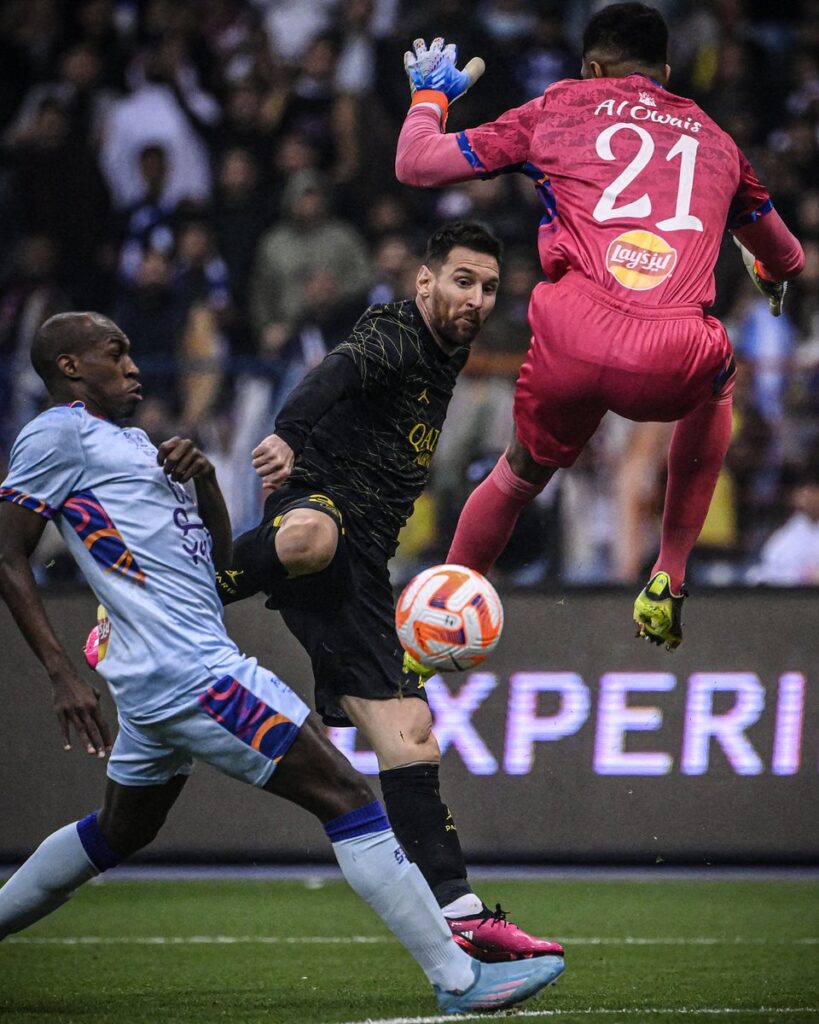 The flick from the Brazilian star was met perfectly by Messi's one-touch finish.
It took All-Star XI more than 30 minutes to even the score, when Keylor Navas fouled Ronaldo during a free-kick and the striker Ronaldo beat his former Real Madrid teammate on the spot kick.
Juan Bernat was sent off in the 39th minute for a last-man foul, leaving PSG down a man for much of the game, which was among the spotlights of the game.

All Nassr new guy registered a brace after equalizing again to even out Marquinhos' goal , while Neymar had his chance to score but he missed the penalty as the first half during injury time.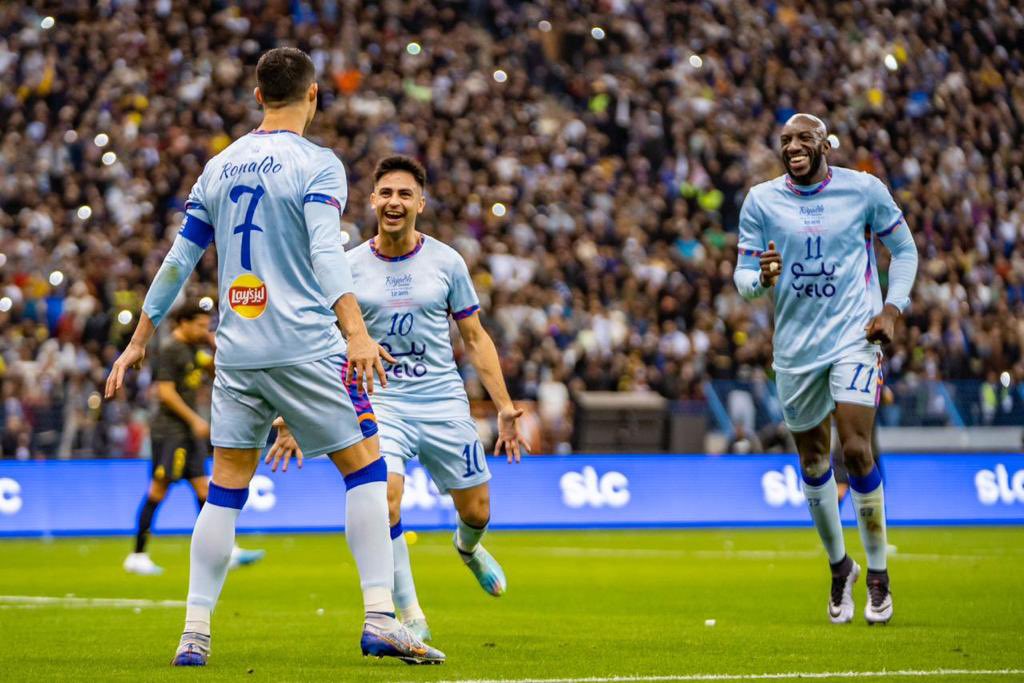 PSG took control in the second with Mbapp's assist for Sergio Ramos to score and a goal for himself after Messi handed him the penalty.
A few minutes after Ramos puts PSG ahead, Al Nassr-Al-Hilal's Jang answers with an equaliser.
The goal is a result of a corner taken from the right side, with Jang completely unmarked inside of the box as he heads the ball easily to the left of Navas.
All the biggest stars were subbed off
Ronaldo's evening comes to a close after picking up a useful brace.
PSG answer with some changes of their own as Navas, Messi and Mbappe are brought off, with Donnaruma coming on between the sticks.
But it did not stop the goal-fest, with more goals scored from both sides.
Hugo Ekitike, who was one of the substitutes coming on for PSG, ensures his side have a comfortable lead with a sublime effort.
The home team got their late goal in the 95th minute. Talisca scored with a lovely strike from distance that beats Donnaruma's hopeful dive to his bottom right.
The friendly game ended with the European giants won 5-4.
What's next?
Ronaldo completed a memorable debut against his old adversary, with two goals, and looks set to have a prolific career ahead with Al Nassr once he makes his Saudi Pro League debut this coming Sunday against Ettifaq.
As for Messi, he will return to France with the rest of the team, where he will look to feature in a French Cup encounter with Pays de Cassel next Monday.
Watch the video highlights here