Shubman Gill marks incredible records as he becomes the youngest to 200, and the fastest Indian to 1000-run mark in just his 19th ODI innings.
About 31,000 fans at the Rajiv Gandhi International Stadium in Hyderabad are losing it to the incredibility of the 23-year-old Gill, who had already been branded as the next Virat Kohli.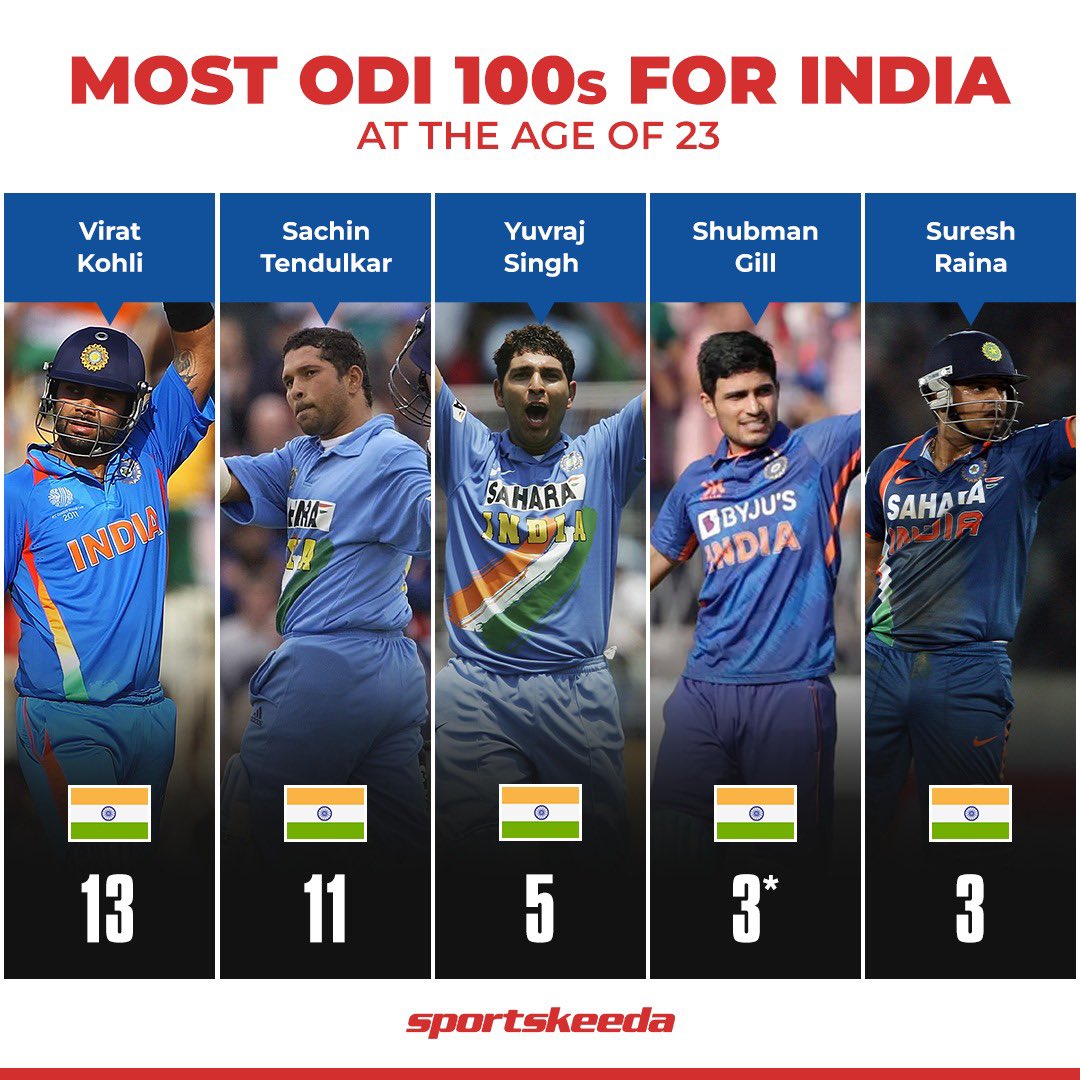 Make sure you follow us for more lists like this on our site.
So how good was Gill? Let's take a look at the stats following.
208 – Shubman Gill's score in Hyderabad is now the highest against New Zealand in ODIs. The score easily surpassed Sachin Tendulkar's unbeaten 186 in 1999, also in Hyderabad.
Age 23y 132d – Gill is now the youngest player to score a double-hundred in men's ODIs. He beat the record previously set by Ishan Kishan, who set the record with his 210 against Bangladesh last month at the age of 24 years and 145 days.
19 – Innings needed for Gill to complete 1000 runs in ODIs. He is now the joint-second fastest to the milestone alongside Imam-ul-Haq, with Fakhar Zaman is the quickest to the mark, having got there in 18 innings.
349 for 8 – India's total in Hyderabad, the lowest total in ODIs to feature a double-century. 372 for 2 was the previous lowest by West Indies against Zimbabwe during the 2015 World Cup, when Chris Gayle scored 215.
2 – Batters to score a double-century in ODIs when no other batter reached fifty in the innings, including Gill in Hyderabad. The first and second were
1. Martin Guptill
2. Ross Taylor
174 – Runs difference between India's top two scores in the Hyderabad ODI – Gill's 208 and Rohit Sharma's 34. It is the third-highest difference between the top two scores in an ODI innings. Rohit set the highest with 198 when he scored 264 against Sri Lanka in 2014. Virat Kohli's 66 was the second-highest score in that innings.