The defensive midfielder was booked for his tackle against former Manchester United Wilfried Zaha during the mid-week Premier League clash.
Arsenal vs Manchester United: Casemiro suspended for Super Sunday clash as the Premier League MD 19 would be crucial for both sides.
Check out for M88 Mansion best offers here.
Check out for more sports update here.
Casemiro 5th yellow card
The Brazilian midfielder, who has been branded 'Best signing of the Summer transfer window' by Man United fans, was booked for his tackle at th 79th minute of the away game against Crystal Palace.
Casemiro stopped Zaha on the counterattack to concede a free-kick and protect United's 1-0 lead at Selhurst Park.
It was not necessary for the former Real Madrid to illegally knock Zaha down since Casemiro's teammate was ready to mark the Crystal Palace's striker.
This resulted in his fifth booking of the campaign which means a one-match suspension.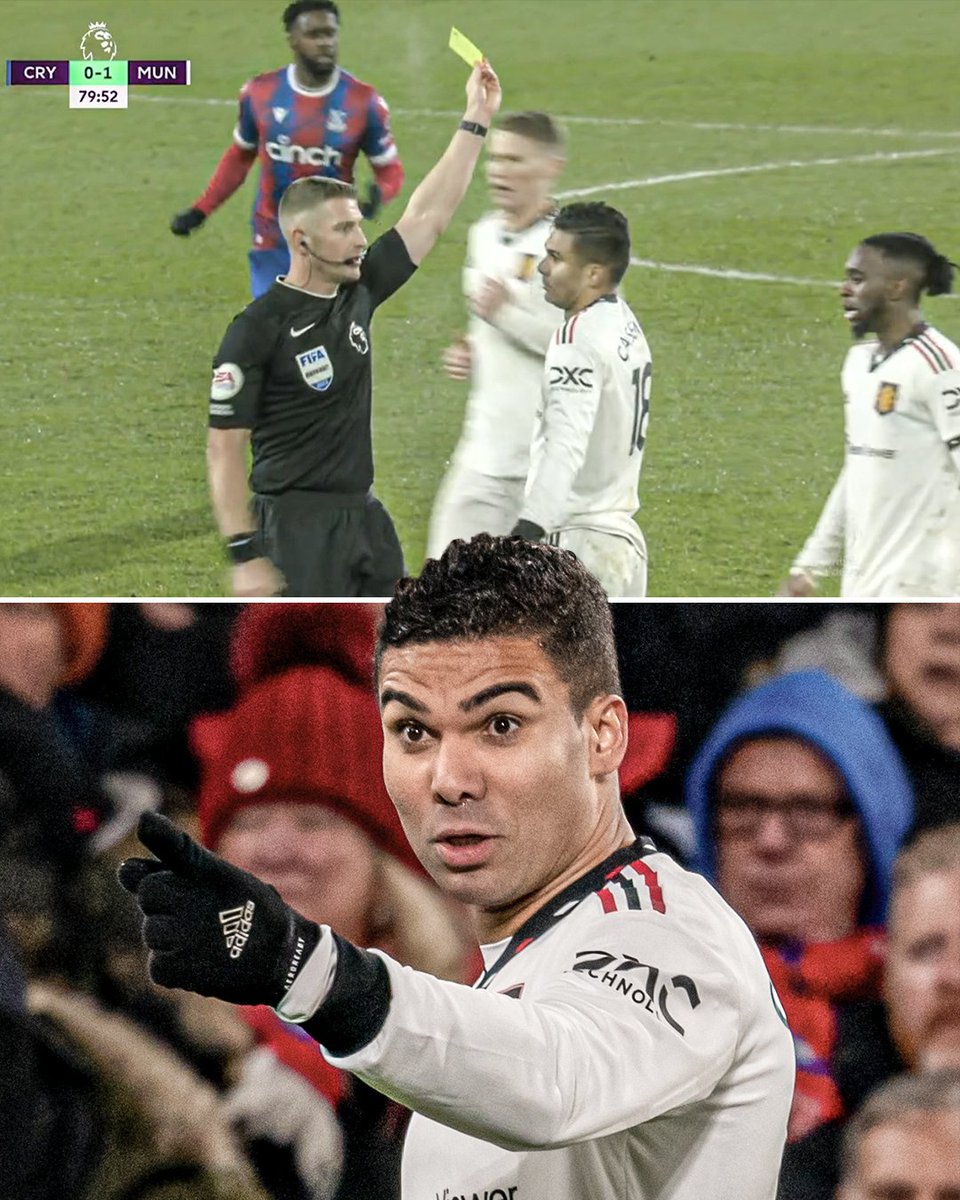 The lead did not stand till the end, as Michael Olise's stunning free-kick in stoppage time means United have lost two points in their bid to chase down Arsenal at the top.
Wednesday night's draw at Palace denied United the chance to win a tenth match in a row.
Reacting on his man's booking, Man United manager Erik ten Hag said:

"Last time we beat Arsenal without Casemiro, so this time we have to do the same."
Arsenal and Man United situation ahead of Super Sunday Clash
After the draw in Palace's soil, Ten Hag's side are eight points behind the Gunners going into the weekend.
This somehow gives second-placed Manchester City the opportunity to pull three points clear of their neighbors when they host Tottenham on Thursday night.
Casemiro has been a key figure in Ten Hag's plans this season, playing every single minute of football in United's last nine Premier League games.