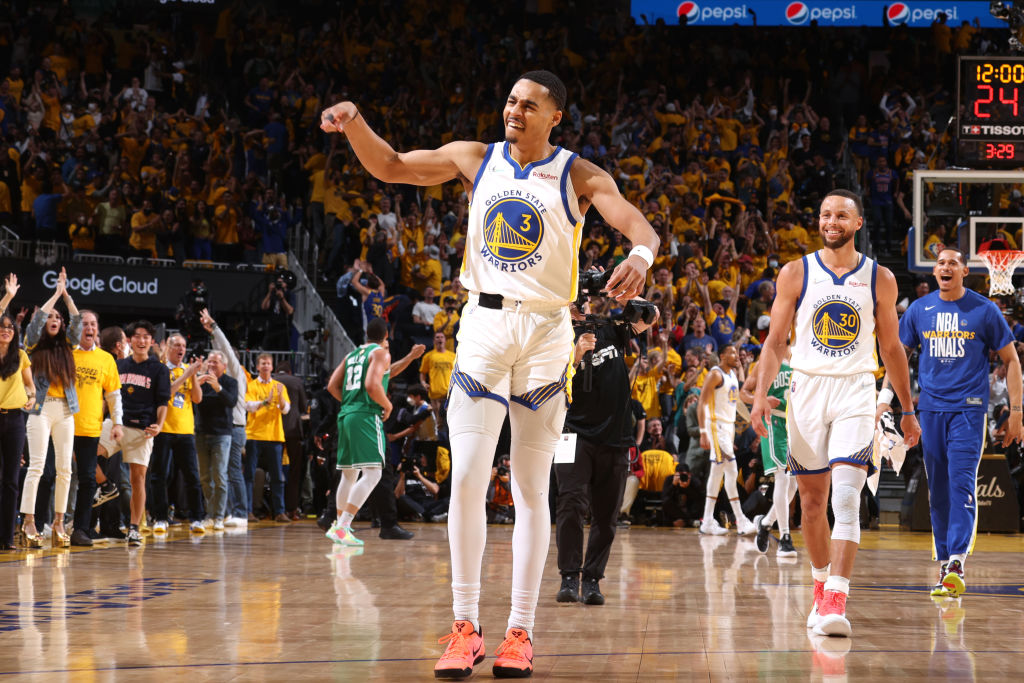 Golden State gave Boston a taste of their own medicine to even the NBA Finals Sunday in San Francisco with a single-quarter assault of their own in Game 2.
After a monumental final-quarter collapse three days ago in Game 1, the Dubs get the much-needed W before the series shifts to the Commonwealth, by pulling away in the third after a competitive first half.
Steph Curry was the usual suspect in their onslaught on the Celtics, firing in 14 of the Warriors' 35 markers in the penultimate period to give them an 87-64 lead. The three-time champion finished with 29 points.
However, it was Jordan Poole who ended the third with aplomb, as he beat the horn with a 38-foot bomb near the center-court logo with Payton Pritchard in front of the former Michigan man.
What made it more astounding: NOTHING BUT THE NET. SWISH.
And after that, cue in your meme game down below.
Poole's flamethrower was part of his 5/9 shooting from deep, as he lead all the bench scorers with 17 points to redeem himself from his sub-par Finals debut.