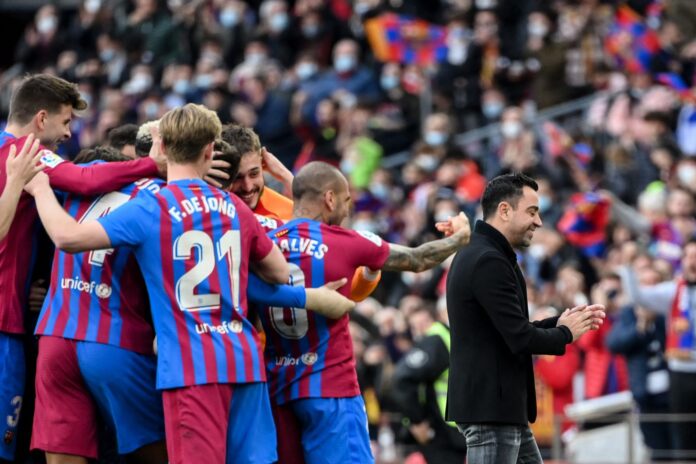 Here's a short recap on what happened on La Liga week 23. FC Barcelona got their revenge on Atlético Madrid and dumped the latter with a 4-2 beatdown to barge into the top four of the table, the first time since week three.
Jordi Alba tied the count two minutes after Yannick Carrasco opened the gates at the eighth minute. Gavi then gave the home side upper hand at the 21st minute, heading home an Adama Traoré cross.
Ronald Araújo's effort and Dani Alves' incursion sandwiched the halftime break, the Blaugrana building an insurmountable 4-1 lead.
Luis Suárez closed out the goalfest with a header at the 58th minute.
Meanwhile, league leaders Real Madrid remained on top with a 1-0 victory over gritty Granada.
Winger Marco Asensio sent the ball past Luís Maximiano at the 74th minute for the only goal in the contest.
Los Blancos are six points clear of second placer Sevilla.
Finally, Copa del Rey semifinalists Athletic Club crawled back from an early goal deficit to beat Espanyol, 2-1.
Oihan Sancet and Iñigo Martínez countered Tonny Vilhena's early conversion, all of this action occurring before the 20th-minute mark of the match.