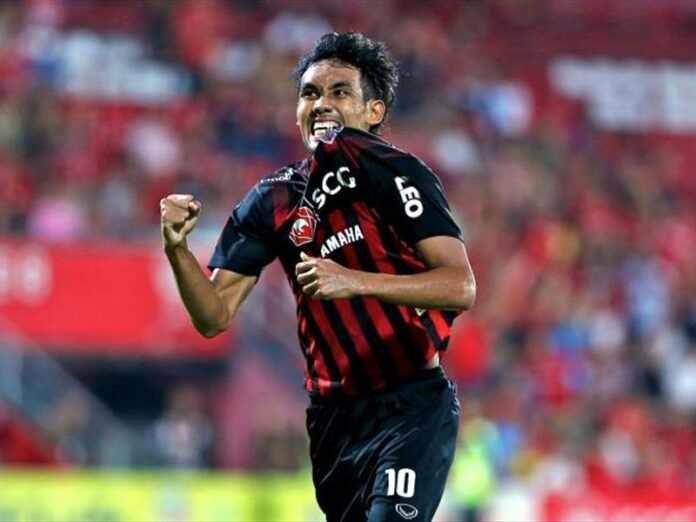 The AFF Suzuki Cup 2020 is more than a week away. This is our preview of the teams on Group A.
Thailand
Being the winningest team gives Thailand some cred going into the tournament. There is also the added motivation of avenging their semifinal round defeat to Malaysia in 2018, as they were eliminated via away goals.
Depends on how one looks at it, one may find it surprising that the Changsuek did not schedule any friendlies in preparation for the AFF Championship. However, the country's football calendar is rife with domestic competitions, from the Thai League, as well as the FA Cup and League Cup, all underway before hostilities cease for the Suzuki Cup. Either that or they are just keeping their cards close to their chest.
Leading the way for recently appointed coach Alexandre Pölking's squad are overseas-based players Kawin Thamsatchanan, Chanathip Songkrasin, and Theerathon Bunmathan. Whether the European-based footballers, such as Thanawat Suengchitthawon and Jonathan Khemdee, make it to Singapore remains to be seen.
Nevertheless, local-based Teerasil Dangda, Adisak Kraisorn, Thitiphan Puangchan, and Supachai Jaided, as well as teammates from BG Panthum United, Muangthong United, Bangkok United, and Buriram United, will be there to carry the banner.
Myanmar
News concerning Myanmar has been hard to come by considering the country's situation. What is public information though, has been the team's past performance at the Suzuki Cup and their recent friendlies.
The Asian Lions were on Pot 2 due to their strong showing in recent editions of the tourney, reaching the semifinals in 2016. Keeping them sharp is their training camp in Turkey, where they had matches against Burundi and Indonesia.
Included in the camp are the likes of veterans David Htan, Suan Lam Mang, and Hlaing Bo Bo. Hein Htet Aung and Aung Kaung Mann, who are playing at the Malaysia Super League, will catch up with the team later on.
Philippines
Ever since emerging from the shadows in 2010, the Philippines' path to resurgence has been rocky. Fans have been guarded with their expectations despite the Azkals reaching the semifinals four in the last five stagings of the AFF Championship.
Coach Scott Cooper has had the perpetual conundrum of having too many and too little in the cupboard at the same time. On paper, the Philippines has a glut of talent thanks to the diaspora. What has not yet been realized is for everyone to answer the clarion call, especially since the Suzuki Cup does not fall under the international break and overseas clubs are not obliged to send players for national duty.

The provisional list of call ups include players currently seeing action in domestic leagues of Malaysia, Thailand, Sweden, Japan, Canada, and Gibraltar. This is a logistical nightmare, if ever there is one. Adding to that are travel restrictions, making herding players a tough hurdle to jump over.
Despite all of this, the most anticipated name in the list is someone who is closer to home: recently naturalized Bienvenido Marañón. He has made his mark from his exploits in continental club events, being the all-time top goalscorer at the AFC Cup. Missing the FIFA World Cup qualifiers bubble in June, the Suzuki Cup would be his baptism of fire.
Singapore
The host country has never gotten to step into the knockout rounds since winning it all in 2012. This can be considered shocking since this is a team that has four AFF Championship trophies. Playing in front of an accommodating crowd and in a familiar pitch should make things easier this time around.
Yoshida Tatsuma has been at the helm for two years now, providing stability to a side looking to regain lost ground. He immediately went to work once the 2021 Singapore Premier League concluded in October, setting camp in the United Arab Emirates and playing against Kyrgyzstan and Morocco's "A" team.
Ikhsan Fandi of Jerv is expected to come home and bring glory back to The Lions. In addition, majority of the pool come from recently crowned Premier League champions Lion City Sailors.
Timor-Leste
The ongoing pandemic has been a proven equalizer, as higher seeded teams grope for form and consistency. If anything, this should auger well for unheralded teams like Timor-Leste.
There is nothing much to glean from this 194th-ranked country, with its call ups coming from their domestic league clubs. Fielding a young core, there is no other direction O Sol Nascente would (and should) go but up.