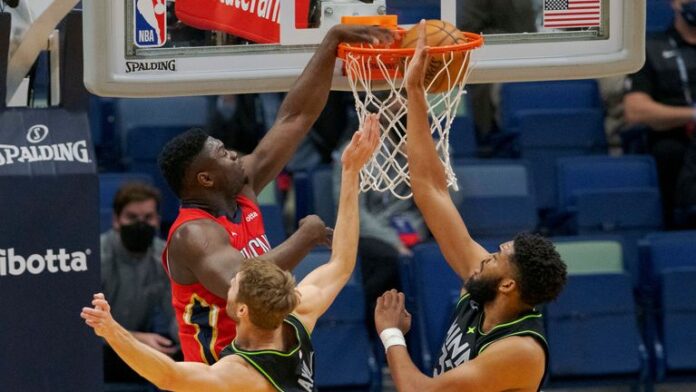 It appears that Ben Simmons is not the only former number one draft pick dissatisfied with their current team. Big men Karl-Anthony Towns and Zion Williamson have recently joined this small club of unhappy campers.
Reports came out that Towns was not happy with the decision of the Minnesota Timberwolves to fire president of basketball operations Gersson Rosas last week. According to sources, all the Kentucky alum wanted is to have the franchise some stability and consistency.
Since the 2015-16 season, the Wolves have had two presidents of basketball operations and five head coaches. They also have new co-owners in former Walmart eCommerce CEO Marc Lore and retired baseball player Alex Rodriguez.
It is speculated that EVP of basketball operations Sachin Gupta will take over Rosas' previous role. The position remains vacant as of posting time.
Meanwhile, All-Star Zion Williamson has supposedly ghosted the New Orleans heading into training camp. It has been publicized that he has a brewing beef among teammates and the front office.
Aside from that, he had to settle an issue on another court. A couple of weeks ago, his lawsuit against his former marketing agent reached a verdict, ruling in Williamson's favor.
On the other hand, some analysts have surmised that this radio silence does not mean anything and should not be construed in any way. Rather, people should look at Williamson's shape going into camp to help determine whether this mind and heart are still with the Pels.