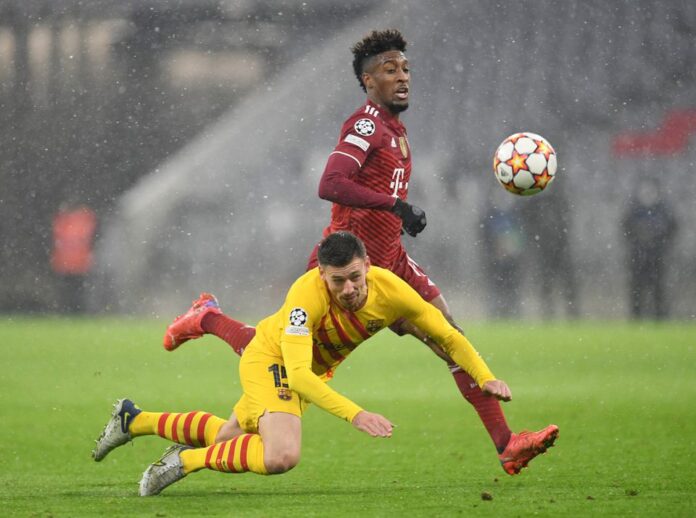 The smoke has finally cleared in the group stage of the 2021-22 UEFA Champions League. Here is our recap of select matches of matchday six.
La Liga clubs go down to Europa League
The biggest news in the final week of UCL is not the teams that made it to knockout rounds, but the ones that got relegated to the UEFA Europa League.
Wins by Bayern and Benfica eliminated Barcelona from the tournament, as the German Bundesliga champs defeated the Spanish club, 3-0. The Portuguese side put away Dynamo Kyiv, 2-0.
Thomas Müller and Leroy Sané scored on the first half to make it 2-0 for the Munich-based squad. Jamal Musiala notched one more to put the nail on the coffin.
Meanwhile, Roman Yaremchuk and Gilberto paired up for Benfica's goals.
On Group G, RB Salzburg frustrated Sevilla, 1-0, in a battle of which club would make it to the round of 16.
Noah Okafor clinched the winner at the 50th minute.
Atleti, Villareal make the last bus
Nevertheless, a pair of Primera División clubs joined Real Madrid to the next round as Atlético Madrid and Villareal beat their respective opponents.
Atleti pulled the rug under Porto, 3-1, in a heated fixture for the second round of 16 spot on Group B.
Antoine Griezmann scored first, ruffling the net at the 56th minute. A series of bookings then occurred as three players were shown red cards, two from the Portuguese camp.

More excitement ensued, the two teams combining for three goals during stoppage time. Ángel Correa and Rodrigo de Paul scored one after the other for Atlético.
Sérgio Oliveira then had a consolation from a penalty six minutes deep into stoppage time.
The match would live in infamy due to the series of events outlined above. This was the first match since 2013 that featured three red cards.
This is also the first UCL match FC Porto had two players sent off, their total in the history of the event reaching 20, the third club to reach that mark after Juventus and FC Bayern.
Additionally, this is the first Champions League game to have three goals scored at the 90th minute and injury time.
Lastly, Villareal bested Atalanta, 3-2, to put their name on the pot for the round of 16 draw.
Arnaut Danjuma scored at the third and 51st minutes. In between Danjuma's brace, Étienne Capoue made one at the 42nd minute.
The Italian club had two late goals courtesy of Ruslan Malinovskyi and Duván Zapata, but that was all they managed until the final whistle was blown.